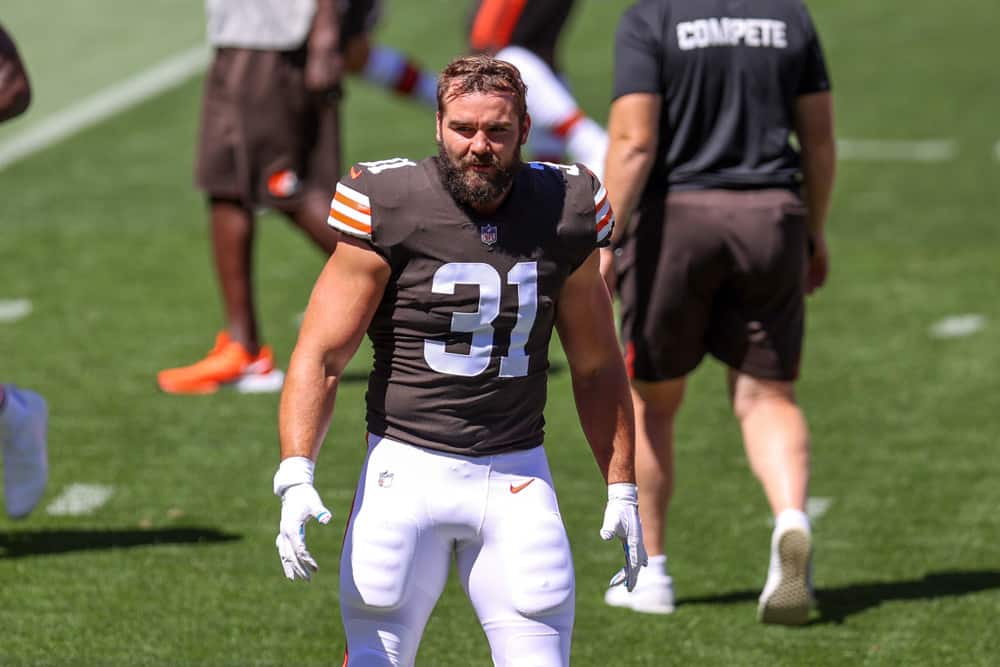 The Cleveland Browns were able to pull away with the win over the Houston Texans on Sunday.
The organization has shut down their practice facility after another player tested positive for COVID-19.
Fullback Andy Janovich was placed on the reserve/COVID-19 list on Monday.
"We're trying to follow all the rules and keep everybody safe," said head coach Kevin Stefanski.
What Does This Mean For Cleveland?
As of right now, the team is going to play it safe after Janovich tested positive.
He played 26 snaps on both special teams and offense during Sunday's 10-7 victory over the Texans.
This is the second week in a row that the Browns have been forced to close down their practice facility.
They placed offensive lineman Chris Hubbard on the reserve/COVID-19 list last week, but still played Sunday.
The Browns have reopened their facility after zero high-risk close contacts were identified in relation to the player who tested positive earlier today.

Game remains on track Sunday vs. Texans.

— Field Yates (@FieldYates) November 13, 2020
Sadly, Hubbard wasn't the first time Cleveland has run into issues with COVID this month.
On November 8th, the Browns placed quarterback Baker Mayfield on the reserve list, but he tested negative and they returned to practice later that week.
Hopefully, Cleveland will be able to play against the Eagles in Week 11.
The organization will have to wait and see what the results look like before they can do anything else.
Janovich has been a quality addition as a blocker and option with the special teams unit.
It would be a shame if he's forced to miss time, but the Browns offense should be able to survive without him.
Browns fans will have to be patient and wait for more information later this week.