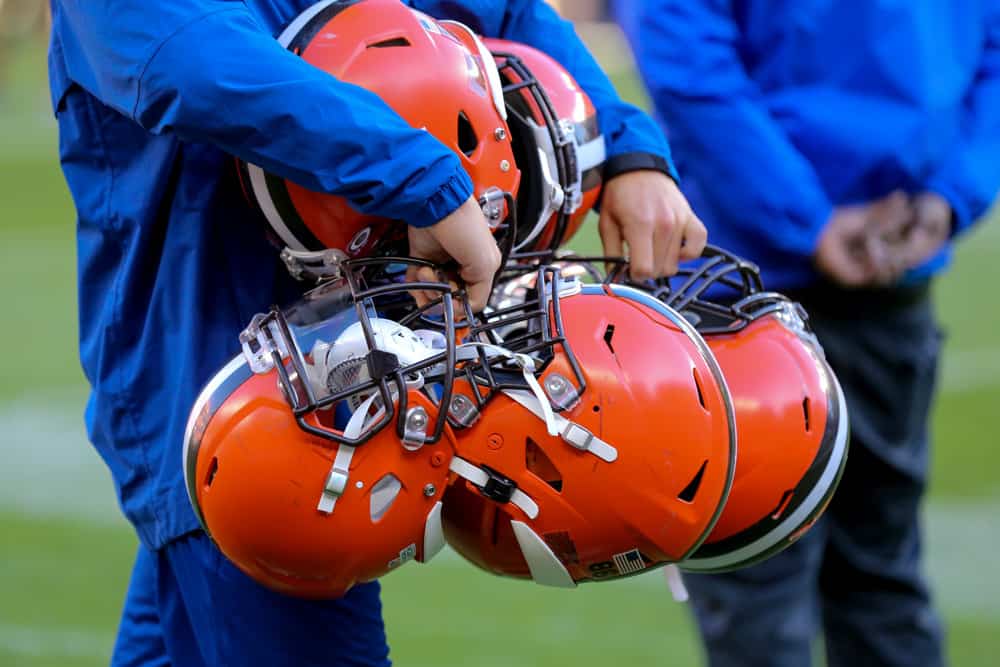 For NFL and Cleveland Browns fans, early July is a bit of a lull in activity.
Mandatory minicamp came and went in mid-June, and training camp begins on July 27.
What are the players up to in the meantime?
The short answer is they are working out and training.
In the case of select Browns players, they are working together at House of Athlete (HOA) in Weston, Florida.
This is a gym that was founded by former NFL wide receiver Brandon Marshall.
HOA Sightings
ICYMI: D-line became latest group of #Browns players to gather for workouts at House of Athlete, so I talked to trainers Troy Jones and @MoKnowz_ about Myles Garrett, Malik Jackson, Jarvis Landry, Baker Mayfield, OBJ & the sports performance biz amid COVID https://t.co/MdB2tfNc9t

— Nate Ulrich (@ByNateUlrich) July 2, 2021
Defensive end Myles Garrett and defensive tackles Malik Jackson and Andrew Billings are the latest spotted at the facility.
The Browns defense has many new players on the roster so they are working together to build that chemistry early.
HOA Director of Performance Science and Education, Troy Jones, recently said:
"Some of those guys are new to the organization, so it gave them a chance to really get together and work, communicate with one another, get to know each other, just to build a bond because they plan on doing big things this year."
The defensive players are not the only ones who have gathered at HOA.
Back in April, quarterback Baker Mayfield worked with wide receivers Jarvis Landry and Rashard Higgins and tight ends Austin Hooper and David Njoku at HOA.
Mary Kay Cabot:
"Browns QB Baker Mayfield has spent some time this week at House of Athlete in Weston, Florida, already throwing to and starting to get his mojo down for the upcoming season with Jarvis Landry, Rashard Higgins, David Njoku, Austin Hooper and Kyle Markway"

— BrownsFreak51 (@BrownsFreak51) April 28, 2021
HOA is also where Browns rookie wide receiver Anthony Schwartz met Jarvis Landry before he was drafted by the Browns.
#Browns rookie WR Anthony Schwartz said Jarvis Landry is "perfect guy to learn from." Landry and Schwartz had been training together at House of Athlete in Florida in the buildup to the draft, but Landry has been offering more tricks of the trade since Cleveland picked Schwartz.

— Nate Ulrich (@ByNateUlrich) May 14, 2021
2021 Is Different
This season is different for many reasons.
Last year at this time, everything was happening virtually, and there were very few in-person gatherings among players to work out and throw.
Coupled with no preseason games, the players had scarce time together to build chemistry beyond an abbreviated and COVID-sanctioned training camp setting.
The Browns have high expectations in 2021 following a more successful 2020 than anyone expected.
Building chemistry with the new players on the roster, expanding the playbook, and suffering no catastrophic injuries are vital for 2021 success.
Working out together at HOA is a logical first step in this process.