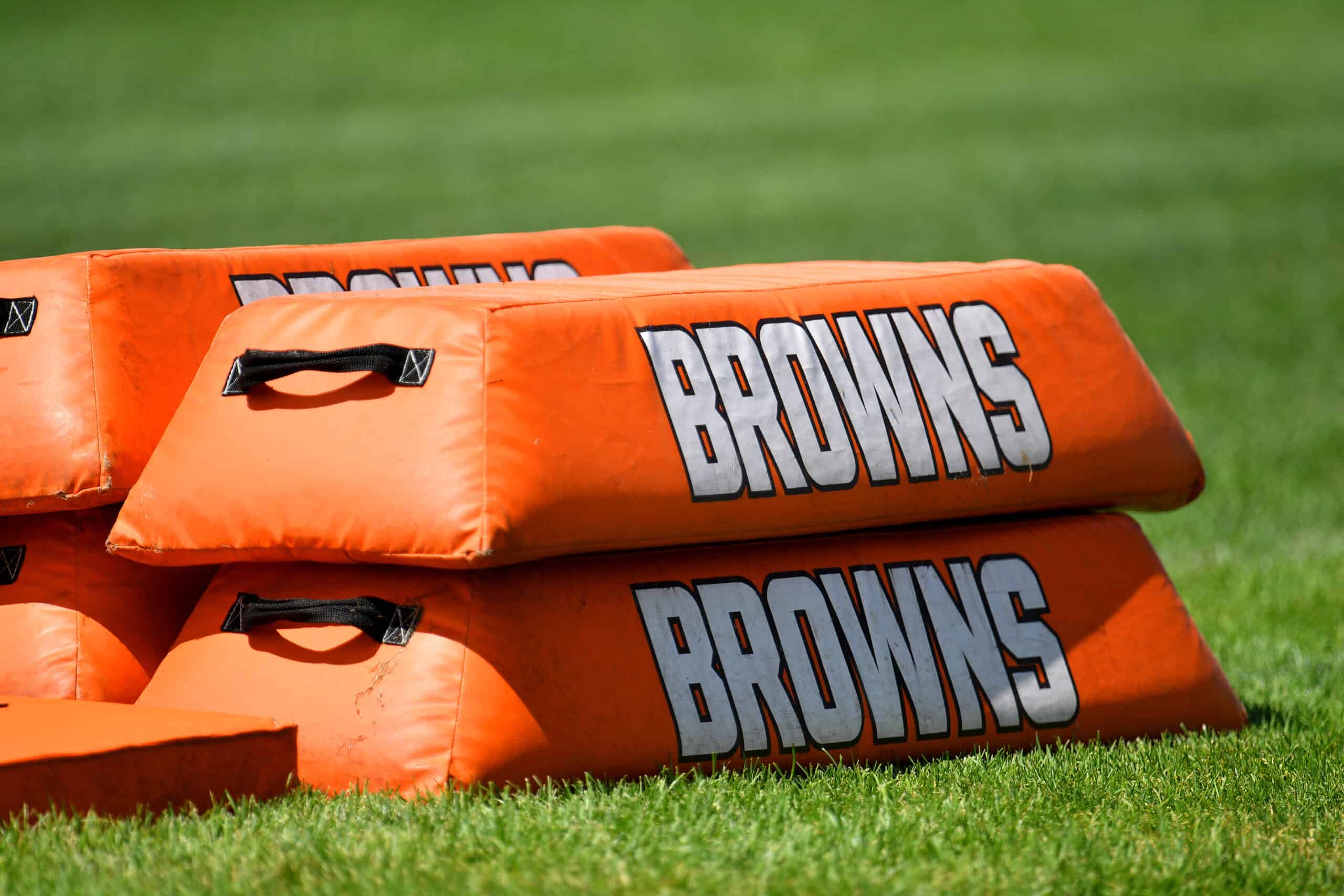 In the NFL, you can never have enough good cornerbacks.
And it looks like the Cleveland Browns will roll with 3 starting quality players in 2023.
Denzel Ward, Gregory Newsome, and Martin Emerson provide quite a rotation outside.
But after Newsome's misadventures last year, it's anyone's guess who will play the slot.
Maybe one of the team's re-signed free agents, AJ Green or Thomas Graham Jr handles the chore.
DENZEL WARD PICK SIX pic.twitter.com/g3pJqPcvAB

— Barstool Ohio State (@BarstoolOSU) November 7, 2021
Former Atlanta corner and special teams ace, Mike Ford, is not foreign to the position either.
Or maybe Jim Schwartz redefines the slot position for safety Grant Delpit or his linebackers.
Newly signed free safety Juan Thornhill is locked up at free safety.
And D'Anthony Bell gives Schwartz the option to go with 3 safeties with 2 or 3 corners.
With various options in hand, Schwartz has plenty of leeway in how to use his secondary.
State Of The Defensive Backs Room 
One thing we do know about Schwartz is he likes to let his corners cover man-to-man.
That plays right into the strengths of Newsome, Emerson, and especially Ward.
Fans can expect to see Ward playing tight on the line against the opponent's top receiver.
And their second wideout won't have a much easier time of things versus Newsome or Emerson.
How those two are deployed is anybody's guess after Newsome went on record as hating the slot role.
GREG NEWSOME II. #Browns pic.twitter.com/yMY1uROZqJ

— Browns fan UK (@brownsfanuk) December 24, 2022
Unfortunately, although he suffered through a learning curve, he was better than Emerson.
But having 3 starting-quality outside corners is a good problem, especially given their injury histories.
Cleveland is high on Green and were quick to re-sign Graham, too.
But they are still short at the safety position with Bubba Bolden filling the 4th spot on a future reserve deal.
Overall, it is a quality secondary, but it will need some extra bodies to compete in the preseason.
What's Next For The Defensive Backs? 
Berry is getting positive nods for his acquisition of Thornhill, the former Chiefs' free safety.
Cleveland probably expected too much out of hybrid John Johnson in the centerfield role.
Grant Delpit will play to his strengths, spending more time in the box in Schwartz's single safety set.
With Bell and Bolden, the team could have their future rotation in-house.
But in a make-or-break season, Berry will undoubtedly add another veteran to the group.
🚨 MARTIN EMERSON PICK-SIX 🚨 pic.twitter.com/XafxwdJWzR

— Tru Maroon Nation (@TruMaroonNation) August 13, 2022
That signing might wait until after the draft when Berry might look for a contributor in the 3rd round.
Cleveland would do well to sign a true slot corner, as well, although there are not easy to find.
And once again, Berry might wait to see what he finds in the draft before signing a veteran.
It is likely Berry invites several undrafted free agents to join the preseason mix in the secondary.
After finding D'Anthony Bell via the UDFA route, the team could hope to strike gold again.