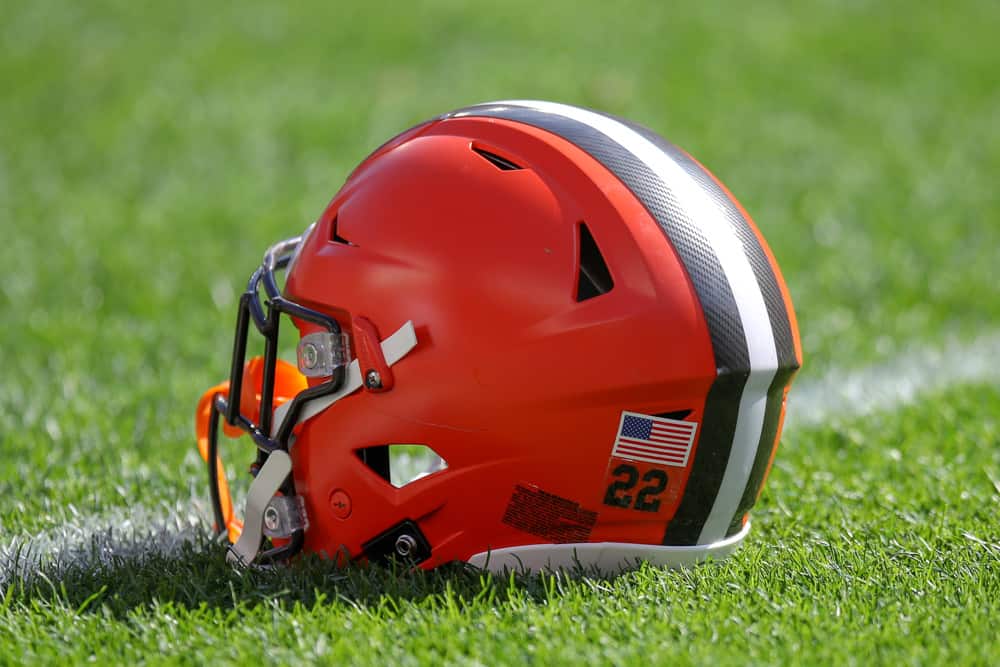 With the opening flurry of free-agent signings behind him, Andrew Berry is focused on the 2023 NFL Draft.
Since the combine, the Cleveland Browns invited multiple players to visit and meet with scouts and coaches.
If there is any position the Browns are not likely to upgrade any further, it is quarterback.
Deshaun Watson first touchdown in over 700 days.pic.twitter.com/GEsc0L0UCx

— Dov Kleiman (@NFL_DovKleiman) December 11, 2022
Deshaun Watson is the team's only option behind center for the foreseeable future.
And the only person more desperate than Berry and Kevin Stefanski for that plan to work out is Watson.
Cleveland's $230 million man is working hard to regain his Pro Bowl form this offseason.
As his rivals lamented Watson's monster deal, Berry handed out another 100%-guaranteed contract.
And while Josh Dobbs' $2 million didn't raise as many eyebrows, it might have finished off the Browns QB room.
State Of The Quarterback Room 
Make no mistake about it: the Browns' 2023 season rests entirely on the arm, legs, and head of Deshaun Watson.
Berry loaded up the wide receiver room and kept the gang together up front.
And Cleveland's defense and special teams are in the middle of their own major overhauls.
But if Watson can't shake off his disastrous 2022 issues and performance, it could all be for naught.
Fortunately, there is no reason to believe a full offseason of work and brainstorming with Stefanski won't yield results.
Lot of updates from #Browns owner Jimmy Haslam on the state of the franchise via @TonyGrossi.

They have no regrets about the Deshaun Watson deal. pic.twitter.com/ltQXtcsdn6

— ESPN Cleveland (@ESPNCleveland) March 28, 2023
Even in the best-case scenario, however, they need a backup plan in case something disastrous happens.
Josh Dobbs might be the best Berry can do in a bid to mimic Watson's game in relief.
They sport similar builds, and fans have seen Dobbs' scrambling and running ability.
But Stefanski and Berry don't want to think about relying on their backup for any length of time.
And the backup to the backup, Kellen Mond, is an even bigger question mark.
What's Next In The Quarterback Room? 
With a pair of guaranteed contracts in hand, it won't surprise many to see Watson and Dobbs in September.
Kellen Mond could secure a practice squad position.
And the NFL is still considering how to provide a third QB on game days outside the 53-man roster.
But there will be some serious eyes on the passers throughout August.
While the team is locked into Watson, the importance of his backup could elevate quickly if he falters.
Just thinking about that time Deshaun Watson got *kicked in the eye* and then threw a touchdown.

(🎥: @thecheckdown) pic.twitter.com/dSP49r3YCm

— Field Yates (@FieldYates) May 27, 2020
Dobbs was exciting to watch last preseason and won fans over with his hustle.
But Tennessee did him a solid, giving him 2 starts to end the season.
It wasn't pretty, but it was valuable experience against a pair of playoff defenses.
Cleveland is unlikely to surprise us with a QB in the draft, although at least one will visit Berea.
But they'll take a serious look at the August 31st cut lists if Watson or Dobbs give them a reason.