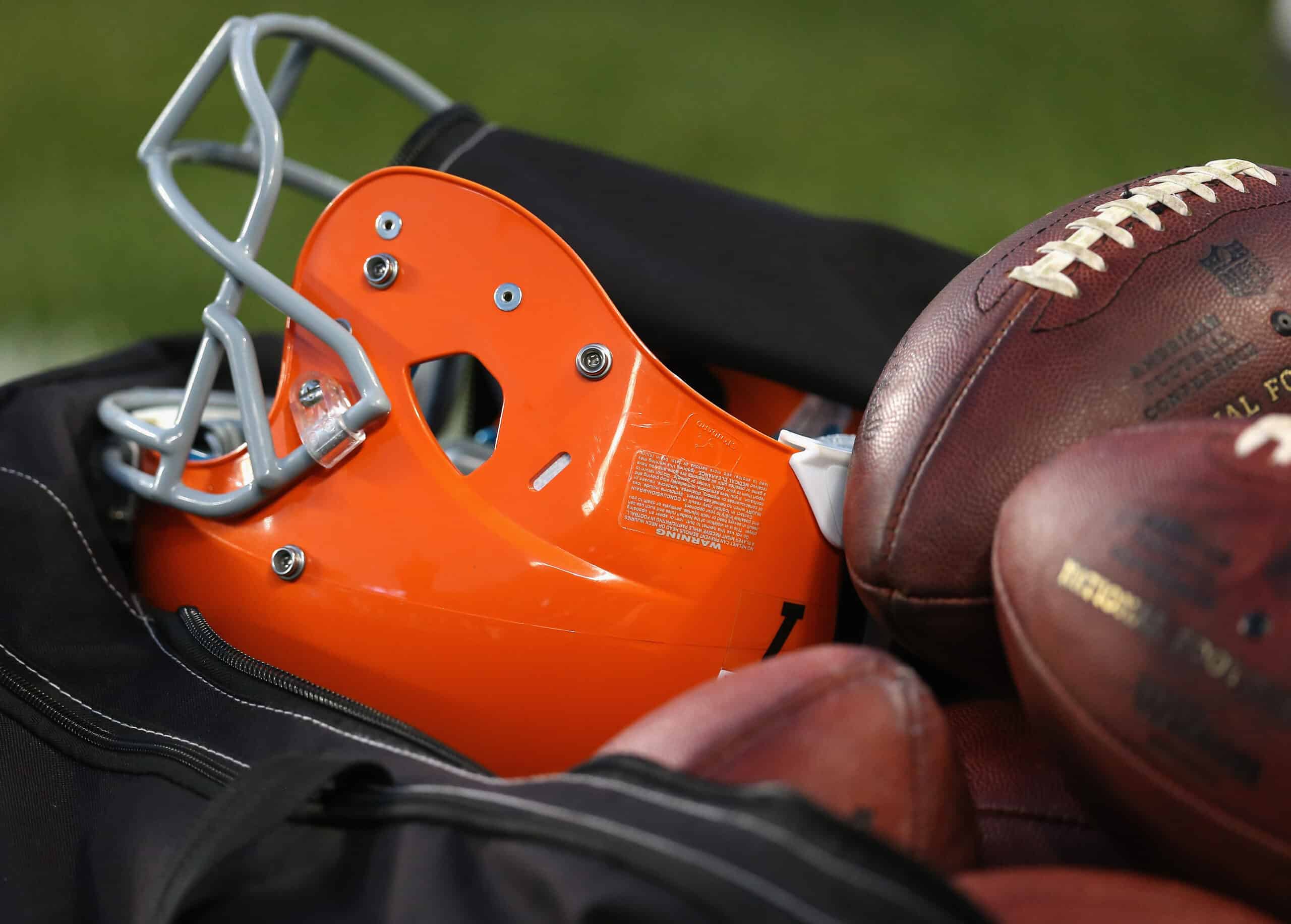 When is the last time Cleveland Browns fans thought of their running back room as thin?
Head coach Kevin Stefanski still has perennial Pro Bowler Nick Chubb to work with.
After that, the team boasts a second-year player who doesn't block well and a pair of practice squad runners.
Maybe that's a little harsh about Jerome Ford, last year's 5th-round draft pick.
Ford didn't have much of an opportunity to disprove the knock on him out of college.
NICK CHUBB TOUCHDOWN RUN!!! pic.twitter.com/0gfk8ZAyij

— Cleveland Sports Talk (@CLEsportsTalk) September 27, 2020
He was the 4th running back on the depth chart behind Chubb, Kareem Hunt, and D'Ernest Johnson.
With Kareem Hunt (still available) and D'Ernest Johnson (Jacksonville) gone, it should be Ford's turn.
But if Ford can't pick up rushers or block for a scrambling Deshaun Watson, the RB2 might not yet be on the roster.
Nate McCrary joins Cleveland's preseason fan favorite, John Kelly, on future reserves contracts.
And Demetric Felton could jump back from the wide receiver room to contribute to the new offense.
State of the Running Back Room
Any running game is in good shape with Nick Chubb at the helm.
But it is too tough of a position to expect someone to be healthy for 17 games or more.
Jerome Ford's draft reports compared his running style to Kareem Hunt.
Nobody really expected him to replicate Hunt's rookie season rushing title.
But Ford's kickoff returns sparked excitement about seeing him in the backfield.
.@JeromeFord up the middle for 41!! 😤 pic.twitter.com/js48Wzy3Mu

— Cleveland Browns (@Browns) August 13, 2022
There is, however, another complication.
Whereas Chubb's backup used to count on 10-15 touches per game, that is unlikely to continue.
Cleveland's running game is expected to play a smaller role with Deshaun Watson on the field.
There could be as few as 16-20 rushes per game for the running backs, almost all of them going to Chubb.
And that could explain the lack of urgency to sign Hunt or any other veteran at this point.
What's Next At Running Back? 
It might be a real crowd-pleaser for Andrew Berry to re-sign Kareem Hunt.
But Berry undoubtedly has nothing more than a veteran's minimum budgeted for the position.
And with Chubb's contract flipping to cap-friendly soon, it is unreasonable to push Ford down the depth chart.
On top of that, Berry knows serviceable veteran running backs will be available all year.
There is no rush to sign one now and pay them "just in case" of an emergency.
NICK CHUBB WITH THREE TOUCHDOWNS 🔥 (via @NFL) pic.twitter.com/Sn7hweqojk

— Overtime (@overtime) September 18, 2022
According to PFF, the 2023 NFL Draft's running back class is not deep.
But don't be surprised if the Browns take a late-round flier on someone.
And the UDFA pool might provide some more training camp bodies to work with.
For now, though, it looks like Nick Chubb plays a secondary role in the Deshaun Watson show.
And Jerome Ford is the eager understudy waiting for his chance.