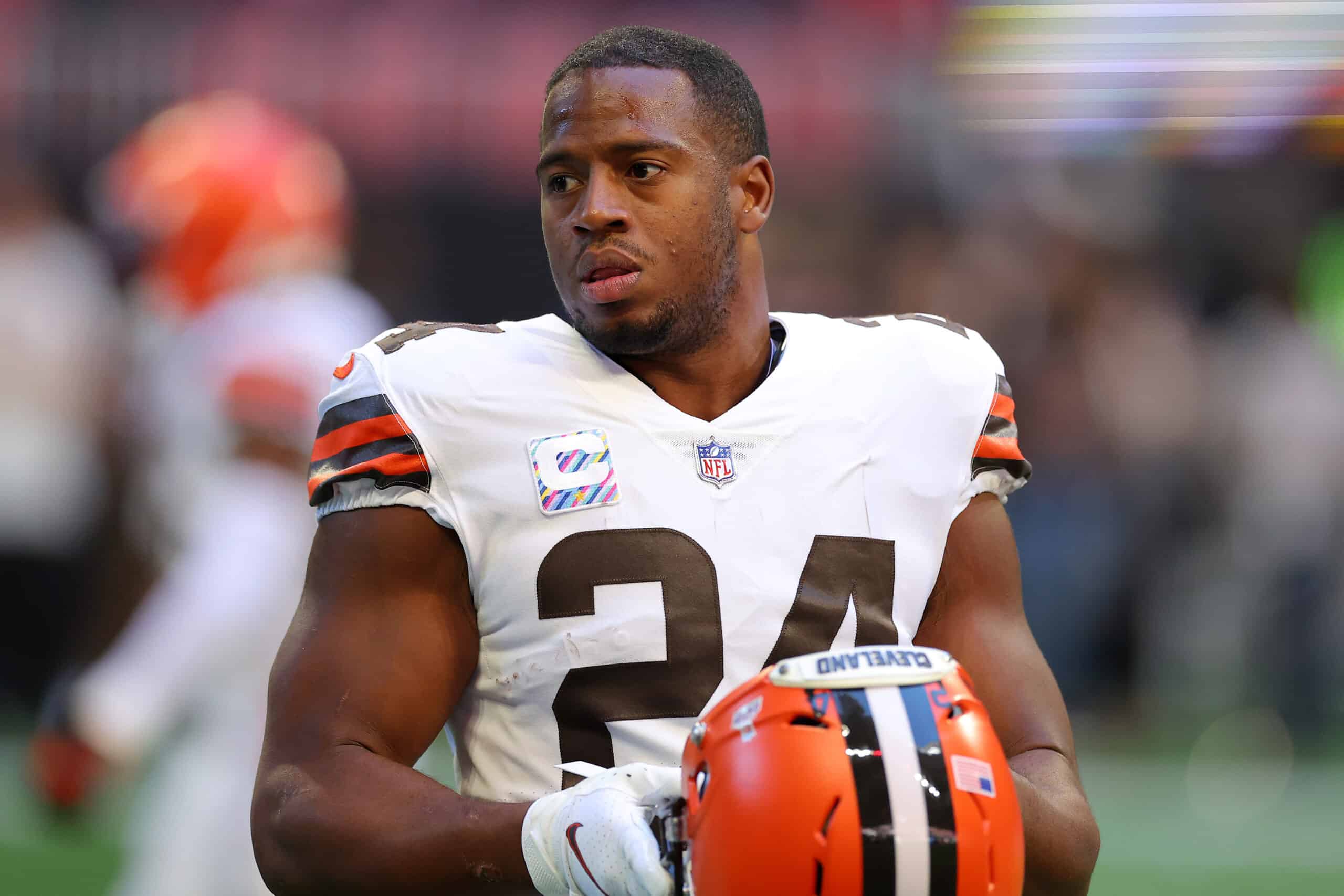 The Cleveland Browns were dealt a massive blow early in the season.
Nick Chubb didn't last long on the field and would miss the remainder of the campaign.
That raised plenty of concerns not only about the team's offense but also about his future in the league, as he's soon to be a free agent, and we all know how brutal the running back market has become.
Someone who also knows that firsthand is Kareem Hunt, who had to wait until Chubb got hurt before getting another chance in the league and who's been picking up the slack for his injured teammate in the meantime.
Notably, Hunt had some great news about Chubb and his recovery process (via Fred Greetham).
#Browns Kareem Hunt said Nick Chubb is doing great and he spends time with him in the building working out, rehabbing. pic.twitter.com/xyN6aBA5VS

— Fred Greetham (@FredGreetham9) November 1, 2023
When asked about Chubb, he revealed that he's actually been to the facility almost every day working out and that they've spent some time together while he works on his rehab.
Chubb and Hunt shared the RB room for quite a while, and even though Hunt wanted a bigger role, it was never personal, and it's nice to see that he's sticking by and supporting his teammate through this tough time.
Chubb could opt out of the final year of his contract in the offseason, but this injury pretty much forces his hand to pick up his option and stay for another year.
He's already suffered a major injury in his career, and he was able to come back, so let's hope that will be the case again this time around.