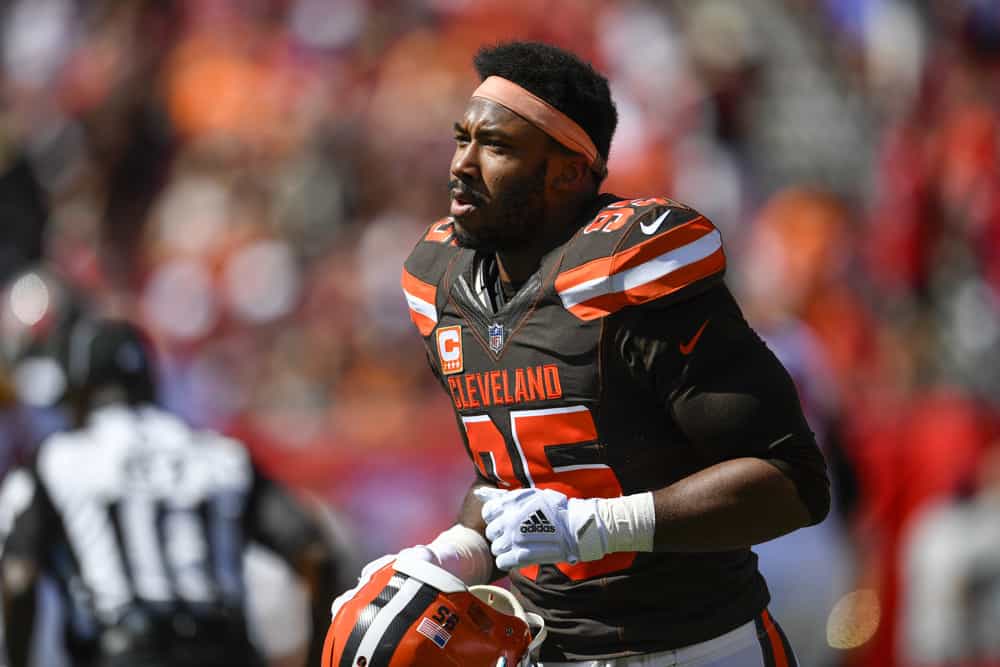 The Cleveland Browns have not had a great track record retaining first-round picks.
Signing Myles Garrett to a five-year extension worth $125 million helps buck that trend.
The news dropped Tuesday afternoon and while it was not official right away, it appears Garrett is set to be the highest paid defender in terms of annual cash in the NFL.
The #Browns and Myles Garrett's deal may not be final and official today. Still a few small hurdles. But it is expected to happen, as Cleveland is set to lock up a key piece. https://t.co/873RKFYdbk

— Ian Rapoport (@RapSheet) July 14, 2020
What Myles Garrett Represents
2016 was a wild season even in Browns standards.
A 3-13 season took place in 2015 and as expected there was a regime change.
Sashi Brown and the "analytics" team came in and Hue Jackson was the head coach.
There were clashes right away and passing on Carson Wentz in favor of trading down and ultimately selecting failed wide receiver Corey Coleman seemed to define the new era.
Yet the process did go according to plan as the Browns got the No. 1 overall pick in the 2017 NFL Draft after a painful 1-15 season.
That first pick was used on Garrett.
His first season did not exactly go great.
But again, this was not a one-year plan.
An 0-16 season followed and another No. 1 pick was attained, which was used on Baker Mayfield.
Now the team had a franchise pass-rusher and a franchise passer on the roster.
That is, in theory.
Both players had to continue working and proving they would not be the latest in a long list of disappointing first-round picks by the team.
Garrett has looked great when he has been able to stay on the field and he has been rewarded with quite the extension.
Garrett's New Deal
Another major aspect of the rebuilding plan was getting a ton of cap space in place to eventually spend on the top draft picks and other free agents.
The Browns bottomed out for two years and then spent the next two years adding the likes of Jarvis Landry, Odell Beckham Jr., Olivier Vernon, J.C. Tretter, and the list goes on.
Yet even with all the additions there was still a surplus of money just waiting to be spent.
After having spent the past decade hoarding cap space, the Browns are going to have some interesting decisions in the next few years. Potential extensions coming due for Garrett, Mayfield, Ward and Chubb, with relatively big money owed to Jarvis, OBJ, Bitonio and Tretter.

— Ben Axelrod (@BenAxelrod) July 15, 2020
That was all in the plans and Garrett showed enough in three seasons to land a record new deal.
The reports claim he will get $50 guaranteed at signing with another $50 million guaranteed in the $125 million deal.
That is a record of annual and guaranteed money for any defender, beating out Khalil Mack.
However, Mack did get more total money in what is a six-year deal with the Chicago Bears.
Now that Garrett has his money, the focus shifts to Mayfield.
And that focus may one day shift to Denzel Ward and then Jedrick Wills if everything goes according to plan.
The same goes for Nick Chubb, who is already one of the best second-round picks in franchise history.
Ultimately, Garrett is the first big piece attained in the rebuilding process that defined the latter half of the 2010s.
He must still prove he deserves the deal, which may be more important than just retaining him in the first place.