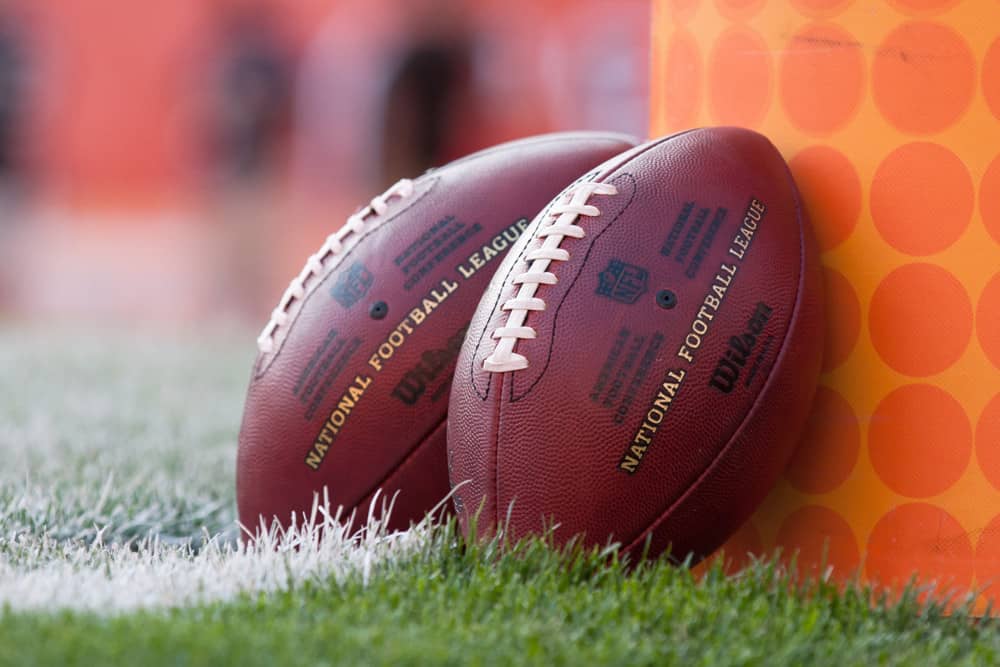 The Cleveland Browns have money to spend.
We repeat, the Browns still have money to spend.
According to Over the Cap, the Browns have over $38.7 million left in cap room.
This comes after the team has added Austin Hooper, Jake Conklin, Adrian Clayborn, Andrew Billings, Karl Joseph, Kevin Johnson, Joseph Elliott, and Jordan Phillips in free agency.
With a host of notable free agents available to sign, a look at five teams with the most current cap space:
1. Browns: $38,705,703
2. Washington: $36,539,030
3. Lions (pre-Okudah): $29,188,916
4. Eagles: $24,577,909
5. Bengals: $24,236,690

— Field Yates (@FieldYates) July 13, 2020

With that being said, the Browns could make one more move before the team opens up training camp.
Any of these four moves are just a suggestion.

 1. Add Another Cornerback
I for one have been a support in bringing in a veteran cornerback to help groom Denzel Ward and Greedy Williams.
In my opinion, there is no second-year player that has more pressure than Williams.
Logan Ryan is coming off a fantastic year with the Titans, which included a career-high 18 passes defended and 113 total tackles.
According to NFL sources, the Miami Dolphins, and most recently the New York Jets, have backed off from Ryan due to his asking price.
#Update: According to @RVacchianoSNY, the #Jets still have interest in #FreeAgent Logan Ryan but not at his reported 10M a year asking price. #NFL

— Robert (@Nacarano) July 6, 2020
Maybe, the Browns can come in a make a last-minute one-year, $8 million offer?
If that doesn't work, former Cincinnati Bengals cornerback Darqueze Dennard is still on the market.

2. Sign Antonio Brown 
If the Browns are going to sign anyone to a one-year, prove-it deal, how amazing would it be to bring Brown to Cleveland?
Can you imagine the Hollywood hype?
Baker, Odell, Jarvis, Garrett, and Brown on one team?
Then again, three receivers with 1,000-yard potential could be crazy enough to work.
It's Antonio Brown's birthday. This one might be a tear jerker. What a wild ride it was but here's to the good times. #Steelers pic.twitter.com/HubsgDgYt9

— Daniel Valente (@StatsGuyDaniel) July 10, 2020
3. Sign Clay Matthews 
We all know how great Myles Garrett is, but I personally am not sold on his maturity just yet.
A perfect example is how he has handled himself during and after the brawl with Steelers quarterback Mason Rudolph.
Garrett is going to get paid big-time money and has potential Hall of Fame talent.
Matthews is not the Pro Bowl version of himself that he once was.
However, bring the former Super Bowl champion in and mentor Garrett, and add him as a rotational piece.

4. Do Nothing And Save
Ever since the world found out the Browns were out on Jadeveon Clowney and Everson Griffen, it appears that the team is content with what they have.
The Browns could easily do nothing and remain at the top of the league in cap space going into the 2021 offseason.
Some of these names will be on the table, and the Browns could use the extra money if the team wanted to lure one or two to Cleveland:
Nobody would complain next year if the Browns saved their dollars and made a big splash in 2021.