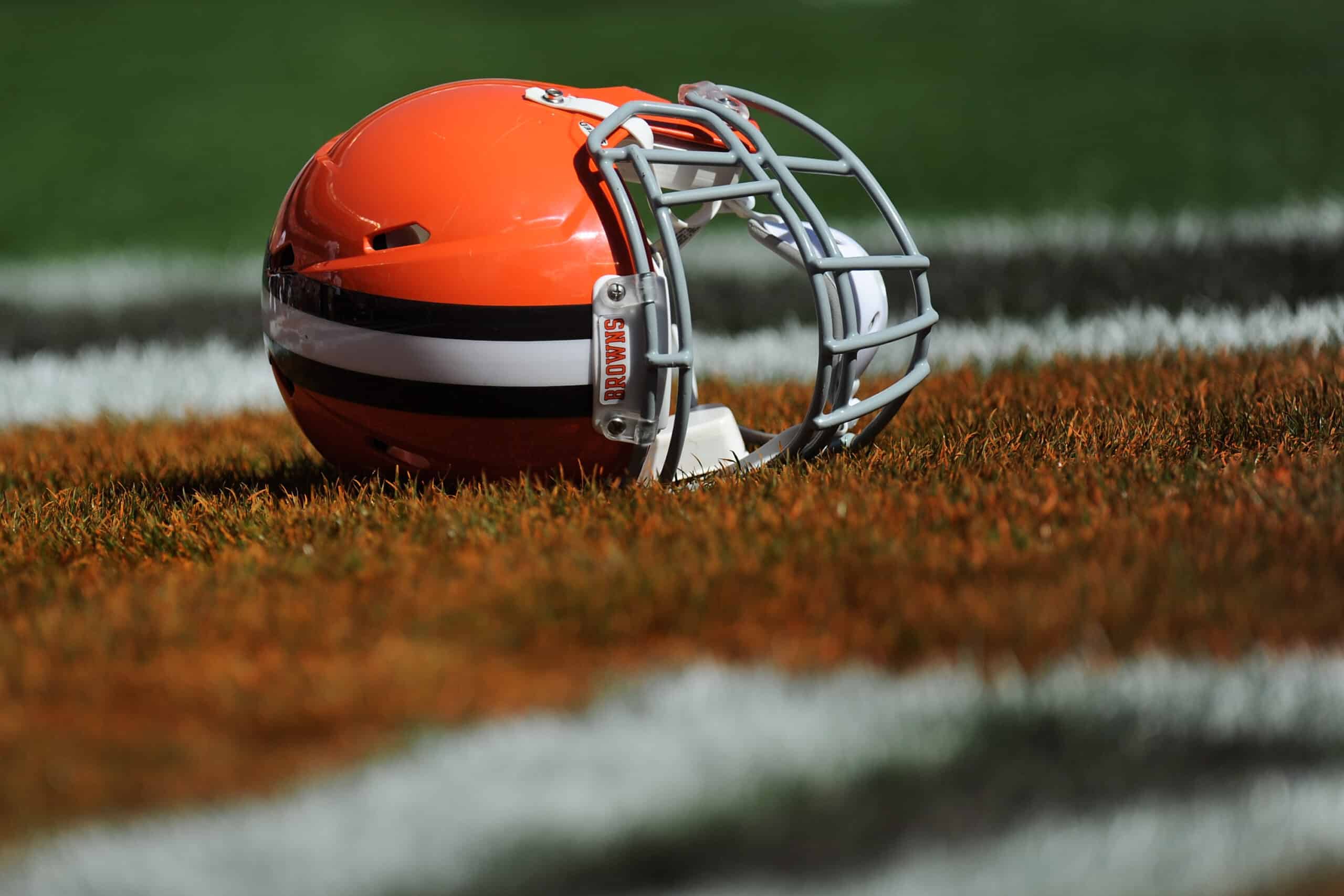 There's nothing more frustrating for NFL hopefuls than to have all their hard work dashed due to injury.
Cleveland Browns receiver Daylen Baldwin, a promising second-year player from the University of Michigan, tore a tendon during Thursday night's Hall of Fame game.
According to Ocean View Sports and NFL Network reporter Tom Pelissero, Baldwin tore the tendon, located behind his knee, during the first half of the contest.
#Browns WR Daylen Baldwin, who was waived/injured today, tore a small tendon behind his knee and will undergo surgery that is expected to sideline him 6 to 8 weeks, per @OVS_Agency. They'll do an injury settlement, but Cleveland hopes to bring him back.

— Tom Pelissero (@TomPelissero) August 5, 2023
The receiver will have surgery to repair the tendon and is expected to be out for close to two months.
As of now, the Browns have waived Baldwin with an injury settlement but hope to bring him back after he heals.
Baldwin played at Morgan State, Jackson State, and Michigan while in college.
During his two years at Morgan State, Baldwin caught 30 passes and two touchdowns, then 27 passes for 540 yards and seven scores at Jackson State.
In 2021, Baldwin took advantage of a graduate transfer year to play at Michigan and ended the season with 17 receptions for 256 yards and two touchdowns.
Both scores came on long touchdown receptions against Western Michigan and Wisconsin.
After going undrafted in 2022, Baldwin signed a free-agent deal with Cleveland and caught two passes for 25 yards during a Week 15 contest against the Baltimore Ravens.
According to Browns' head coach Kevin Stefanski, Baldwin was making great progress during Training Camp when he went down.
"I feel for the kid, he's done so many good things for us over these months," said Stefanski. "Daylen is a guy that has been very diligent in this building, he is a guy that all throughout the month of June, when I popped my head in here, he happened to be in here and in that weight room."
If Baldwin heals according to schedule, he should be available to return sometime in October.