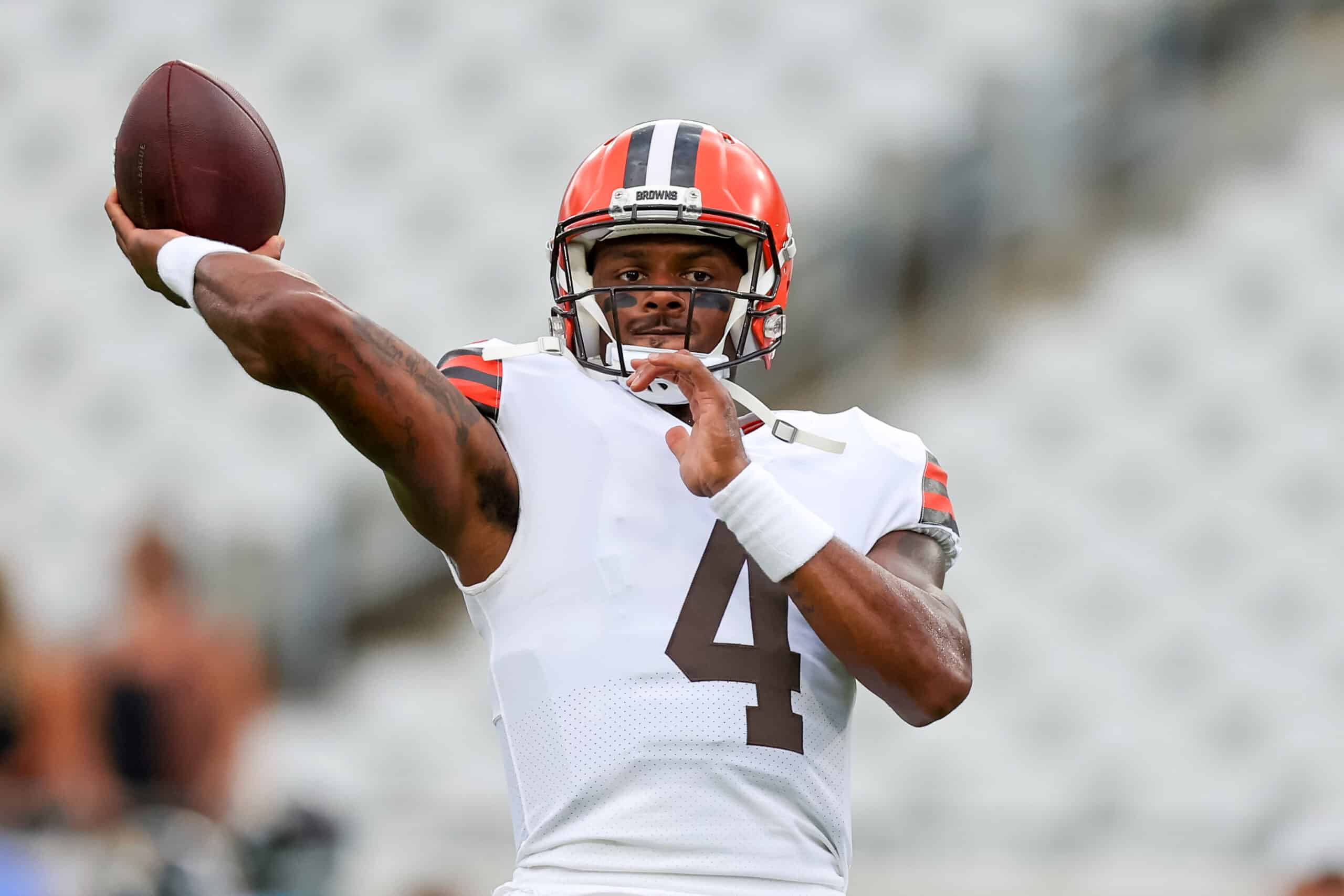 After missing yet another game last week against the Seattle Seahawks, the Cleveland Browns are expected to get their starting quarterback back this week.
Deshaun Watson has had an up and down season thus far, even when he's been healthy, but his return is certainly welcome.
That's especially true for Cleveland's wide receiving group, at least according to WR Elijah Moore, who made his feelings about Watson's return very clear (via Camryn Justice on Twitter.)
#Browns WR Elijah Moore on Deshaun Watson: "It feels good to have him back out there…felt like he looked good… He had a couple throws that were a little iffy in the beginning, but he's been working. You can't be mad at that."

— Camryn Justice (@camijustice) November 3, 2023
According to Moore, it seems like Watson is doing everything he can to get ready for his return on Sunday.
Watson has seen seemingly constant scrutiny since he first injured his shoulder in Week 3 against the Tennessee Titans.
Questions have been swirling all year about Watson's dedication and commitment to the team and whether or not he's working hard to return to the starting lineup.
If Moore's opinion is to be trusted, it seems like we can put these questions to rest and trust that Watson does indeed want to play competitive football this year.
This comes as welcome news to Browns fans as they were forced to sit through a disappointing last-minute loss in Week 8 against the Seattle Seahawks.
A loss that could potentially have been averted with Watson starting under center.
While Watson is expected to make his return on Sunday, their counterpart, the Arizona Cardinals, are not so lucky.
Star Cardinals quarterback Kyler Murray is considered active for Sunday's matchup, but he will not get the start, as that honor will fall to rookie Clayton Tune.