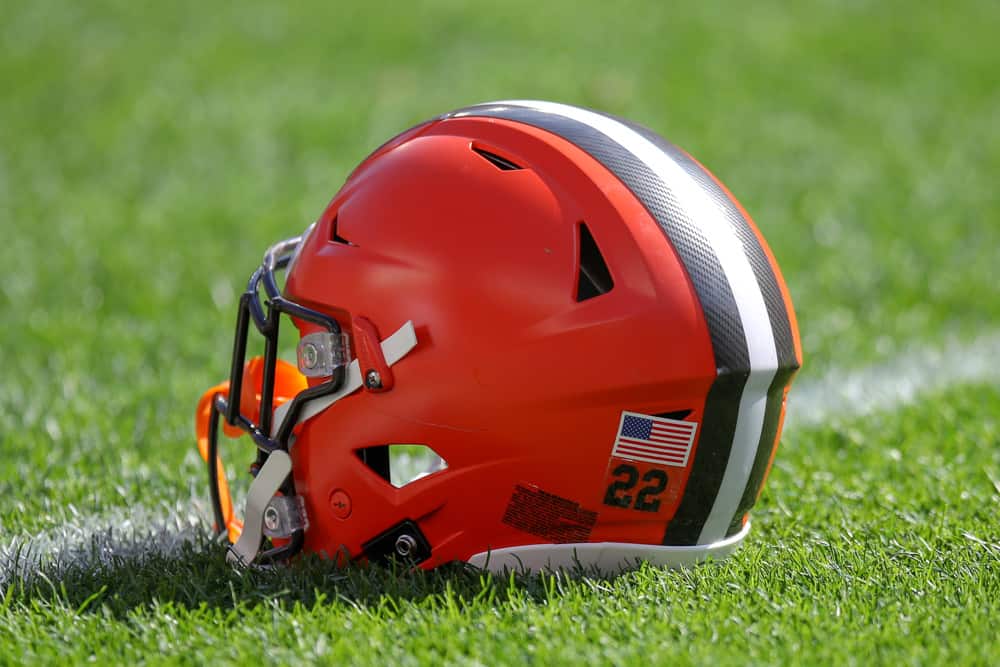 Can the Cleveland Browns get by with just 4 tight ends on their roster?
That is all they are left with after cutting second-year player Kyle Markway.
Markway spent most of last season on the Browns' practice squad.
Cleveland added him to the active roster before the Kansas City divisional matchup, but he was inactive for the game.
Minor roster move today- #Browns waived TE Kyle Markway.

— Daryl Ruiter (@RuiterWrongFAN) May 20, 2021
Soon after the season ended, Andrew Berry signed the former South Carolina Gamecock to a futures contract.
Markway was among the players catching passes from Baker Mayfield in Florida earlier this month.
He also attended the rookie minicamp last week.
The move leaves Austin Hooper, David Njoku, Stephen Carlson, and Harrison Bryant on the roster.
Cleveland also lists Jordan Franks as a tight end, but he is more of a fullback or H-back.
Markway's Brief (so far) NFL Journey
The 6′ 4″ Markway made the most of an extra year at South Carolina.
He caught 31 passes for 341 yards and a pair of touchdowns, excelling in seam routes.
That caught the attention of the New York Giants, who signed him as an undrafted free agent.
New York released Markway in August, and he was quickly picked up by the Pittsburgh Steelers.
Browns Promote TE Kyle Markway & OT Alex Taylor To Active Roster https://t.co/1vAaS5e6JO pic.twitter.com/P4igm0Vz7m

— NFLTradeRumors.co (@nfltrade_rumors) January 16, 2021
Cleveland signed him to their practice squad after his release just before the 2020 season started.
He seemed to earn a second season when he was quickly signed to the futures contract.
Markway is a Berry type of player, an academic All-American who played special teams and never missed a game.
It is certainly a possibility he'll draw quick interest from other teams if he does not end up back in Cleveland.
What Is Behind The Move?
Releasing Markway leaves the Browns with 89 signed players on the roster.
That opens a spot for Berry to add another free agent.
Fans on social media noted the timing of the move amid Julio Jones trade rumors.
But such a move appears highly unlikely given the current wide receivers and Berry's modus operandi.
SoCar TE Kyle Markway won't take his 6th year. Here he presents a big target and carries defenders for extra yards. On the previous play, Rico Dowdle ran for 22 yards behind his block. Intriguing 2-way TE. #SnapScout pic.twitter.com/x5bCaWmzgo

— Chad Reuter (@chad_reuter) December 25, 2019
It seems unlikely Berry and Kevin Stefanski plan to enter the preseason with only 4 tight ends.
The risk of injury usually prompts the use of training camp longshots for stretches.
However, there is plenty of time to manipulate the roster before worrying about such things.
This leaves the speculation of a pending roster addition very much in play.