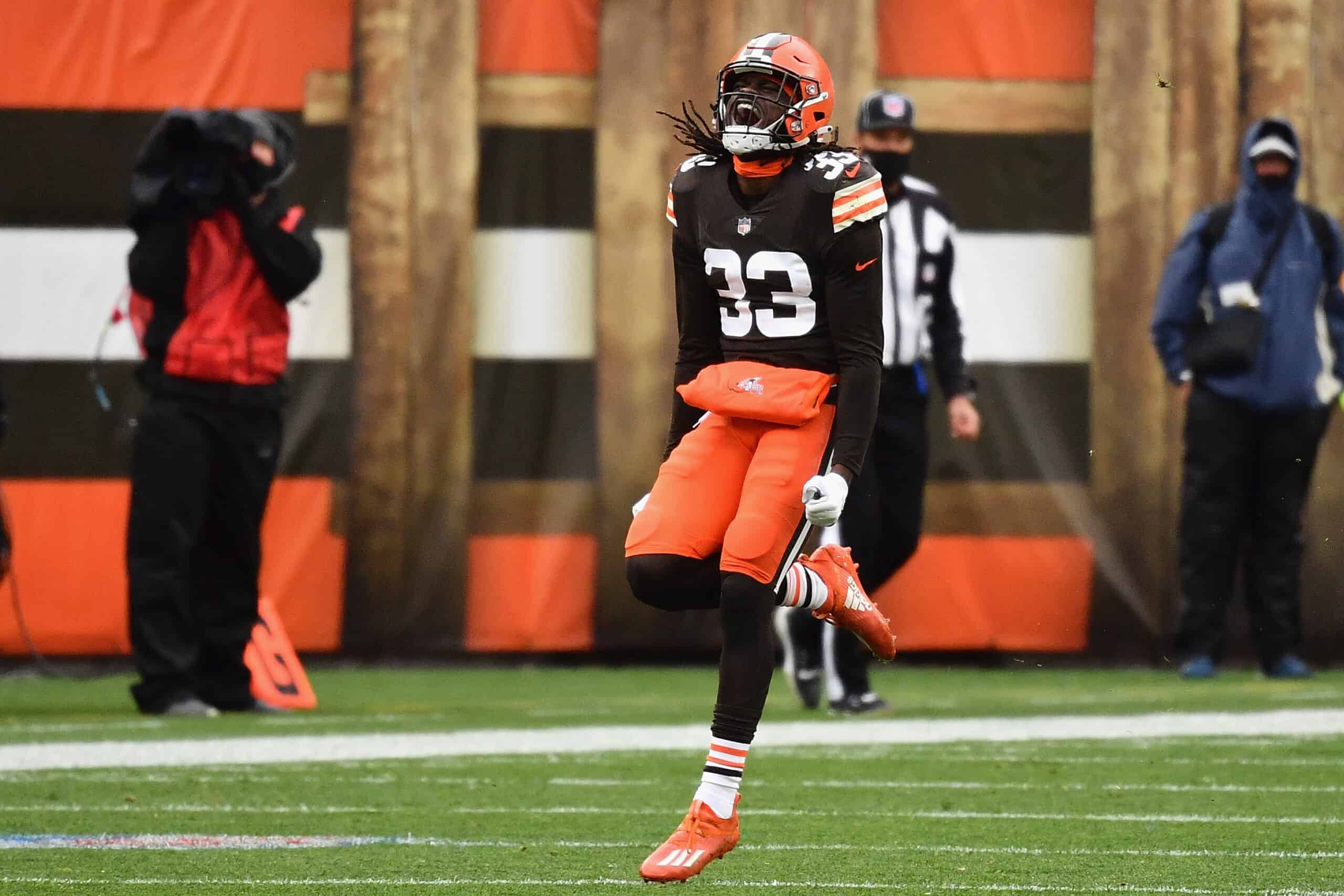 At Friday's practice, Cleveland Browns' safety Ronnie Harrison suffered what was believed to be a hamstring injury.
Efforts to clarify the extent and scope of the injury have not revealed many details.
Harrison was sidelined for Saturday's practice.
#Browns Kevin Stefanski said that S Ronnie Harrison will sit out today's practice. He left the field with trainers and was listed with a hamstring injury. Stefanski also said several veterans will have a rest day on Saturday, but wouldn't give any names.

— Fred Greetham (@FredGreetham) July 31, 2021
Asked about Harrison on Saturday, Coach Stefanski said:
"It is a lower extremity. We will do hockey terms. He will be fine."
Stefanski did not elaborate on when Harrison will return to practice so we really have no idea what is going on.
Harrison Has Impressed Early
S Ronnie Harrison almost picks QB Baker Mayfield
(Via #Browns) pic.twitter.com/hYnVUjpAGr

— Brad Stainbrook (@BrownsByBrad) July 29, 2021
Defensive coordinator Joe Woods talked about the improvements he has already noticed in Harrison since last season.
At June's mandatory minicamp, Woods said:
"With Ronnie, I was watching film yesterday. I said, 'Who's that guy in the post?' They said, 'That's Ronnie.' 'Ronnie?' Just in terms of what he's done so far, working on his movement skills, bending more in his back pedal, he looks like a different guy. And he has a natural feel when he's in the box, so I think he's set up to have a really good year for us."
New teammate John Johnson III also talked about what Harrison and Grant Delpit bring to the Browns defense.
"Both of those guys are smart players. Everyone knows that they can do everything. You can move them all around, versatile and athletes. I think the thing is just the work ethic. Grant sitting back from that injury, and he is going to be a big part of the defense this year. Ronnie is just exceptional. I do not know how a team did not lock him in for a long time. Hopefully, that will happen. We are just going to go out there and have fun. Hopefully, all three of us can put in a lot of work for the team."
Hopefully, Harrison's absence is much ado about nothing or just precautionary, and he is back on the practice field again soon.