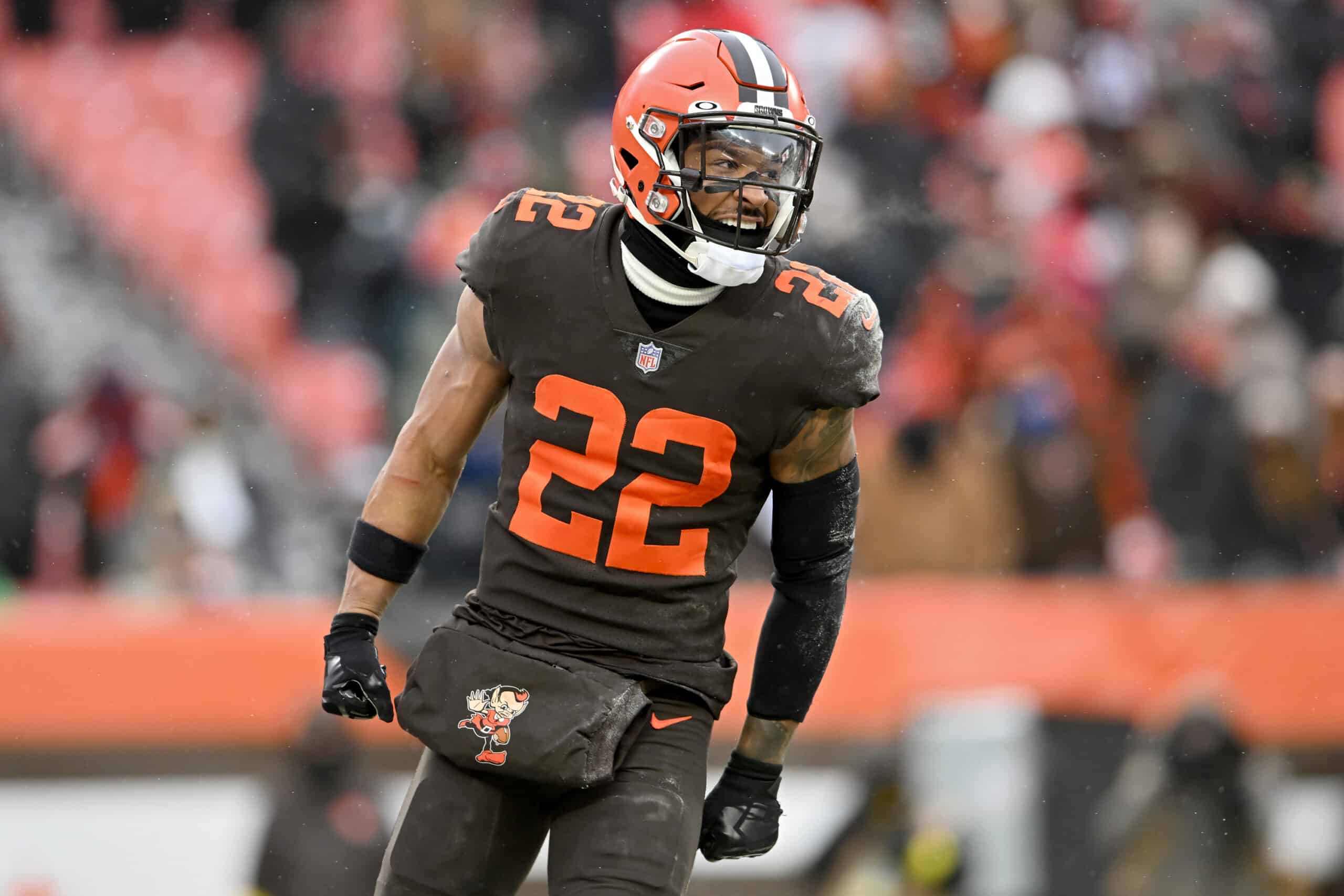 No NFL team should need extra motivation to play on Sunday.
Beating a division opponent, in-state rival, and the highest-paid quarterback is plenty for the Cleveland Browns.
But it can never hurt to find reasons to play with a little more attitude than normal.
And, appearing on 92.3 The Fan Radio, Grant Delpit warned the NFL the Browns have "a chip on their shoulder."
#Browns safety Grant Delpit on@afternoon923FAN: "We're going to out there and take care of business. We're going in there with a chip on our shoulder, ready to go."

— 92.3 The Fan (@923TheFan) September 8, 2023
Delpit told the afternoon crew the Browns are ready for the Bengals and every team after that.
"We're going to out there and take care of business. We're ready to go," said the 4th-year safety.
Cincinnati is favored by 3.5 points despite playing on the Browns' turf.
And many pundits believe the Bengals are far more likely than the Browns to reach the playoffs.
Where Does The Chip Come From?
Predictions about the Cleveland Browns range from promising to downright disrespectful.
Few analysts predict a division title or playoff run for the team.
Even some who have the Browns with a winning record see them finishing in third or even 4th place.
Is that enough to put a chip on the Browns' and Delpit's shoulders?
Who is taking the AFC North crown this season? 👑 pic.twitter.com/T7mDwIZ5tk

— PFF (@PFF) September 9, 2023
Or Maybe Delpit is talking more about how their new wide-open defense will correct some perceptions.
Delpit is among the players who never seemed to find his place in Joe Woods' system.
And it is hoped that some of Andrew Berry's draft picks finally emerge as the stars he envisioned under Jim Schwartz.
Whatever the source of Delpit's chip, beating the Bengals on Sunday would be a good start.