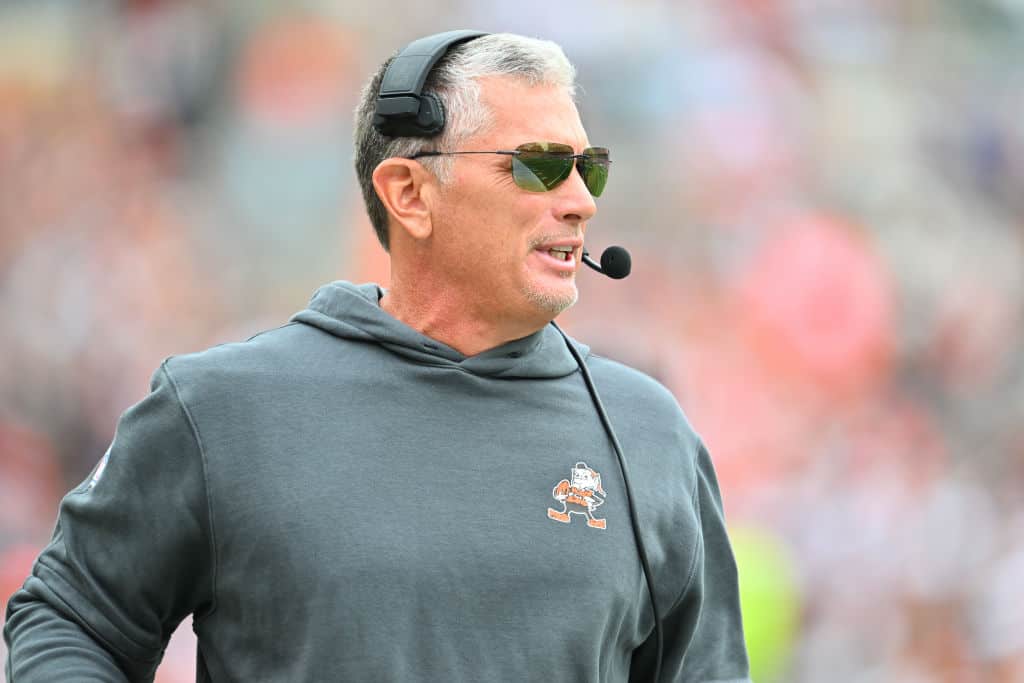 Jim Schwartz, the defensive coordinator for the Cleveland Browns, has been making waves and headlines so far in the 2023 NFL season.
Cleveland's defense is regarded as one of the best defenses in the league, and it's due in no small part to Jim Schwartz.
In addition to bringing a dominant 4-3 defensive structure with a Wide 9 scheme to Cleveland, Schwart's confidence and charisma are rubbing off on his players.
In a recent interview with James Palmer of the NFL Report, Browns safety Rodney McLeod was asked to describe Jim Schwartz in a single word.
McLeod used the word "real," to describe Schwartz.
#Browns S Rodney McLeod knows his DC Jim Schwartz better than anyone in their locker room. They won a Super Bowl together in Philly. So how would he discribe Schwartz? "Real."

Watch the entire episode of #TheNFLReport with @wyche89and I NOW!https://t.co/4it1cAAPFH pic.twitter.com/7zybSLTCsW

— James Palmer (@JamesPalmerTV) October 20, 2023
According to McLeod, Schwart is "the realest man you're going to get … 1,000% of the time."
McLeod, who has played under Schwartz in the past, said that, in addition to being real and absolutely honest, Schwartz is fiery, confident, and compassionate.
He coaches up his players and tells them the honest and brutal truth when necessary, but will also love them up when they need a boost.
Schwartz was the head coach for the Detroit Lions from 2009 to 2013, then proceeded to become the defensive coordinator for the Buffalo Bills in 2014.
After taking a year off from coaching, Schwartz returned to the sidelines as the defensive coordinator of the Philadelphia Eagles from 2016 through 2021.
Schwartz then spent a year in Tennessee as the senior defensive assistant before getting hired as the DC for the Cleveland Browns.
Although the season is still young, Schwartz has lit a fire under the Cleveland defense and has played a crucial role in the team's early success.