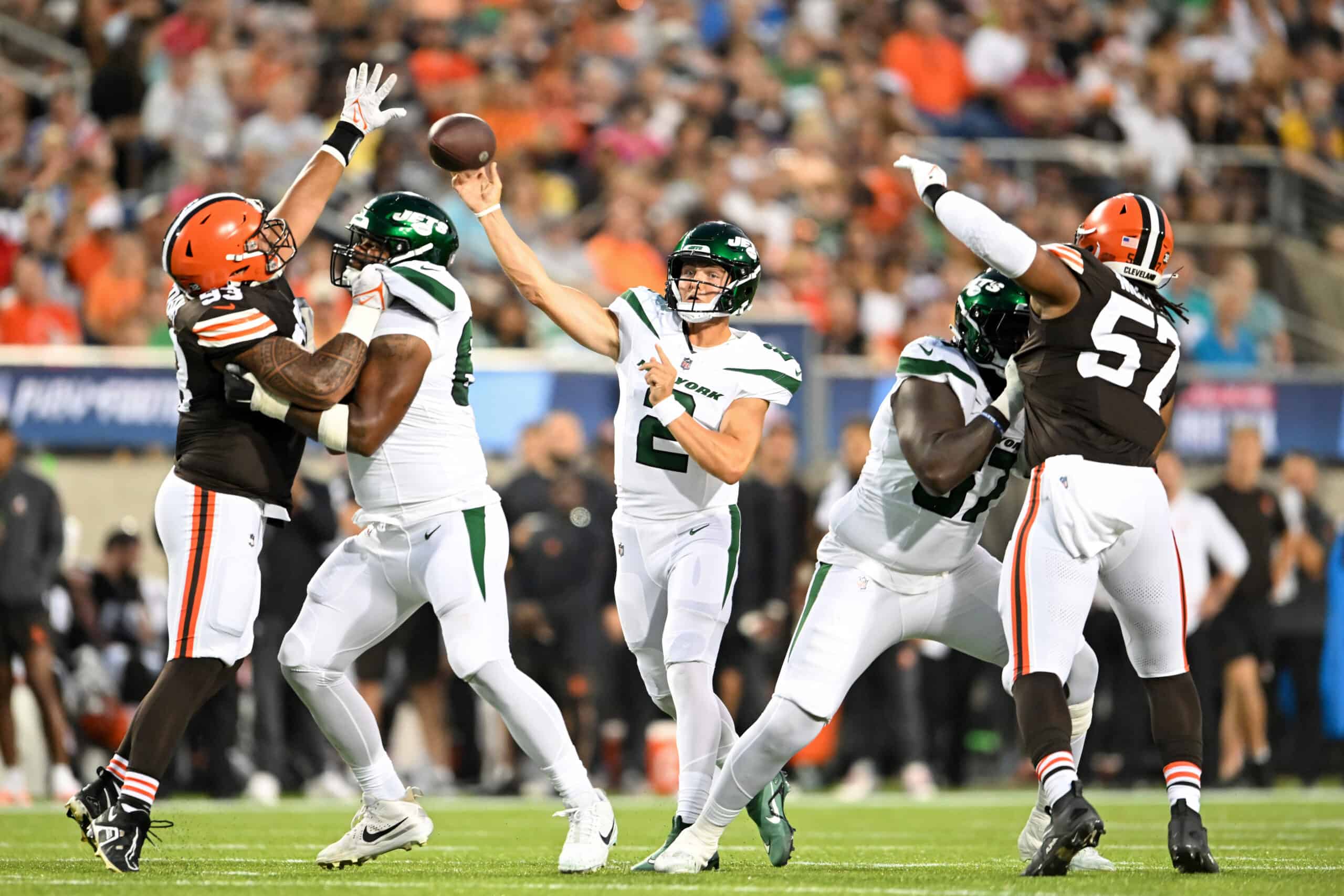 Who would've thought an NFL exhibition game would garner more attention than a league championship game?
That's what the Cleveland Browns and New York Jets accomplished in last week's Hall of Fame Game.
Per Front Office Sports, the game had more viewers than this past year's Stanley Cup Final, along with the MLS Cup and NBA Playoffs.
The Jets-Browns preseason game averaged 6.3 million viewers on NBC — the most-watch Pro Football Hall of Fame game since 2018.

That's more than:
• The 2023 NBA playoffs
• The 2023 Stanley Cup Final
• The 2022 Field of Dreams Game
• The 2022 MLS Cup pic.twitter.com/PKIltzoABT

— Front Office Sports (@FOS) August 7, 2023
Football is King
Those numbers tell me one thing: football is king.
Baseball is America's pastime, basketball is on the rise globally, soccer is already global, and hockey certainly has it's diehard fanbase.
But nothing, as evidenced by the numbers, is touching football.
Football is king 👑

"It is what we thought it was!" pic.twitter.com/vcHTUYW6bY

— WeAreBigGuys (@WeAreBigGuys) August 7, 2023
Perhaps more accurately, though, no one is touching the NFL.
We've seen leagues like the AAF, XFL, and USFL struggle before.
Indoor versions of the game aren't doing much better.
After being away since February, it's clear that people were hungry for NFL action.
I didn't care what teams were playing.. I wanted to watch some NFL football

— Shoes&Sports (@Shoesnsports_) August 7, 2023
Stardom Without the Stars
The most impressive thing about these ratings is that they come without any of the big-name stars playing in the game.
Aaron Rodgers, Deshaun Watson, Nick Chubb, and a plethora of others did not play.
Yet, more people tuned in to see Kellen Mond and Zach Wilson take snaps compared to how many watched Steph Curry and LeBron James shoot basketballs this past spring.
That's remarkable and truly reinforces how football-crazed the world can be.
Outdoing Itself
Thursday's game did more than outweigh other sports league's top events.
It outweighed itself. The Browns-Jets matchup was the most viewed Hall of Fame Game since 2018 according to Front Office Sports.
This all says people are just ready for football.
The dog days of summer are upon us, baseball (for some) has lost its shine, and folks are ready for football-filled weekends.