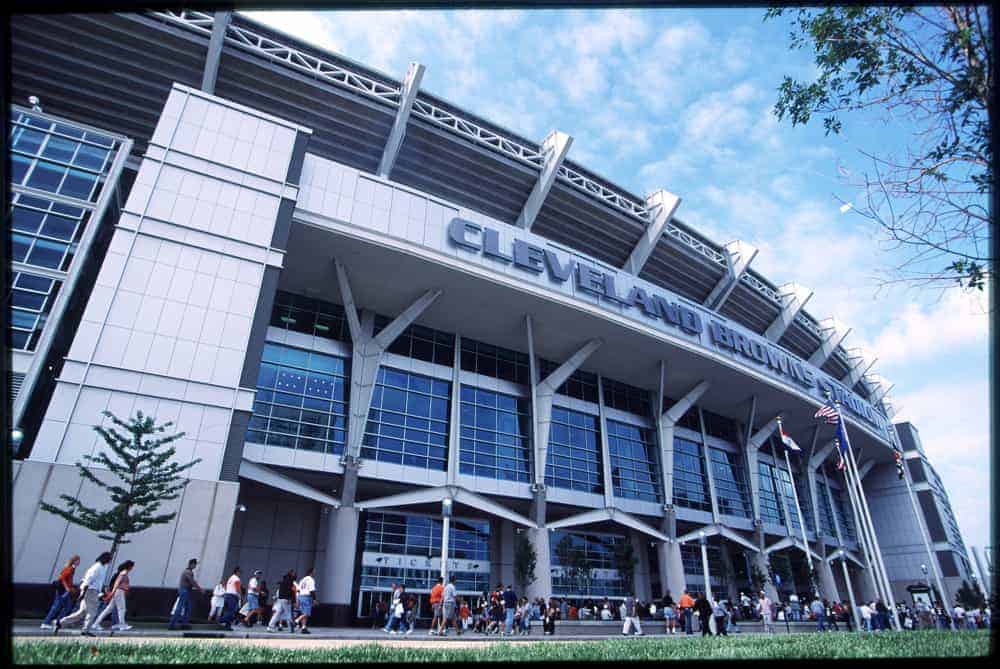 The Cleveland Browns and the NFL have had the luxury of not being in-season during the beginning stages of the COVID-19 pandemic.
This serves as a stroke of luck compared to what MLB and the NBA are currently going through.
Yet the season is just a few months away and there has already been talk of fans not being allowed to attend games.
Nothing is certain at this point but it is interesting to ponder the financial ramifications of having no fans in the stands.
Surely having empty stadiums would lead to a monumental loss.
Anyone who has attending Browns games knows that money is flowing nonstop during games.
And that is after accounting for what was spent on tickets.
An article on Forbes.com broke down the numbers and the findings are staggering.
The Stadium Revenue Each NFL Team Will Lose If Games Are Played Without Fans via @forbes https://t.co/fEUq1IJvOl

— Mike Ozanian (@MikeOzanian) May 18, 2020
How Much Would the Browns Lose
The article, written by Mike Ozanian, projects the Browns would lose $113 million in revenue with an empty stadium.
The Dallas Cowboys are atop the list and would lose a projected $621 million in stadium revenue.
The Browns may even be set to lose more than the $113 million figure if the team is competitive for the entire season.
This initial projection is a conservative one considering the stadium is not always filled to capacity for games in late November and December.
Ozanian's piece uses 2018 numbers as the basis for the projections.
That has been true since 1999.
One positive is that the Haslams are in fact billionaires and could likely sustain the losses for one year.
It's not like there is any other alternative if there is a mandate that bans fans from attending games.
Arizona Gov. Doug Ducey said on Tuesday that professional sports, including MLB, NBA, NHL and NFL, can resume without fans on Saturday.https://t.co/c6VBiH0yir

— SportsCenter (@SportsCenter) May 13, 2020
Another positive is that the Browns don't make a majority of their overall revenue through in-stadium revenue.
That is the case for the Cowboys who play in a stadium that can hold up to 100,000.
In a Holding Pattern
These projections will surely spook Browns ownership and every other team in the league.
Yet there is just no clarity on the situation yet and we may not get any until we are much closer to the start of the season.
My Plans 2020 pic.twitter.com/YJNKzg7jfm

— Cleveland Browns (@Browns) May 20, 2020
What happens with the other professional sports leagues currently on hiatus may determine what the NFL ends up doing.
Losing billions of dollars league-wide is not ideal and no team, including the Browns, wants to hand out ticket refunds.
This is foreign territory for everyone and the piece from Forbes.com sheds light on the magnitude of what is now just a hypothetical.
There will surely be those who claim the projections are just out there to scare everyone.
However, there is no reason to instantly believe they are just made up.
The NFL will obviously lose a lot of money without fans and that is the worst-case scenario right after not playing games at all.
The Browns, just like every other team, could be affected and this is something to keep an eye on as September approaches and decisions must be made.
Money talks and potential lost revenue will have a major impact on the question of fans attending games in 2020.