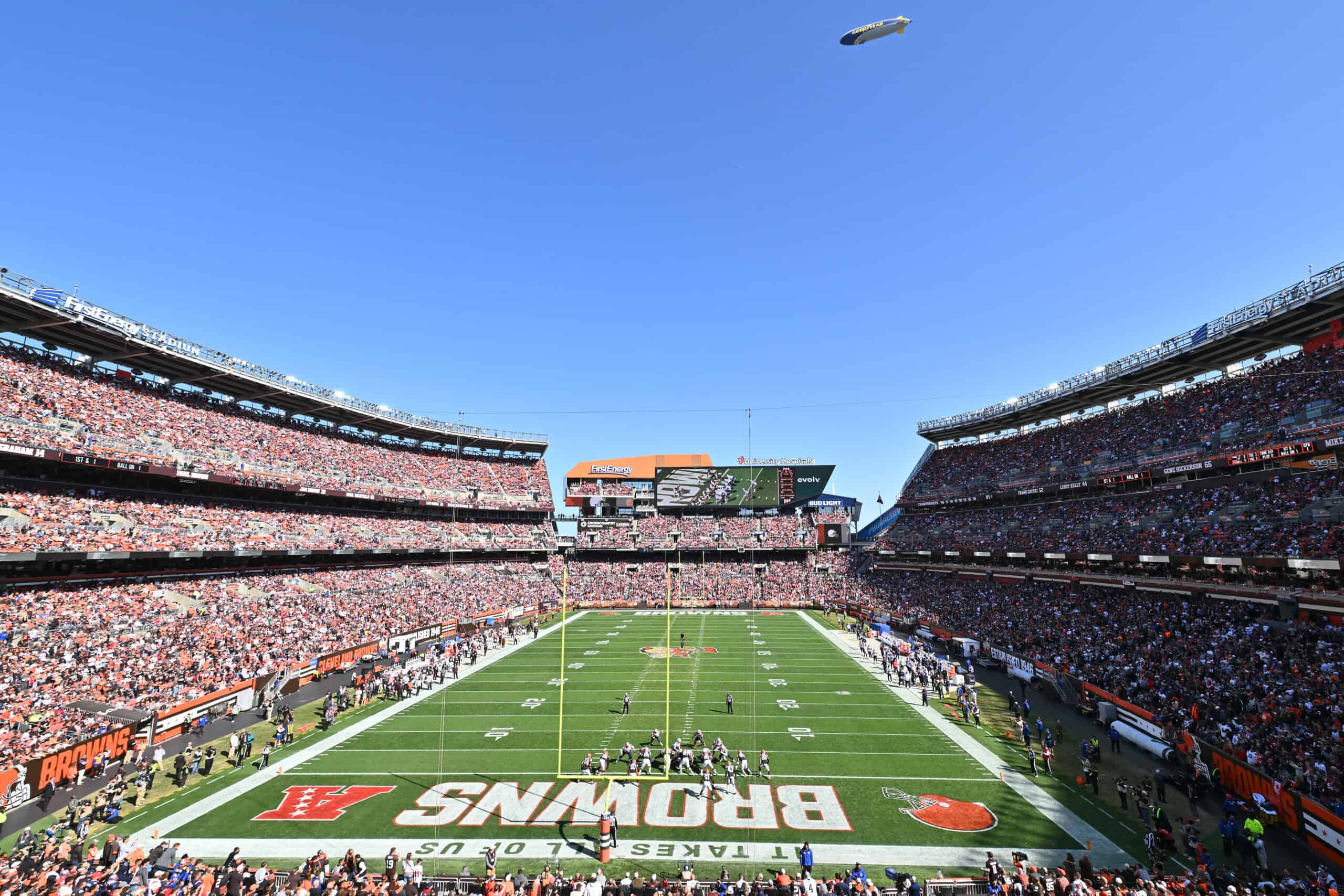 In the hours leading up to their Week 9 matchup against the Arizona Cardinals, the Cleveland Browns are doing all they can to get their fan base excited and ready to go.
The Browns are coming off a disappointing last-minute defeat against the Seattle Seahawks and are hoping to bounce back as they have reached the halfway point of the season.
To make sure players and fans alike are in high spirits in Week 9, the Browns posted a brand new hype video to their Twitter page (via Cleveland Browns.)
🗣️ wake up! wake up!! wake up!!! pic.twitter.com/tK4k0qjybf

— Cleveland Browns (@Browns) November 5, 2023
The hype video features some of the top offensive and defensive plays of the season, including an incredible interception last week by defensive tackle Maurice Hurst II.
The video wraps up with none other than Myles Garrett hyping the crowd up, no doubt following one of his 8.5 sacks of the season.
The video was released through the Cleveland Browns Twitter page to make sure everyone is awake and ready to support the Browns following Daylight Savings Time, where we lost an hour of sleep.
Cleveland is currently sitting at 4-3 and is in the thick of things in a highly competitive AFC North Division.
They're taking on the 1-7 Arizona Cardinals, who are still without their franchise quarterback Kyler Murray, and who are starting Clayton Tune, a rookie making the first start of his NFL career.
It's shaping up to be a good week for quarterback Deshaun Watson, who is returning from a shoulder injury, to bounce back in a big way and get Cleveland back into the win column.