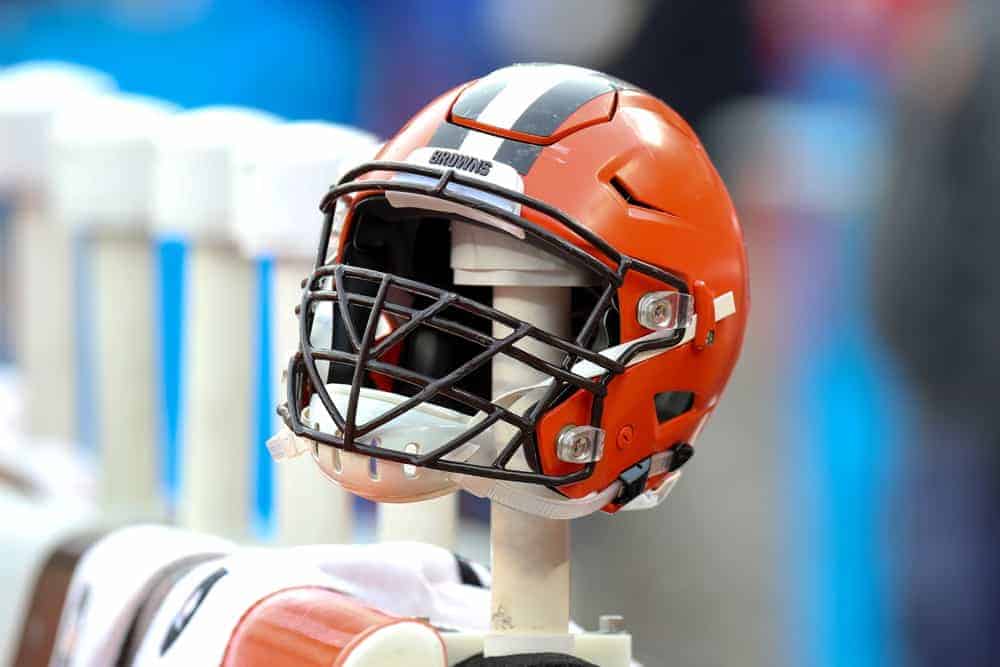 There's been a lot of tweaking and turnover in the Cleveland Browns preseason roster already.
And the team announced another move Monday morning.
Cleveland signed an edge rushing linebacker, Charles Wiley.
Wiley is technically a rookie after spending all of 2022 on the Ravens and Giants' practice squads.
He was also on the roster of the XFL's Houston Roughnecks.
The #Browns are signing OLB Charles Wiley, per source. Wiley spent time with the #Ravens and #Giants last season.

— Tom Pelissero (@TomPelissero) August 7, 2023
He played 2 seasons at the University of Texas-San Antonio after 3 seasons at Mississippi.
As a fifth-year senior, he started 14 games and contributed 36 tackles and 3.5 sacks.
Nine of his tackles were tackles-for-a-loss, and he tacked on 5 QB pressures and recovered 2 fumbles.
Baltimore signed the 6'5″ 251-pounder as a UDFA after the 2022 NFL Draft.
In a corresponding move, Cleveland waived wide receiver Ra'shaun Henry.
What it Means For The Browns 
Wiley projects to be little more than a camp body as the team starts to prepare for their next preseason game.
Cleveland practiced yesterday without Alex Wright and Isaiah Thomas.
Signing Wiley might indicate they expect to be without one or both for some time.
Andrew Berry has been busy since the Hall of Fame Game.
Henry is the 6th person waived or released with an injury designation since Friday.
The only QB Charles Wiley won't destroy is @corral_matt REAL TALK 😳🤫 pic.twitter.com/KFx7ZpMRhf

— OMSP (@OleMissVideo) September 8, 2019
Tight end Miller Forristall was re-signed by Berry last week, possibly in response to Harrison Bryant's injury.
Cleveland also added a pair of linebackers, including the edge-rushing Wiley, a WR, CB, and offensive tackle.
But none of the signings or releases seems likely to impact the Browns' final roster.
In other news, Kareem Hunt visits the New Orleans Saints today and John Johnson III signed with the Rams.
Hunt could land a temporary starting role during  Alvin Kamara's 3-game suspension.