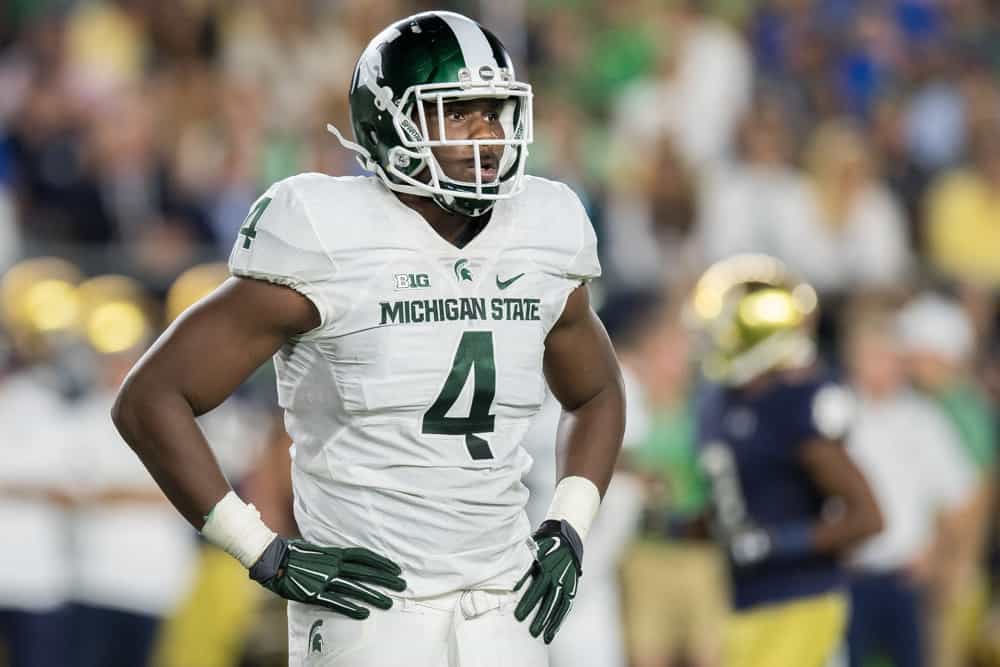 Andrew Berry added 5 undrafted free agents with something to prove to the Cleveland Browns roster.
Each of them had substandard final seasons because of Covid or injury that might have cost them in the draft.
But none of the UDFAs has as much to prove as the Browns' latest free-agent signing, Malik McDowell.
As reported by @MySportsUpdate
Former #Seahawks 2nd Rd pick Malik McDowell has signed a 1-yr deal with the Cleveland #Browns

He has not played since 2017, the same year he was drafted. After all he's been through, he gets a second chance. Something to watch, at the least 👀 pic.twitter.com/j8RoGuGYjF

— MR Sports (@MRsports604) May 3, 2021
McDowell was a 2017 second-round (35th overall) draft pick of the Seattle Seahawks.
Unfortunately, a serious ATV accident just before training camp left McDowell with brain and eye injuries.
While he was on the Non-Football Injury reserve, McDowell had a series of run-ins with the law.
Alcohol played a role in those events, including a DUI in September of 2017 and a December disorderly persons charge.
In 2019, McDowell got into a scuffle with police, who charged him with operating a vehicle under the influence, along with resisting arrest and assault.
Browns signed ex-Seahawk DT Malik McDowell. Because of an ATV accident, injuries, arrests, suspension and 11-month prison term, he has not played since drafted in the 2d round in 2017. He's 24.

— Cleveland Browns (@brownsupdaterig) May 3, 2021
Later that year, police found him in possession of a stolen vehicle and added receiving and concealing charges.
McDowell pled guilty to all the 2019 charges and was handed an 11-month sentence.
But the judge also mandated McDowell to write 4 essays in the first 90 days about responsibility and respect.
This sometimes indicates a judge believes a defendant is more troubled than troublesome.
McDowell On The Comeback Trail 
McDowell must have reflected enough on his essay topics to impress the judge.
He was released early after serving those first three months, with several years of probation.
His agent, Drew Rosenhaus, announced doctors cleared his client for football in May of 2020.
McDowell worked out for the Miami Dolphins last October and was scheduled to attend the College Gridiron Showcase event in January.
@MSU_LEEK4 at the 2021 @CGSAllStar Free Agent Event pic.twitter.com/M223DiNlnD

— Mike Rittelmann (@MRitt9140) January 18, 2021
He weighed in at 6'6″ and 280 pounds, 15 pounds lighter than his 2017 combine weight.
That is also more than 20 pounds lighter than his last roster weight at Michigan State.
McDowell's CGS performance must have caught the eye of Andrew Berry somehow.
I just trying to change the narrative!!! Big4oe

— Malik McDowell (@MSU_LEEK4) March 20, 2021
McDowell will be 25 years old when the season starts and hasn't been in a competitive game in 4 years.
He certainly has a long row to hoe in front of him.
But Andrew Berry has made a lot of good bets in free agency and the NFL draft so far.
And the upbeat Cleveland Browns locker room might be the perfect place for McDowell to get back into the game.