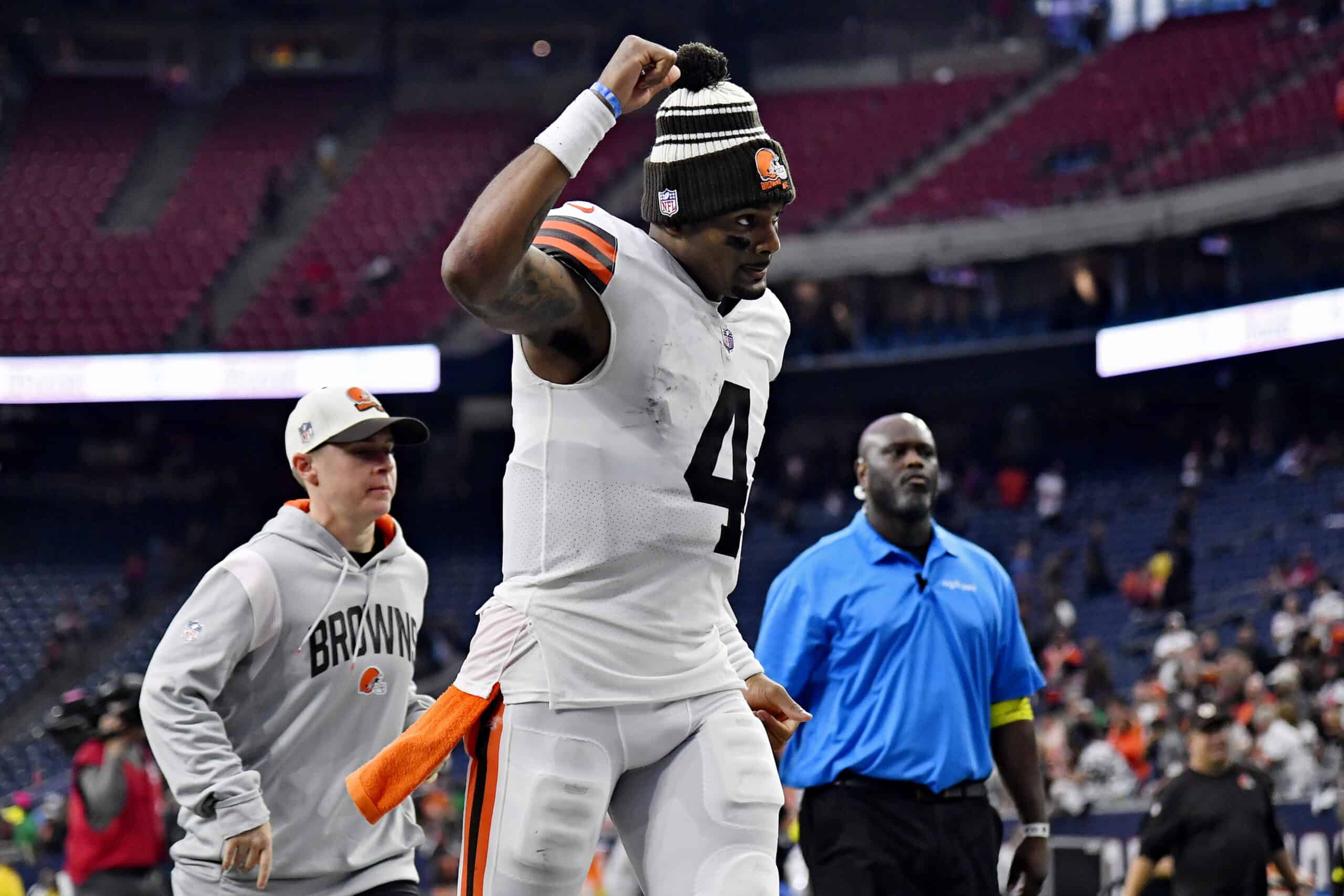 The Cleveland Browns are seeing a different Deshaun Watson than they were one year ago.
At least, that's what team owner Jimmy Haslam expressed earlier this week while talking to reporters at practice, via Fred Greetham.
#Browns Jimmy Haslam on seeing a different Deshaun Watson pic.twitter.com/vslI9vdVPz

— Fred Greetham (@FredGreetham9) July 24, 2023
Watson isn't that far removed from last year's controversy.
Although, there's no suspension looming over the start of his season this time around.
Watson's camp and the team have both praised Watson for taking the necessary steps to improve his character and to become a leader for the Browns.
For well-documented reasons, the past year and change haven't been the best stretch of time for Watson.
"I think all of us have gone through ups and downs in life, and I think, you know, you learn a lot more when you go through the downs," Haslam told reporters this week.
Those who care enough to have an opinion on it have already made one regarding Watson's legal troubles and whether he's been rightfully punished.
Nonetheless, Watson has dealt with those obstacles, self-imposed or not.
That's led to confidence from Haslam toward his quarterback and the strides he's taken to get back on the field.
Haslam believes in Watson and feels he can be the leader the team needs in the locker room.
#Browns Jimmy Haslam more on Deshaun Watson pic.twitter.com/zWbXirl0KU

— Fred Greetham (@FredGreetham9) July 24, 2023
"You can see Deshaun, who's always been a leader, and last year was an awkward scenario. Was he going to be here, was he not going to be here?" Haslam said. "This year you can see him emerging as a team leader and he's definitely one of the hardest workers on the team and we're excited."
Gaining the trust of the organization and his teammates were big questions surrounding Watson when Cleveland acquired him.
Remarks like these from the owner go a long way into seeing how Watson is earning the Browns' faith in him.