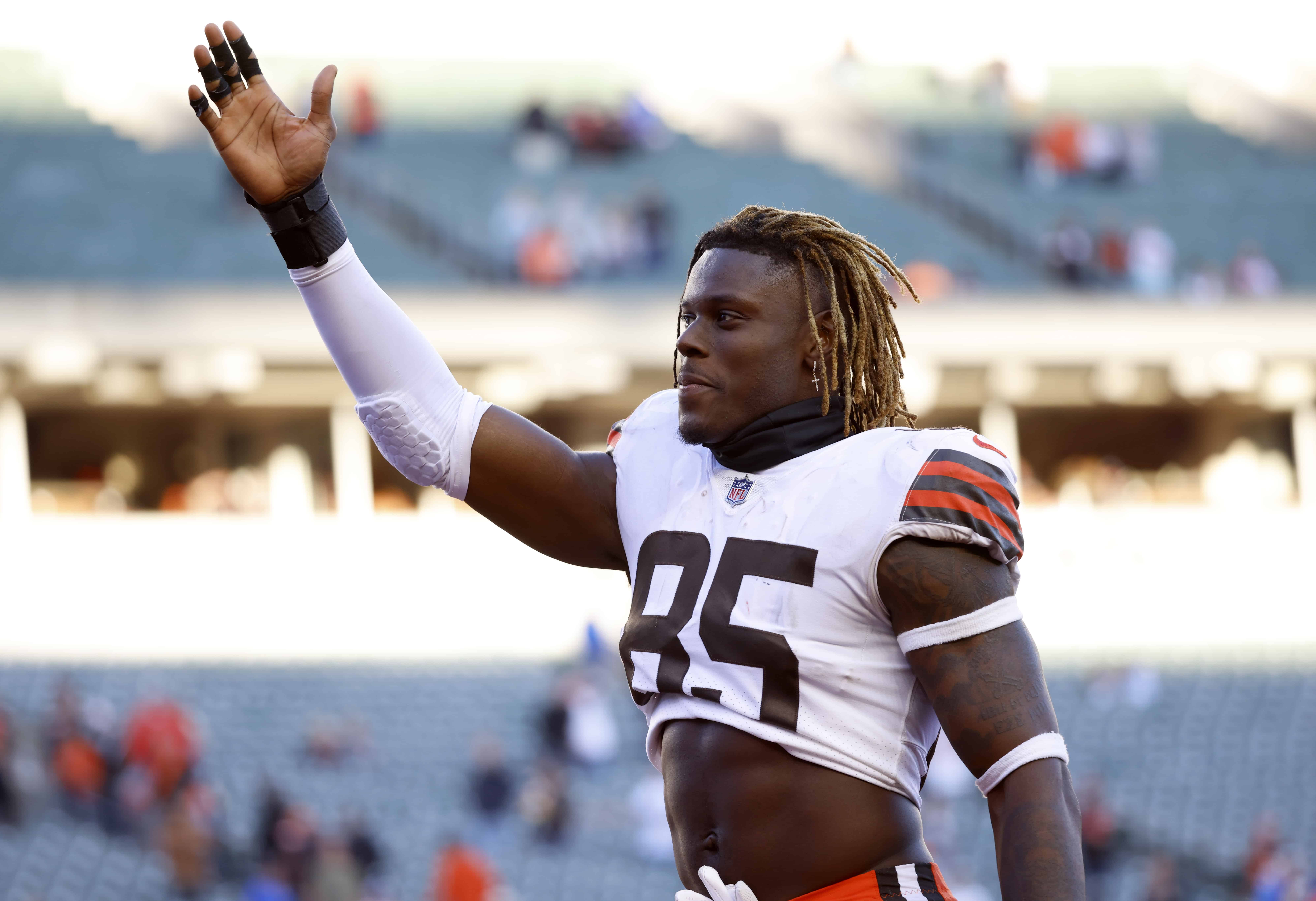 The Cleveland Browns victory over the Baltimore Ravens in Week 15 feels like ages ago with the troubling news that continues to filter out of Berea.
Amidst all of the COVID-19 new positive results, there is some good news to report.
And it could not come at a better time given the fact that tight end Austin Hooper is now on the COVID-19 list and Harrison Bryant's timeline to return from injury is yet to be determined.
David Njoku is back.
Njoku has been on the Reserve/COVID-19 list since December 7.
Browns to place TE David Njoku on reserve/COVID-19 list (via @MikeGarafolo)https://t.co/rR2O78dFrc pic.twitter.com/xdkgk317S5

— Around The NFL (@AroundTheNFL) December 7, 2021
He announced his own return on social media, and we could not be happier.
On Wednesday, Njoku Announced He's Back
Positive #Browns COVID news: TE David Njoku says he's back pic.twitter.com/vuuLXRByjc

— Daryl Ruiter (@RuiterWrongFAN) December 15, 2021
"Missed y'all too. Good to be back let's get to work."
Njoku Is Desperately Needed For The Raiders Game
It is unclear who will be on the field with Njoku.
So far, thankfully, Nick Chubb and D'Ernest Johnson have not been a part of the COVID-19 positive cluster.
Beyond that, there are more question marks than answers right now.
Njoku In 2021
Through 12 games, Njoku has 407 yards and 3 touchdowns with 27 catches.
He is averaging over 15 yards per reception.
Njoku is in his fifth year of the rookie contract.
A few weeks ago, there was reporting that contract extension negotiations between Njoku and the Browns were in the preliminary stages.
However, it is likely those are on the back burner right now as the organization attempt to contain this COVID catastrophe.
What better way and time for Njoku to have a breakout game than when this team needs him the most?
No Official Declaration From The Team Yet
There has not been an official announcement from the Browns yet regarding Njoku, but this is likely a formality.
Njoku would not make a bold announcement without the negative test results to back it up.