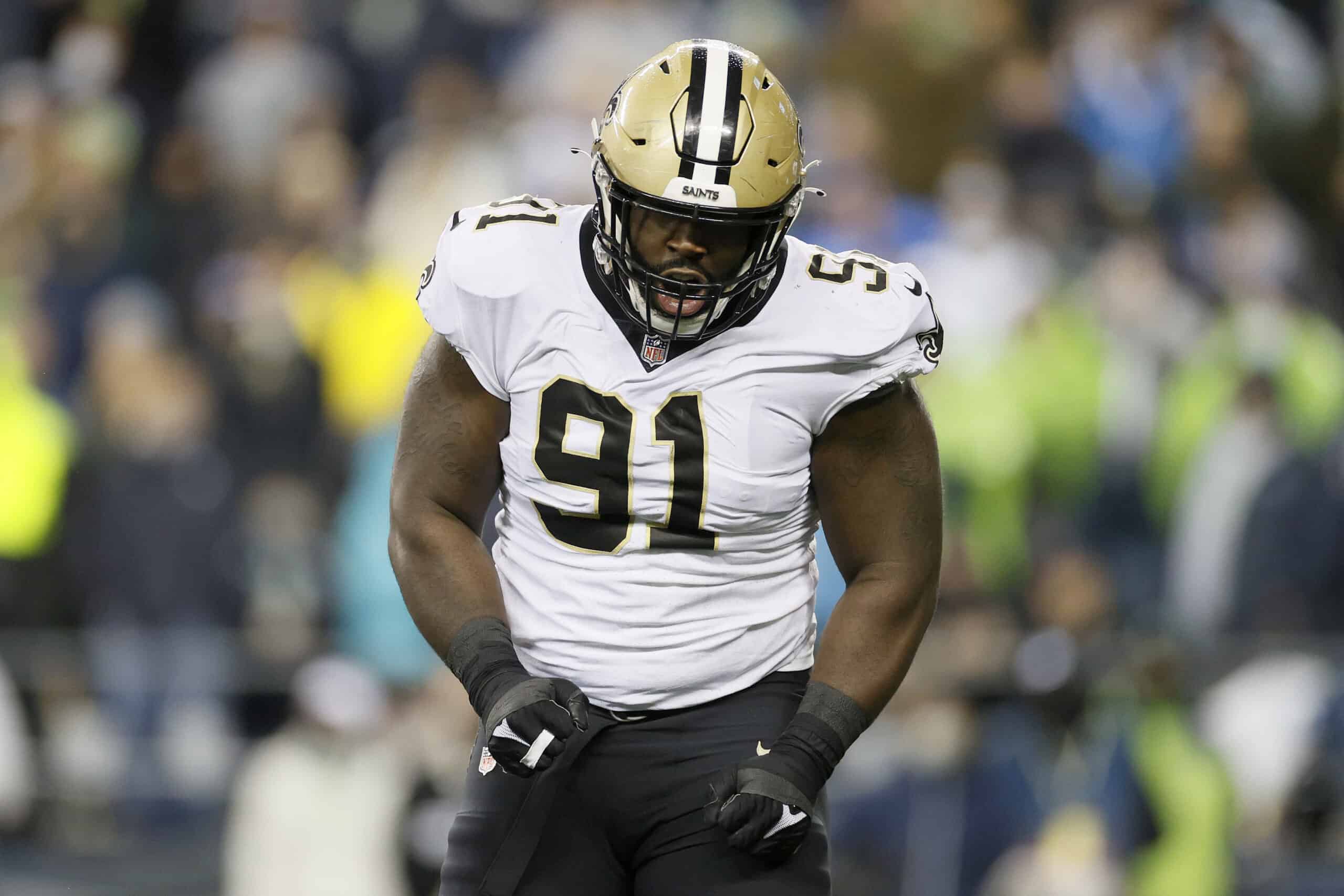 Cleveland Browns fans may reach "who the heck is that?" territory on Sunday as the team deals with a serious COVID-19 outbreak.
With defensive tackle Malik McDowell on the COVID list and likely unavailable for Saturday, Cleveland made a move to add depth to the position.
On Wednesday, the team claimed defensive tackle Josiah Bronson off waivers from the New Orleans Saints.
We've claimed DT Josiah Bronson via waivers from the Saints

— Cleveland Browns (@Browns) December 15, 2021
With seven NFL teams in advanced COVID protocol right now, practice squad additions and waiver claims will happen left and right.
More often than not, they are moves made solely for temporary roster depth.
Background on Bronson
Josiah Bronson played his collegiate ball at the University of Washington and went undrafted in this past year's NFL Draft.
Prior to Washington, Bronson played at Temple but left after a head coaching change and walked-on at Washington.
He did not see any playing time in his first season as a Huskie but earned a starting spot by the time he became a redshirt senior.
He did stay one extra season after being granted extra eligibility because of COVID.
Just trying to work on my craft🤘🏿 pic.twitter.com/T9EnulQ3jL

— Josiah Bronson (@josiah_bronson) April 23, 2016
Again, Bronson would go undrafted in the 2021 Draft before the Saints signed him in early May.
The team waived him at the end of August during final roster cuts but immediately picked him back up on the practice squad. Bronson appeared in six games for New Orleans while logging seven tackles.
They aren't eye-popping numbers, but anytime an undrafted guy cracks the field during the regular season, I'm impressed.
New Orleans signed him to the active roster just last month.
On Tuesday of this week, the Saints waived Bronson.
That's the reality of the NFL for fringe guys.
One week you have a spot and the next week you don't.
Sometimes there doesn't seem to be a reason or cause as to why they are waived.
For Bronson, it's just about picking it back up in Cleveland and continuing to try and carve a spot in the league.
Short-Lived Stay
It will likely be a short stay for Bronson in northeast Ohio.
Still, with COVID having such an impact on the Browns roster this week, there may be a chance for Bronson to touch the field Sunday.
It won't mean much to the average viewer, but that's Bronson's chance to turn a head or two and try and make a long-term home.
It may not be in Cleveland, perhaps somewhere else.
For Bronson and other fringe-roster guys in Cleveland, this week is all about opportunity.