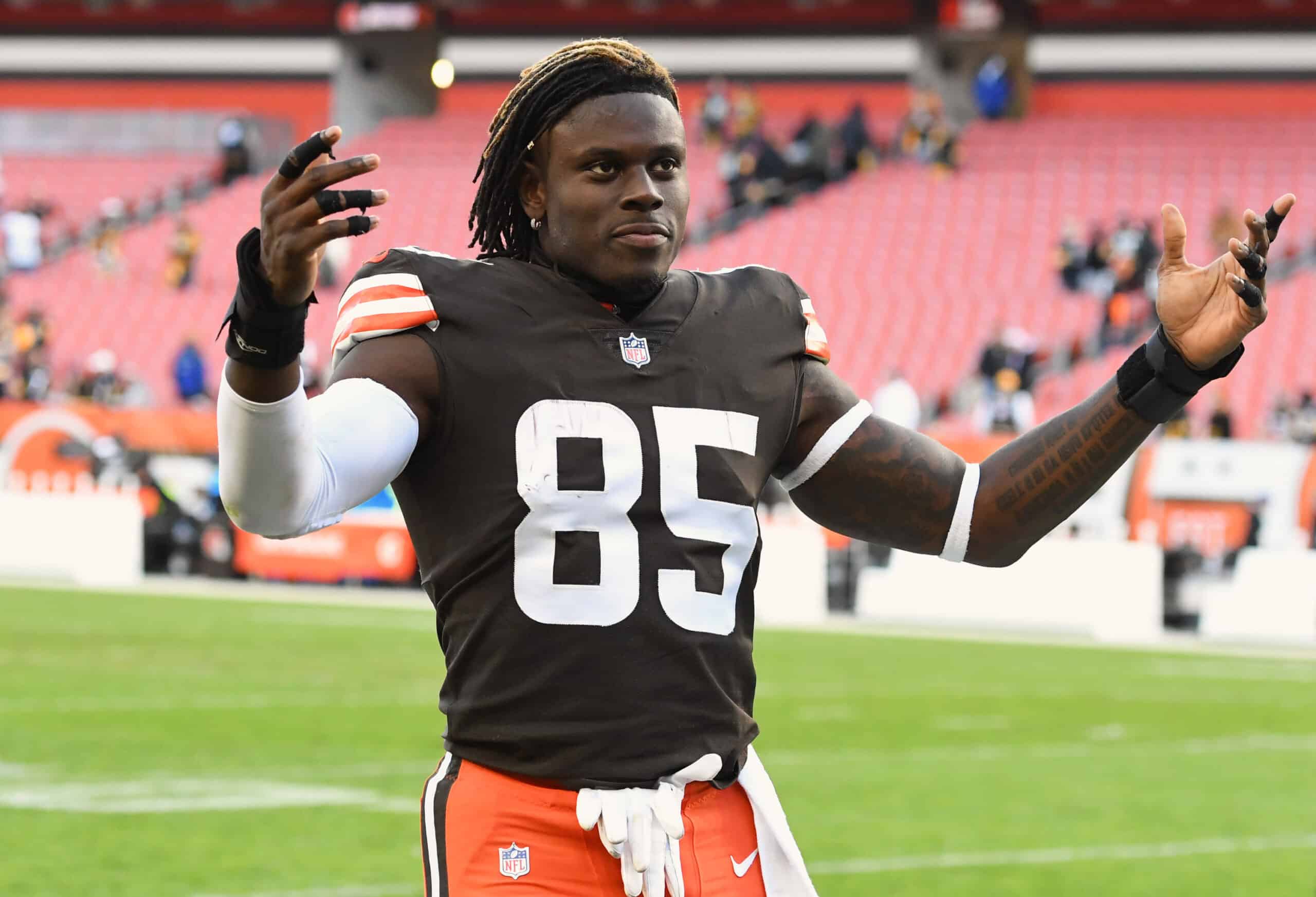 Tattoos are one of the top ways that NFL players and athletes in general use to express themselves.
Cleveland Browns tight-end, David Njoku, definitely went all out with his latest tattoo addition.
His tattoo addition is beautiful enough to make even those who don't like tattoos have to appreciate the artistry.
The tattoo covers Njoku's entire back from top to bottom and includes half a gorilla face and half of a lion face.
Njoku's tattoo was completed less than a day ago, but his Instagram feed was already covered with comments of approval from teammates and fellow athletes alike.
Jordan Poyer, Odell Beckham Jr., and Damarious Randall are just a few of the dozens of admirers.
Who Did the Tattoo? 
According to Njoku's Instagram post, the tattoo was completed in Los Angeles by Ganga Tattoo.
View this post on Instagram
Ganga Tattoo has done tattoos for some of the biggest names in sports including Lebron James and Kevin Durant.
They've also served other celebrities such as Post Malone, Travis Barker, and Drake.
Njoku joins the heavy list of athletes and celebrities that have received tattoos from Ganga Tattoo.
Njoku got the tattoo in the midst of contract discussions between him and the Browns.
Njoku is set to become a free agent this offseason unless he and the Browns can agree to a deal that keeps him in Cleveland.
Daily reminder that David Njoku has top 5 TE potential

— Mike (@MichaelHook_CLE) February 11, 2022
Whether he's a Brown or not next year, Njoku will likely have one of the coolest tattoos of whatever team he joins up with.