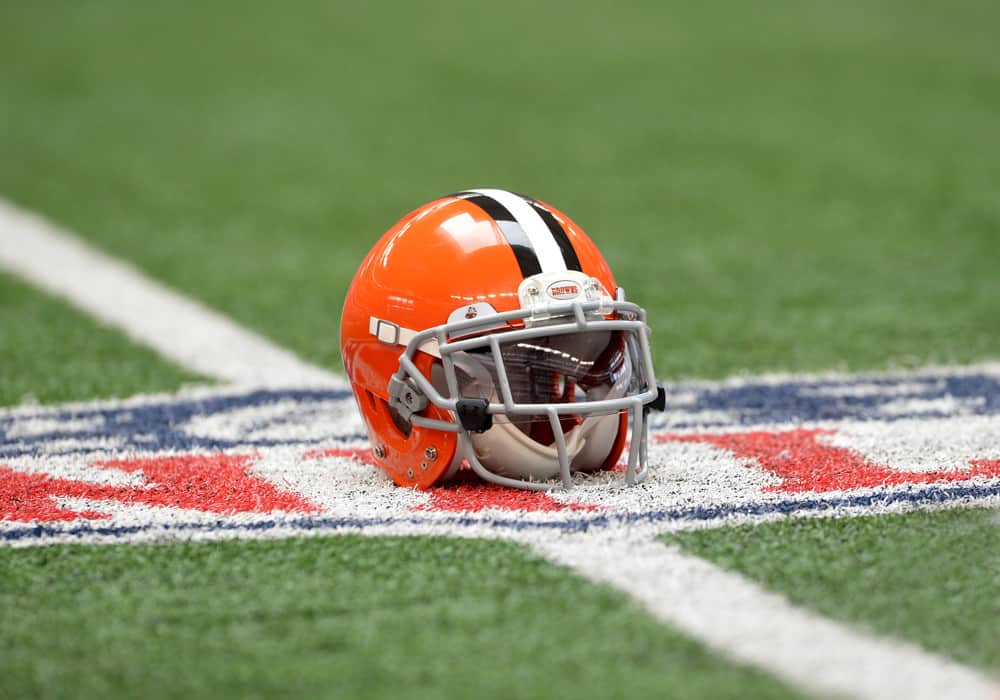 The Cleveland Browns cornerback duo of Denzel Ward and Greg Newsome II were among the defensive successes in 2021.
Both consistently played well and came up with big plays in the process.
That's why it is no surprise that Ward and Newsome rated high on a recent PFF performance measurement published by Smart Football.
High Rankings In Single Coverage 
Man-to-man coverage is one of the most challenging situations for an NFL cornerback.
Providing good and clean (penalty-free) coverage is not as easy as these players make it look.
Highest graded CBs in single coverage.. (PFF)

1. Jalen Ramsey, 90.1
2. JC Jackson, 88.2
3. Denzel Ward, 85.2
4. AJ Terrell, 78.7
5. Greg Newsome, 73.6 pic.twitter.com/nP8ZwaP1te

— Smart Football (@SmartfootbalI) February 9, 2022
Ward and Newsome ranked third and fifth respectively in the NFL in single coverage performance with ratings of 85.2 and 73.6.
Jalen Ramsey led the NFL at 90.1.
Browns Need To Extend Ward
Ward is entering his fifth season with the Browns.
Currently, he is playing out the fifth-year option of his rookie contract.
Talk of negotiating his extension has persisted for months.
Ward is an Ohio native and has expressed interest in having a long career with his hometown team.
Denzel Ward: a Clevelander through and through and he wants to stay in Cleveland with the Browns for the rest of his career. https://t.co/dXjlBSwVWe Photo: Joshua Gunter, https://t.co/a4YA4W2Cro pic.twitter.com/1cFSKnIWUh

— clevelanddotcom (@clevelanddotcom) June 15, 2021
In addition to his performance on the field, he is extremely active in the community and was the Browns winner of the 2021 Walter Payton Man of the Year award.
Newsome Perfomed Well In His Rookie Year
Greg Newsome was the Browns' first-round draft pick in 2021.
He lived up to the hype that comes with being a first-round player.
I'm super excited to see the growth by Greg Newsome II! After the game where he shut down Ja'Marr Chase I knew he was special! This man is going to be fun to watch! Keep that tape rolling! 🎬🎥#browns

— Believeland • CLE 'TILL I DIE (@guild_brody) February 6, 2022
Now that he has experience and has developed a reputation for his work ethic, Newsome aims to become a more vocal leader in his second season.
"You can't become a leader until you show guys how you lead yourself and how you attack every single day. I think I've proven to my teammates that I'm going to come in here and work."
Expect both Denzel Ward and Greg Newsome II to continue to be pivotal players in the Browns defense in 2022 and hopefully beyond.