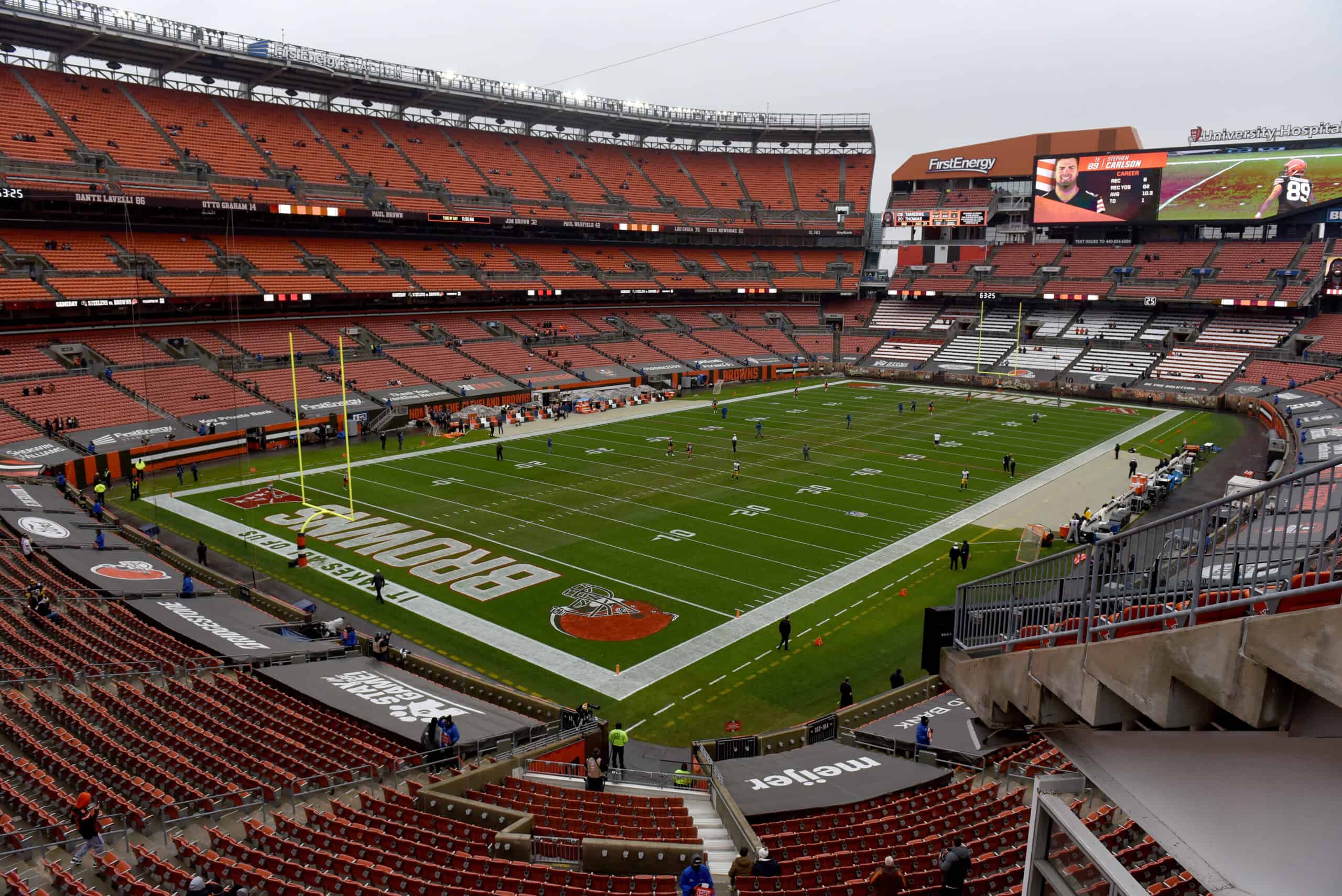 As we enter Week 6, players are bound to have nagging aches and pains.
With no bye week in sight for the Cleveland Browns until Week 13, the only thing the team can do is limit players in practice.
That is the case for most of the 17 players who appear on the Thursday injury report.
RBs Nick Chubb (calf) and Kareem Hunt (wrist, knee) both did not practice again Thursday. Kyler Murray limited again with a right shoulder injury #Browns pic.twitter.com/hTz7AoWMl9

— Jake Trotter (@Jake_Trotter) October 14, 2021
Who Did Not Practice
Neither running back practiced on Wednesday or Thursday.
Nick Chubb is dealing with a calf injury, and Kareem Hunt has wrist and knee injuries.
INJURY REPORT: @Browns RB Nick Chubb (calf) not present in the early portion of Thursday's practice. Kareem Hunt (wrist / knee) working off to the side

— The Fantasy Source 🔮🏈 (@FantasySource_) October 14, 2021
The offensive line continues to hobble along.
Tackles Jedrick Wills (ankle) and Jack Conklin (knee) did not practice Wednesday or Thursday either.
Center J.C. Tretter has a knee injury that prevented him from practice either day.
Cornerback Malcolm Smith was held out of practice on Wednesday and Thursday because of an abdominal problem.
Who Did Practice
The good news in this rather crowded report is on the defensive side of the ball.
Takk McKinley, Jadeveon Clowney, and Myles Garrett practiced on a limited basis on Thursday.
McKinley and Garrett are dealing with knee and ankle injuries while Clowney has knee and elbow injuries.
In other good news, cornerback Greg Newsome II who has missed two games with a calf injury has been back at practice on a limited basis this week.
#Browns rookie CB Greg Newsome II unsure if he'll play Sunday. Denzel Ward confident he'll be out there.

— Tom Withers (@twithersAP) October 14, 2021
While his availability is to be determined, Denzel Ward who is dealing with a neck issue has practiced and believes he will play on Sunday.
Greedy Williams, maximizing his opportunity to play in Newsome's absence, has been limited also with shoulder and knee injuries.
Too Early In The Week To Draw Conclusions
We cannot glean much from this because it is only Thursday.
The Browns are eagerly awaiting the return of wide receiver Jarvis Landry who is still technically on IR but returned to practice on Wednesday.
INJURY REPORT: @Browns WR Jarvis Landry (knee) returns to practice Wednesday

— The Fantasy Source 🔮🏈 (@FantasySource_) October 13, 2021
It is too early to know if he will be activated before Sunday's game or the statuses of other players.