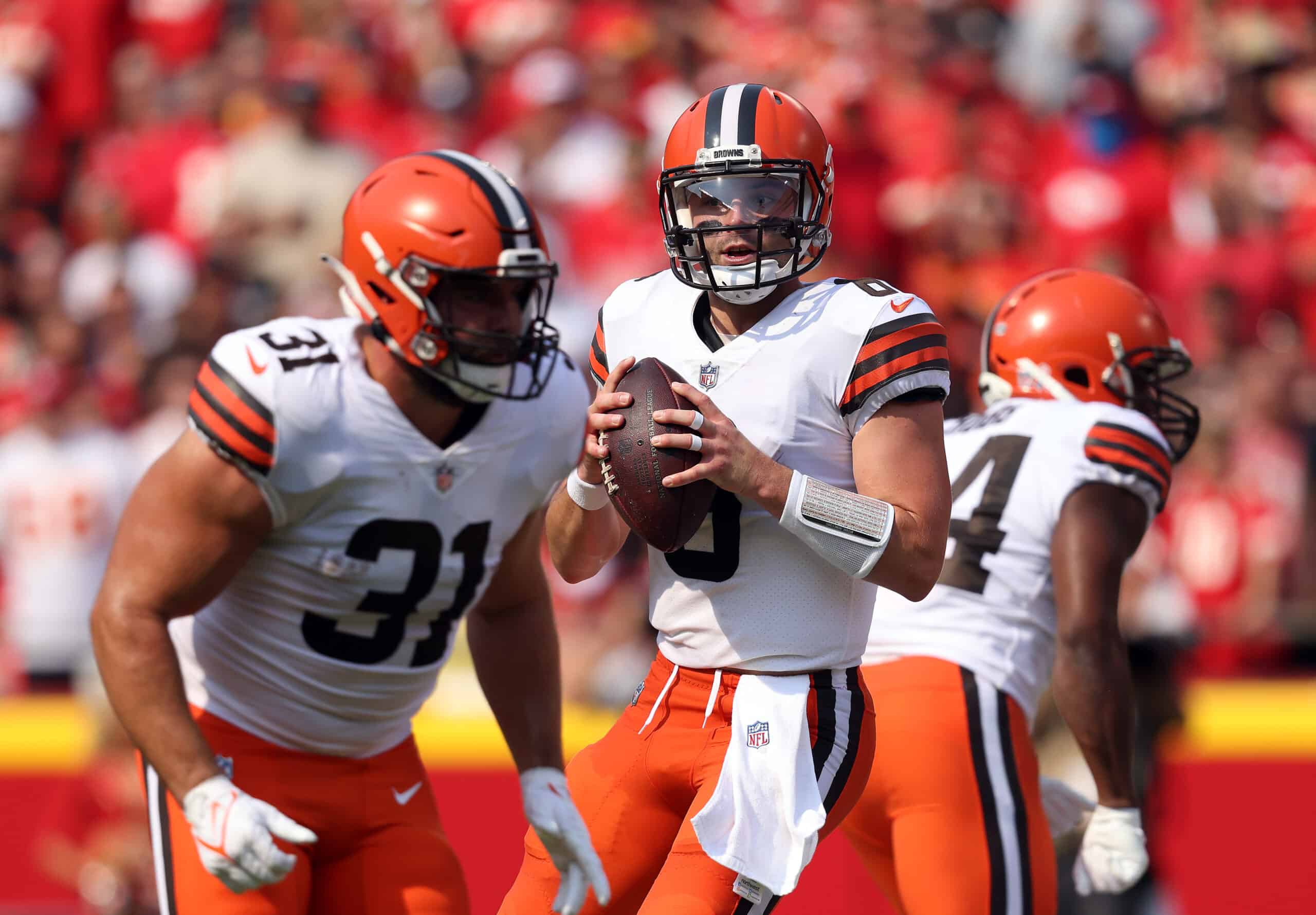 CBS's broadcast of the 4:25 PM game on Sunday, September 12 between the Cleveland Browns and the Kansas City Chiefs had huge viewership.
Clearly, it was viewed as must see television by football fans.
This is reflected in the ratings compared to other Sunday telecasts.
Info from CBS Sports on #Browns and #Chiefs pic.twitter.com/0eBetPeDvN

— Nate Ulrich (@ByNateUlrich) September 14, 2021
Ratings For Browns Vs. Chiefs
Over 19 million people watched the Browns vs. Chiefs game.
That ranks it as the second most watched opening game (since 1998) falling on a Sunday.
Ratings For All NFL Games
Viewership, in general, was up over last season when an average of 16.3 million people watched Sunday opening day games.
In 2021, average viewership was 17.4 million.
The ratings winner of Week 1 actually happened on Thursday night with Dallas Cowboys and Tampa Bay Buccaneers game.
26.4 million people watched that game up from last year's Thursday night opener's viewership of 22.8 million.
Cowboys vs. Buccaneers registered a Total Audience Delivery average of approximately 26 million viewers across NBC TV, Peacock, NBC Sports Digital, NFL Digital platforms, based on preliminary data. It's the largest NFL Kickoff Game audience since Steelers vs. Patriots in 2015

— Jon Machota (@jonmachota) September 10, 2021
Ironically, Tom Brady was also involved in the opening game with the highest television ratings.
That happened on Thursday, September 10, 2015 between the Pittsburgh Steelers and the New England Patriots.
27.4 million viewers watched that game.
What Does It Mean In General?
Fans are excited for a new NFL season.
2020 was an odd year in so many ways.
A nationwide pandemic, a presidential election, and games played in empty stadiums soured enthusiasm.
The teams who met in the Super Bowl were among those most viewed in their Week 1 games.
This is not a surprise; Patrick Mahomes has a huge fan base.
Everyone knows that Tom Brady's fan base is bigger than ever and stretches from New England to Florida now.
The Dallas Cowboys, once viewed as "America's Team," has a major television following.
And the up and coming Cleveland Browns, also called "America's Team" by media personality Jim Rome, have a passionate and loyal fan base that sticks by its team through the worst and best of times.
What Does It Mean For The Browns?
Because of the team's performance last season, there will be more games seen nationwide.
The Browns will be business as usual preparing each week, but Browns fans not located in the Cleveland area will be treated to easier access to seeing their team.