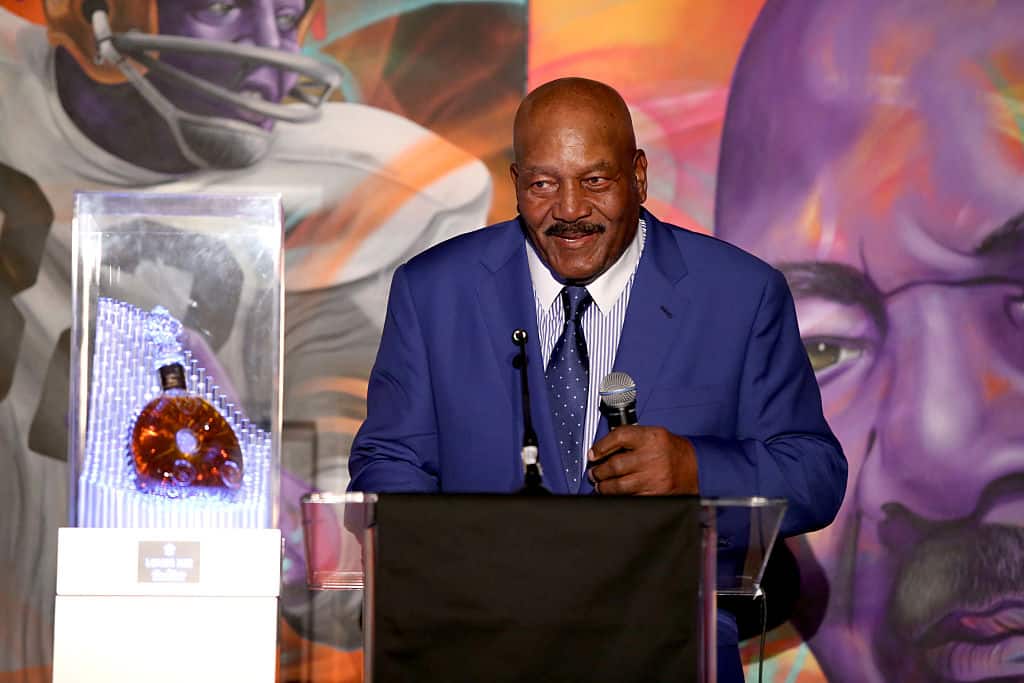 The Cleveland Browns — and the NFL as a whole — lost a true legend.
Pro Football Hall of Famer Jim Brown passed away in March, and — as expected — his team is bound to give him a much-deserved tribute.
A picture shared on Instagram by Austin Love (via Brad Stainbrook) shows that the franchise has placed a No. 32 patch on the field by the sidelines, and it also includes the legendary running back's signature.
A new addition to Cleveland #Browns Stadium: a Jim Brown 32 patch on the sideline.
(📸Via AustinLoveTV/IG) pic.twitter.com/ikA3m6pCwO

— Brad Stainbrook (@StainbrookNFL) September 7, 2023
Brown was selected as an All-Pro in all but one of his seasons and made it to the Pro Bowl in each and every single one of his nine years in the league.
He amassed 12,312 rushing yards in his career, which is obviously a franchise best.
Also, Brown eclipsed the 1,500-yard plateau three times in his career, not to mention he was the NFL's leading rusher in eight out of nine seasons.
He ranks 11th in league history in all-time rushing yards, and that's despite having a rather short career.
Notably, Browns star Nick Chubb could pass Leroy Kelly and Mike Pruitt — the franchise's second and third-leading rushers — this season, as he currently has 6,341 career yards, but he's still a ways away from catching the legendary Jim Brown.
Not many players have been as impactful as Brown was during his playing days, and with running backs being more disposable as the years go by, not many will.
Props to the team for honoring the single greatest player in franchise history, and hopefully, it'll also inspire the players to be at their best this season.