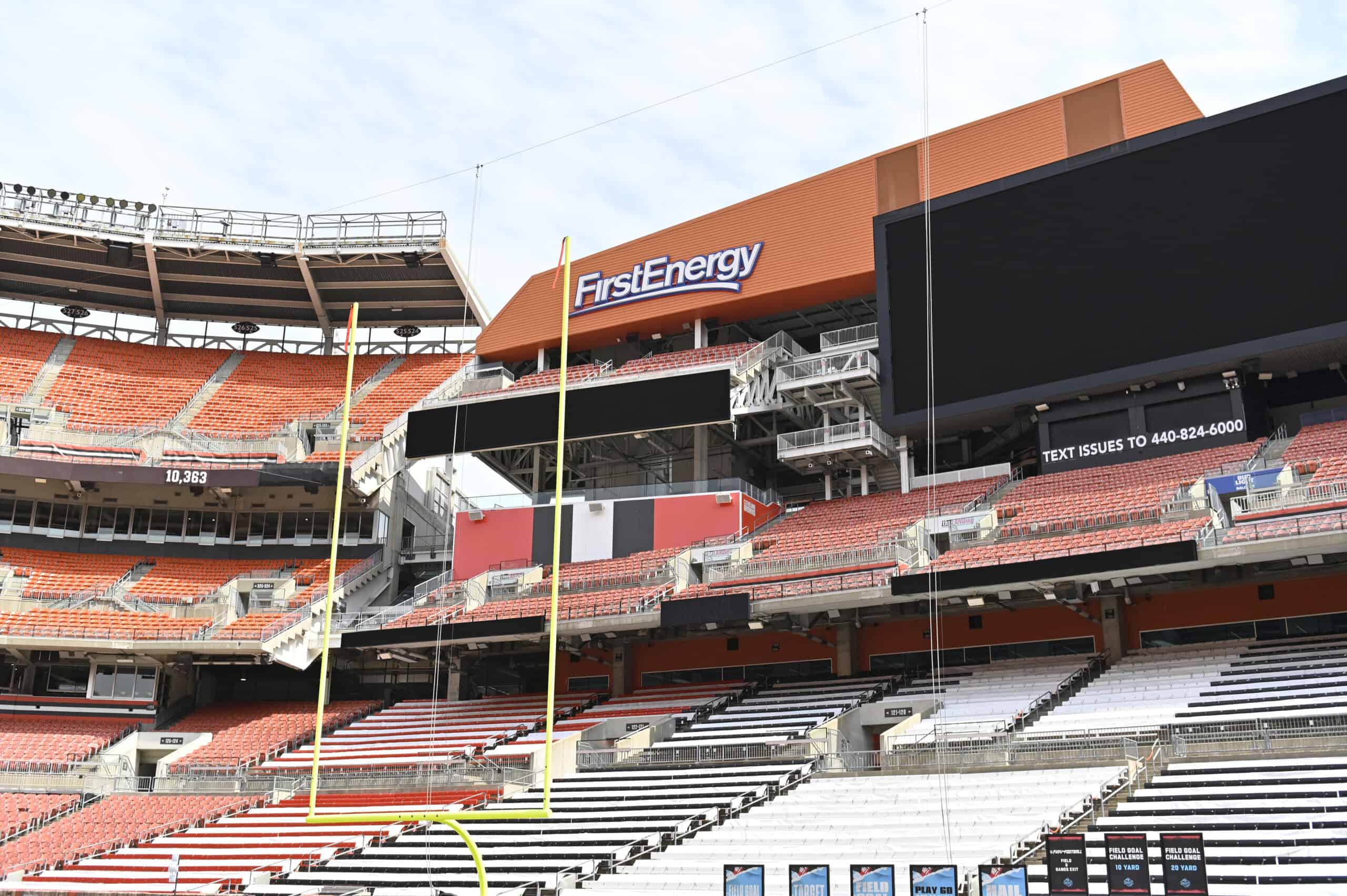 John B Wooten recently retired as director of the Fritz Pollard Alliance, a group promoting equity and diversity in sports.
To recognize the former Cleveland Browns guard's contributions, the FPA named an award for team diversity after him.
So maybe it was appropriate that the Browns are the first recipient of the John B Wooten Award.
We're honored to receive the @FritzPollard03 Alliance's inaugural John B. Wooten Award, given to NFL teams that embody workplace diversity, equity and inclusion

— Cleveland Browns (@Browns) February 10, 2022
General manager Andrew Berry released a statement after the Super Bowl Week ceremony, saying in part,
"It is a tremendous honor for the Browns to be the inaugural recipient of the John B. Wooten Award. Diversity, equity and inclusion are priorities for us. We believe success in the NFL comes from good people and good people come from all walks of life. We look forward to continuing the work."
Officially, the award is for an NFL team that best displays efforts toward diversity, equity, and inclusion.
FPA surprises John Wooten, one of the so-called "Messenger Guards" under innovative head coach Paul Brown, by naming an annual award after him.

— Jason Reid (@JReidESPN) February 10, 2022
Cleveland employs several people of color and women in key front office and coaching roles.
The Haslam Sports Group also funds a diversity and opportunity fellowship program.
Diversity Is Evident In The Browns Organization
Andrew Berry is one of 7 African American general managers in the NFL.
Minnesota's Kwesi Adofo-Mensah, who was previously Cleveland's vice president of football operations, is another.
Vice-President of Player Personnel, Glenn Cook, also received interest during recent GM searches.
On the field, Joe Woods coordinates Kevin Stefanski's defense.
Seeing Kwesi Adofo-Mensah and Glenn Cook get multiple GM interviews is a ringing endorsement of the waves Andrew Berry and his staff have made in just 2 years.

The youngest GM in the league is quickly turning the Browns front office into a household name teams want a piece of. pic.twitter.com/0xyXTrXeWN

— Nick Karns (@karnsies817) January 21, 2022
Callie Brownson is one of a handful of women on NFL coaching staffs.
And Stefanski tapped Brownson as the first woman to coach a position group in a game last year.
These are some of the more visible coaches and executives among an even more diverse staff.
The Fritz Pollard Alliance also cited the Browns for front office diversity in 2014.
John B Wooten: Cleveland Browns Legend
Fans who attend games at FirstEnergy Stadium should recognize John B Wooten's name.
It is among those displayed
in the Cleveland Browns' Ring of Honor.
Wooten was a 5th-round draft pick in 1959 and occupied the left guard position for 9 seasons.
He helped paved the way for 6 of Jim Brown's rushing titles and 3 of Cleveland's NFL championships.
John B. Wooten is a former American football guard who played 9 professional seasons in the National Football League 4 the Cleveland Browns & Washington Redskins. Wooten played college football at the University of Colorado and was drafted in the fifth round of the 1959 NFL Draft pic.twitter.com/wfKkZSJ6d0

— Wicked Wisdom (@WickedWisdom7) October 27, 2019
In 1979, Cleveland included Wooten in its All-Time All-Star Team, and he is part of the team's Legends program.
Despite their early inclusion of Black players, all was not perfect in Cleveland or the NFL back then.
Wooten demanded a trade from the Browns when he was excluded from an all-white players' golf tourney in 1969.
He played one more season for Washington before embarking on an even more-impressive NFL career.
John B Wooten: Legend Off the Field
Wooten spent a couple of years working as a sports agent before the Dallas Cowboys hired him as a scout.
He quickly established himself as a top player evaluator and executive.
Dallas made him their Director of Pro Personnel in 1980, and Wooten held that job for 12 years.
He went on to senior personnel roles with the Eagles and Ravens before taking a teaching role in a sports executive training school.
Congrats to SMWW FB Instructor John Wooten for his induction into the Cleveland Browns Ring of Honor!

— SMWW 🌎 (@SMWW) November 17, 2010
Wooten served on Cleveland's city planning commission and the board of directors of Big Brothers of Cleveland.
He played college ball at Colorado and is a member of the Colorado Hall of Fame and the College Football Hall of Fame.
Wooten is married with 5 children, 5 grandchildren, and a great-grandchild to enjoy retirement with.