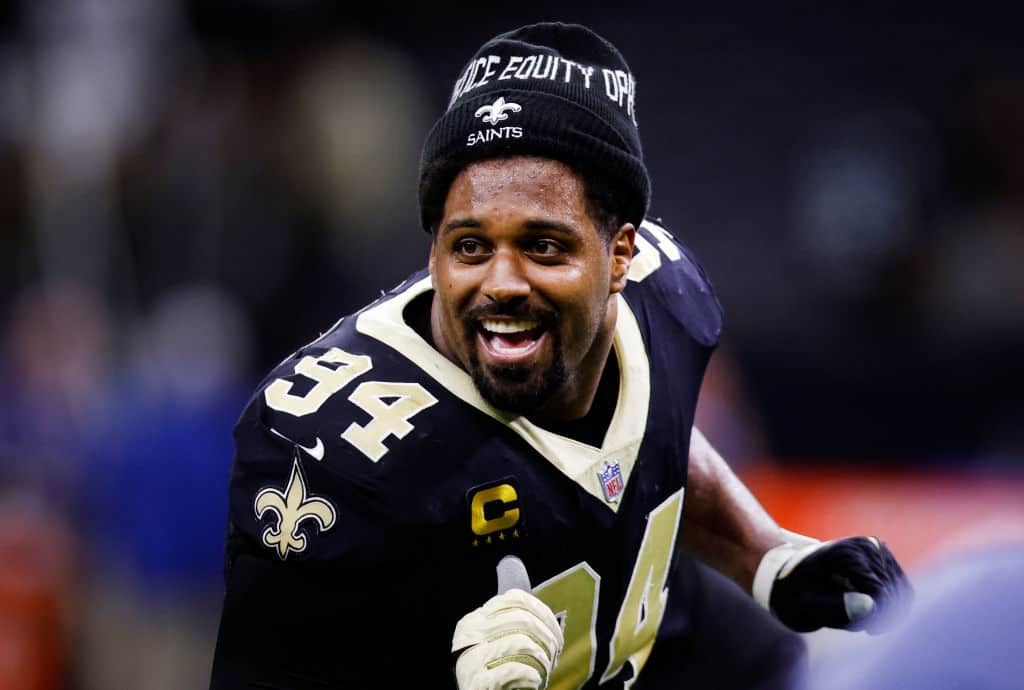 We already have a pretty good idea of which defensive end has no intention of joining the Cleveland Browns anytime soon.
Cameron Jordan, defensive end for the New Orleans Saints, is technically under contract with the Saints until 2024, but he didn't hide his contempt when a fan asked on Twitter if he would be coming to Cleveland at some point in the future.
His opinion appears to be based on Jordan's recent visit to Cleveland on Christmas Eve when the Saints defeated the Browns.
What Jordan Said
"After playing there two games ago…it affirmed my previous notions…No amount of money could get me there"
After playing there two games ago… it affirmed my previous notions… No amount of money could get me there 🤢🤢🤢 https://t.co/hLArnZbirm

— cameron jordan (@camjordan94) January 6, 2023
In the event Jordan left any doubt about his feelings, he added three nauseated face emojis at the end of the post.
Jordan is 33 years old, and the Saints could potentially release him or trade him.
His contract, originally set to expire in 2024, was restructured in 2022 adding two void years.
According to NFLPA records, the Saints added two void years to Cam Jordan's contract with his restructure. Base salary for 2022 dropped from $13.6 million to $1.12 million

— Katherine Terrell (@Kat_Terrell) March 12, 2022
Clowney's Comments Did Not Help
Jordan may have already formed his opinion, but Jadeveon Clowney's recent deluge of comments about the Browns did not help the cause.
#Browns Jadeveon Clowney tells clevelanddotcom: '95% sure I won't be back; I need to be around somebody that believes in me' https://t.co/vs712ECEIa

— Mary Kay Cabot (@MaryKayCabot) January 5, 2023
In recent years, the Browns have been able to attract young talented players who actually want to play in Cleveland.
As we all know, that was not always the case.
Let's hope Jordan's and Clowney's comments do not deter top-tier players from coming to Cleveland.
Both players could have uncertain futures in 2023, but it is safe to say Cleveland is not going to be their destination of choice.