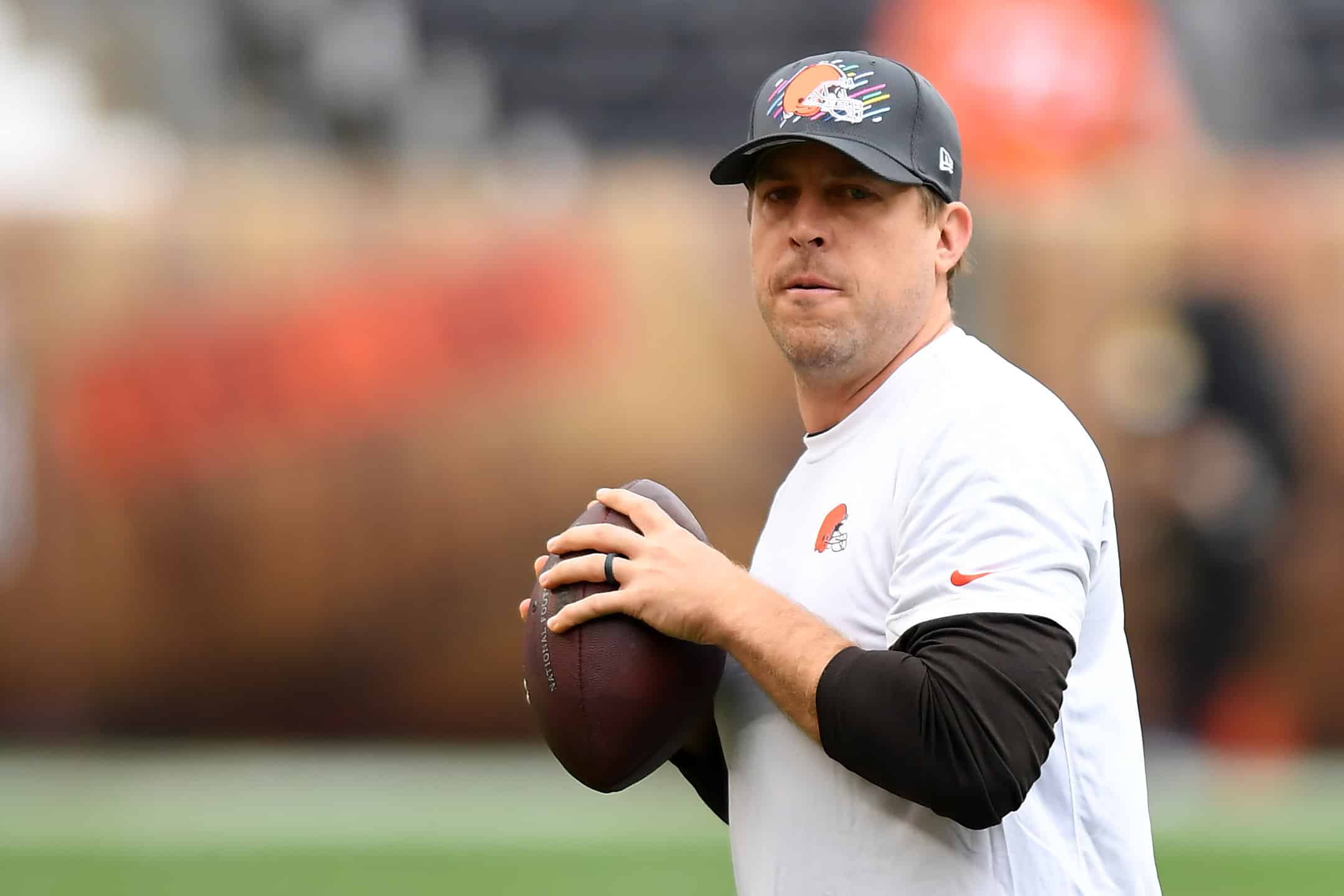 The Cleveland Browns have already been eliminated from the postseason heading into Week 18.
While their opponents, the Cincinnati Bengals have clinched a playoff spot already.
That being said, they will rest quarterback Joe Burrow and starting running back Joe Mixon.
It certainly seems on paper this won't be too competitive of a matchup.
The Browns will also be without starting quarterback Baker Mayfield who elected to undergo surgery.
That means, veteran backup Case Keenum will start, but believes this game means much more than it looks at first glance.
Keenum Wants To Win
The 33-year-old quarterback will receive the start under center with Mayfield sidelined.
He has made a handful of appearances this season, but this will be his second start of the season.
Keenum started during the Week 7 victory over the Denver Broncos.
He completed 21-of-33 passing attempts for 199 yards and one touchdown in the 17-14 victory.
Although, the veteran quarterback isn't satisfied with only one victory this season.
Keenum mentioned that this team has a lot of pride and a lot to play for during Sunday's matchup with the Bengals.
#Browns Case Keenum said they're still ready to go out there and win: "'What are we playing for?'…isn't even in our vocabulary."

"You have guys in this locker room, we've been dreaming about playing in the NFL since we were kids…we have a lot of pride and a lot to play for."

— Camryn Justice (@camijustice) January 5, 2022
The Browns are already eliminated from playoff contention, which means they could give their younger players more looks on Sunday.
That being said, Keenum is right about this game having some significance.
It's a chance for younger players or borderline roster players to make an impact and possibly impress the organization.
A Look Into 2022
Well, Sunday's game marks the end of the Browns 2021 campaign as they won't be playing in the postseason.
Obviously, the biggest concern is the injury to quarterback Baker Mayfield.
Hopefully, the surgery will help him and he'll be able to bounce back in 2022.
Although, it's uncertain if that will be on the Browns or somewhere else.
It's worth noting that the Browns do have Keenum under contract through the 2022 season.
The veteran quarterback signed a three-year deal worth $18 million with the Browns in 2020.
🚨BREAKING🚨

Browns sign QB Case Keenum to a 3-year $18 million contract. pic.twitter.com/ho46BXEqzI

— Unfinished Business (@FinishTheBiz) March 16, 2020
Keenum does have postseason experience and has shown flashes in the past.
This Week 18 matchup is a chance for Keenum to show what he can do.
Although, it's almost impossible for him to win the starting job heading into 2022.
The Browns are likely going to continue with Mayfield or bring in another high-profile quarterback.
At the end of the day, this game does mean something to some of the players in Cleveland.
It's a chance for the team to end their season on a positive note.
For many fans it's going to be frustrating to watch after this disappointing season.
Although, it's not over yet, so maybe the Browns can give the fans a little hope heading into next season.