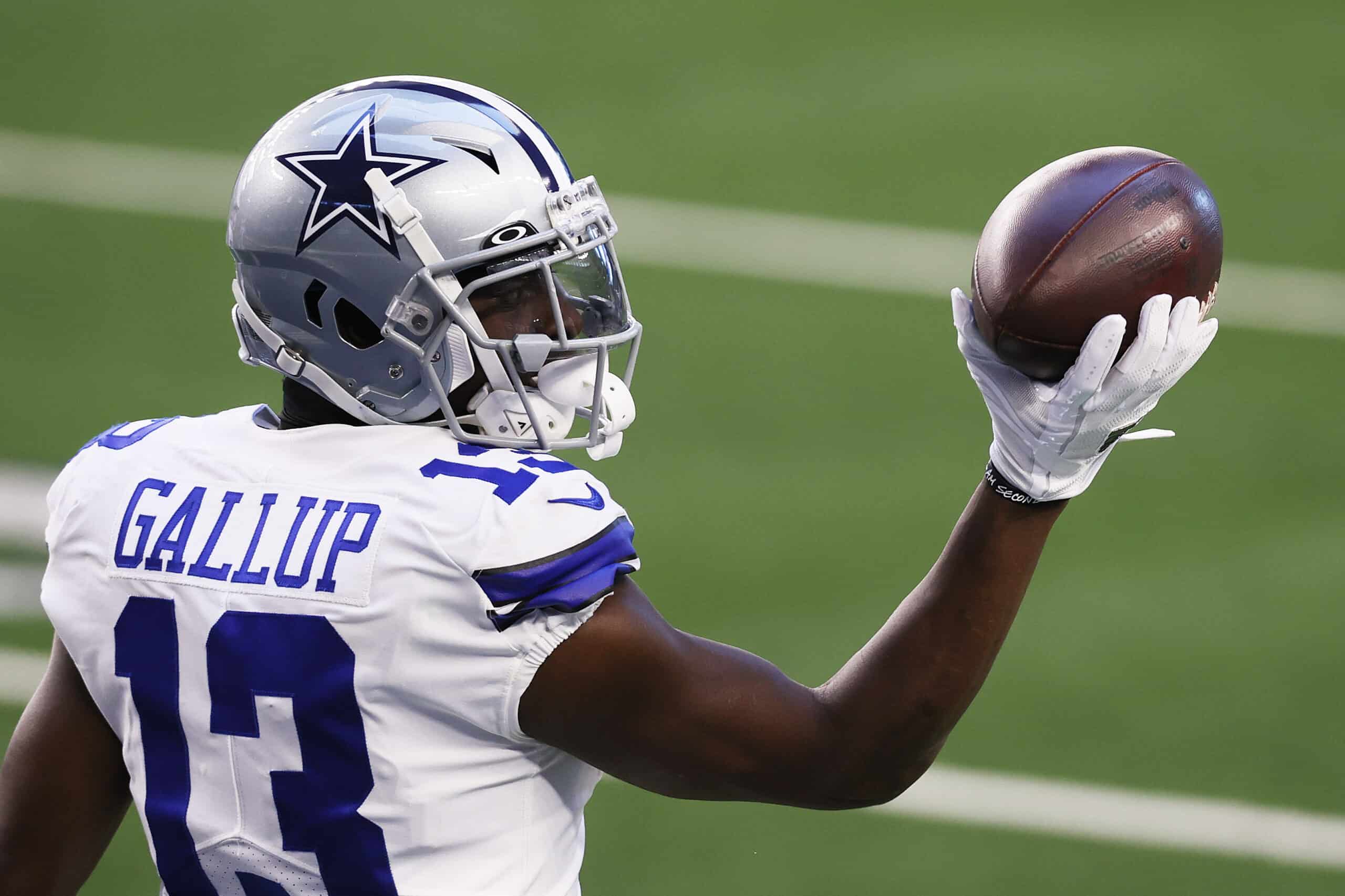 NFL analysts and writers are running out of time to speculate about free-agent landing spots and NFL draft plans.
Andrew Berry and the Cleveland Browns will be among the teams jumping into the pool soon.
In fact, Berry already took a big name out of the tight-end conversation by franchise tagging David Njoku.
But here is one more Cleveland Browns prediction that CBS Sports' Cody Benjamin thinks could happen.
Projecting contracts and landing spots for 25 big-name NFL free agents: https://t.co/S2sN8mPhF2

— Cody Benjamin (@CodyJBenjamin) March 2, 2022
Benjamin thinks Michael Gallup will accept a one-year prove-it deal to be the WR-1 in Cleveland.
Gallup had the misfortune of suffering a torn ACL in his final season before free agency.
And what could go wrong for the Browns relying on a star wideout coming off an ACL?
Odell Beckham Jr. a late scratch for Browns in Week 1, Tyrann Mathieu and Frank Clark out for Chiefs https://t.co/2Y0UH6JqzY ▶️ https://t.co/qwq5GEXwQp #BetOnSports #OnlineBetting #NFL

— BetFast.com (@BetFastcom) September 12, 2021
Dallas never made Gallup their top option, but he still racked up some numbers with Dak Prescott.
Gallup averages 15 yards per reception for his career, which includes an 1100-yard effort in 2020.
He could provide Baker Mayfield a legitimate deep threat to keep defenses honest.
Why It Makes Sense… and Doesn't 
Gallup suffered his ACL injury late in the season and had surgery in February.
But he is a historically fast-healer and the Cowboys expected him to be "100% by August."
Still just 25 years old, Gallup expected a long-term deal from somebody this year.
But even he said a one-year prove-it option might work out better for him.
Dak Prescott finds rookie Michael Gallup for the TOUCHDOWN pic.twitter.com/ORJdv4fXVw

— FlurrySports (@FlurrySports) August 10, 2018
Cleveland would have to be convinced about Gallup's recovery to consider even that.
That means this rumor might not be realized until after training camp opens.
But if he looks good, Gallup provides speed and good route running.
He could be someone for Anthony Schwartz to watch as the second-year player hones his craft.
Why It Probably Won't Happen
Besides the injury concerns, which are huge, there are a couple of other issues with Gallup.
Deep receivers tend to have lower catch percentages, but Gallup's 55% is far from impressive.
Andrew Berry seems ready to save $15 million in cap space by releasing Jarvis Landry.
It seems unlikely he'd spend $10-11 million on the chance Gallup can carry the WR-1 load next year.
From our Combine coverage: The #Cowboys believe they can keep FA WRs Michael Gallup and Cedrick Wilson if they move on from Amari Cooper. pic.twitter.com/Oo8JiH9I6r

— Ian Rapoport (@RapSheet) March 4, 2022
There is a load of wide receivers in the draft and in free agency who can provide a more reliable deep threat.
And most of them cost less than Gallup would command.
On top of the Browns' concerns, Dallas is rumored to want Gallup back in the fold.
Amari Cooper could be a salary-cap cut, making Gallup a priority re-signing, if the rumors are correct.