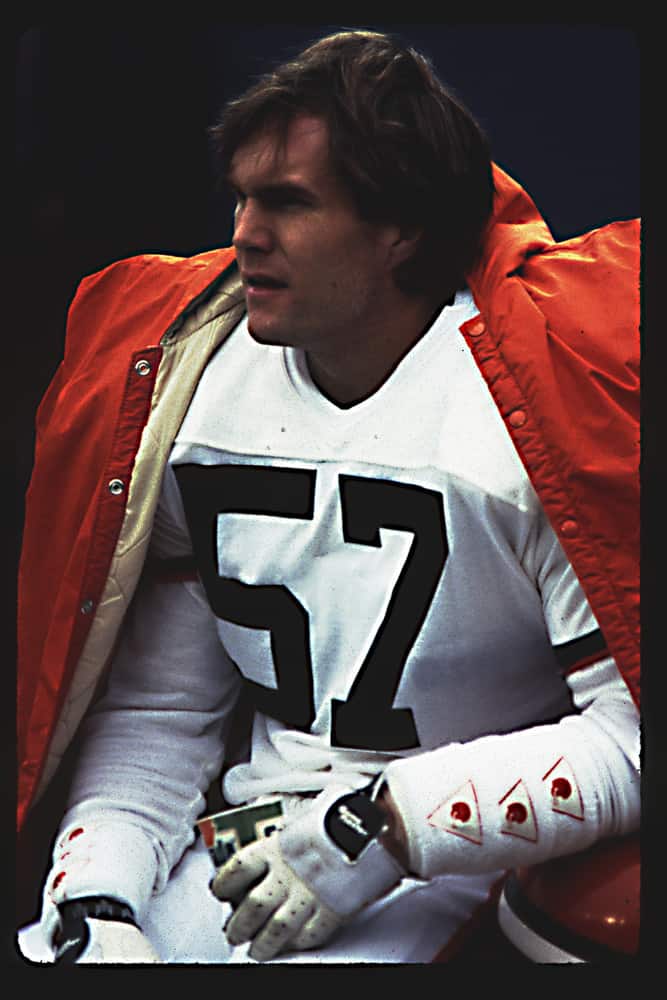 Jim Brown. Otto Graham. Lou Groza.
These are just a few of the Browns all-time greats.
No list of all-time great Browns is complete without Clay Matthews, Jr. on it.
For the sixth time overall, and the third straight year, Matthews has made the semifinal list for the Pro Football Hall of Fame in Canton, OH.
This begs the question: why isn't he in the Hall of Fame already?
Matthews Had A Great Career
Drafted in the first round, 12th overall out of USC, Matthews would become a stalwart at linebacker for the Browns.
He would go on to become a four-time Pro Bowler and a second-team All-Pro in 1984.
Known for his toughness throughout the league, he was the epitome of Cleveland as hard working with a non-stop motor.
He left it all out on the field for the Browns.
After the 1993 season, he would go on to play three more seasons for the Atlanta Falcons, but we all know he'll always be remembered as a Brown.
In those 19 years of professional football, Matthews racked up 1,595 total tackles, 69.5 sacks, 16 INTs, and 27 forced fumbles.
He truly was a force on the gridiron.
This is the official Hall of Fame campaign for #Browns legend Clay Matthews Jr! pic.twitter.com/k0uQp46UQo

— MoreForYouCleveland (@MoreForYou_CLE) November 24, 2020
There are currently 31 linebackers currently enshrined right now, with the graphic comparing four of them to Matthews.
As anyone can see, Matthews stacks up pretty well against some of the best to play the game.
Matthews, who retired after the '96 season, still sits 7th ALL TIME in tackles.
Matthews made a dent on the Browns' record books as well.
He currently still tops with 1,430 tackles and 62 sacks while a member of the team.
Outside of Super Bowls, his numbers warrant his induction.
He was a key contributor on some great Browns teams.
His career isn't something that can be ignored by the committee.
And hopefully, on Aug. 8, 2021, he'll be in Canton being inducted as the 18th Brown to join those hallowed ranks.