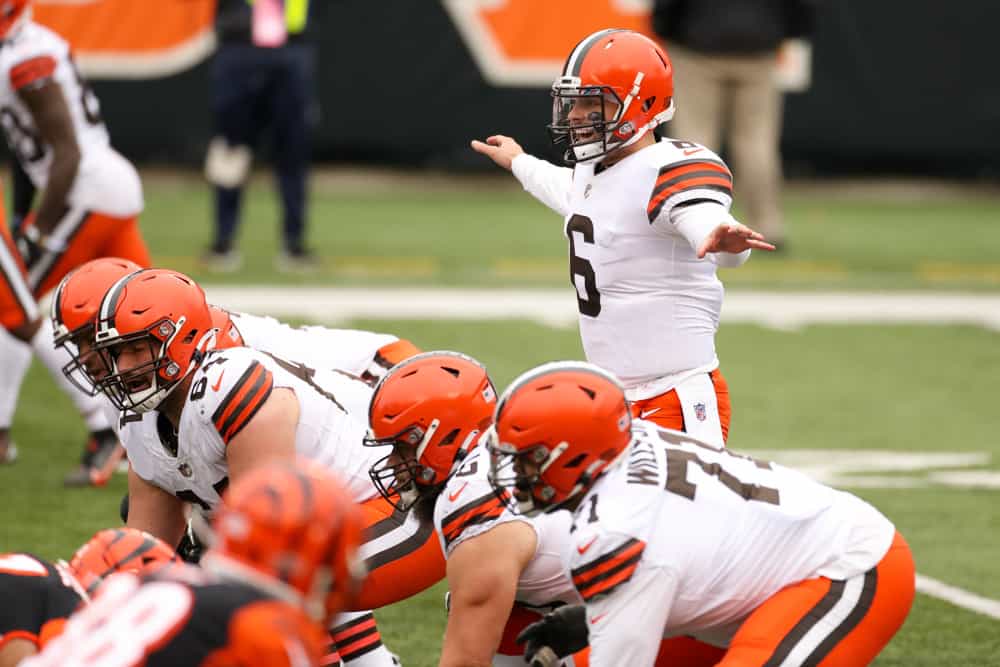 In not too surprising news, the Cleveland Browns are heavy favorites over the New York Jets in Week 16.
For the second week in a row, the Browns will travel to New York as the favorite in the matchup.
Last week, the Browns seemingly had no issues taking care of the Giants.
Quarterback Baker Mayfield was lights out and earned himself Offensive Player of the Week.
Baker Mayfield: PFF's Week 15 Offensive Player of the Week 🏆 pic.twitter.com/a8buZj5h5w

— PFF (@PFF) December 22, 2020
The Jets are arguably the worst team in the NFL, but that doesn't mean it'll be an easy win.
This team is coming off their first win of the season, so who knows what could happen.
Browns vs Jets
On paper, the Browns are huge favorites coming into this matchup.
They open as 8.5-point favorites over the Jets, according to BetMGM.
That's believable considering the Jets are 1-13 on the season.
However, the Jets were able to capture their first win of the season versus the Los Angeles Rams last week.
Final. pic.twitter.com/QFrnR3ilWP

— Los Angeles Rams (@RamsNFL) December 21, 2020
Only the Jets could mess up a one-way ticket to possibly generational quarterback Trevor Lawrence.
Somehow, the Jets have finished within one score in four of their last seven games.
Possibly, this team is actually better than their record, but the Browns should be able to easily handle them.
Mayfield is red-hot with the football right now and seemingly can do no wrong.
He was thrown 10 touchdowns with one interception over his last six games.
Best of luck to the Jets secondary in attempting to stop Mayfield.
Let's goooooooooooooooo! 😤@bakermayfield | #BudLightCelly pic.twitter.com/zPiRPjqg4B

— Cleveland Browns (@Browns) December 15, 2020
The complete meltdown by the Pittsburgh Steelers has given the Browns a chance at winning the AFC North.
Cleveland is huge favorites for this matchup, but they need to continue playing hard.
The Jets pulled off a miracle win last week, so Cleveland needs to make sure it doesn't happen again.