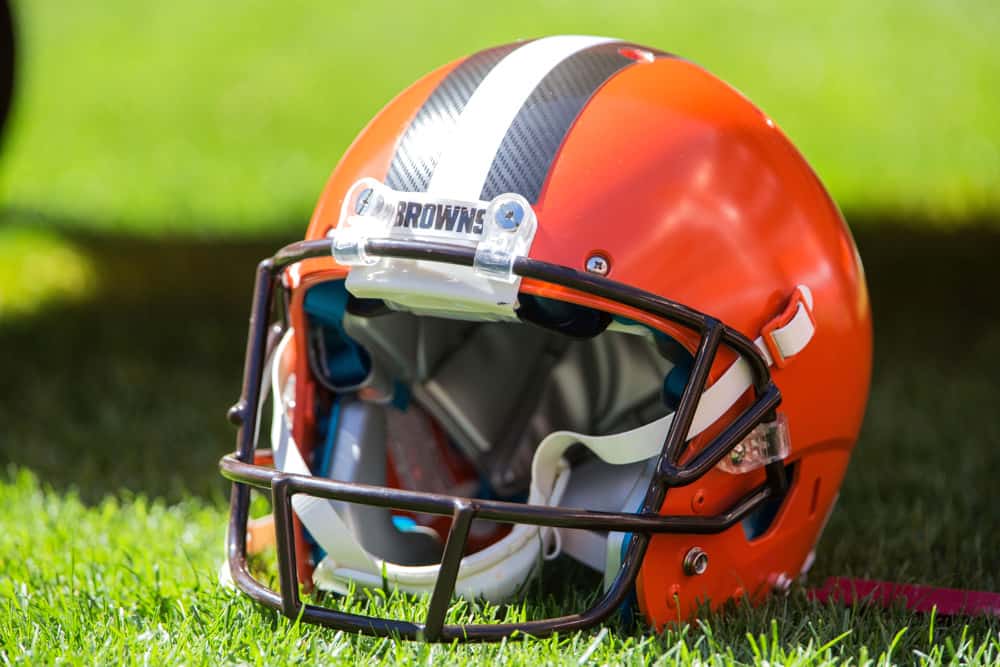 The Cleveland Browns have re-signed cornerback Robert Jackson, just a week after releasing him.
#Browns have re-signed CB Robert Jackson

— Mary Kay Cabot (@MaryKayCabot) February 20, 2021
It's likely that the franchise released him to free an additional $675,000 in their cap space prior to next year.
By re-signing him, the move will pay for itself if he makes the 53-man roster and clear an extra $1.35 million if he does not.
Jackson was largely a depth player for the Browns in 2020, playing in just 10 games last season.
In those 10 games, he tallied six tackles and one pass defense.
He has mainly been a member of the Browns' special team's squad, playing in 33% of their total group's snaps.
However, he made two starts in the lineup during the team's final games against the Pittsburgh Steelers due to a COVID outbreak among its starters.
In the matchup, the Steelers tried to take advantage of Jackson and exploited him out wide as he gave up a touchdown late in the game to WR Chase Claypool.
Jackson's Role
Jackson likely won't see much of the field again in 2021.
With his 6-foot-2 and 200-pound size, he can be a physical presence on the field that can perform on the special teams unit.
Cleveland Browns defensive back Robert Jackson flips Indianapolis Colts' return man on outstanding special teams play#Browns vs #Colts pic.twitter.com/7DF4uth4hk

— Browns Replay (@BrownsReplay) August 17, 2019
He made a few impactful plays over the last couple of seasons on kick returns, such as this play where he lit up the Indianapolis Colts' returner.
If he makes it on the field this way, he would then fall into a depth role to back up the team's starting corners.
This will be his best chance to once again make a mark on the Browns.
Browns Offseason Moves
In this offseason, the Browns have remained relatively quiet.
The franchise will likely look to bring in more cornerback help this offseason as the team's secondary struggled in 2020.
One such signing would be the aging superstar Richard Sherman, who would give the team veteran leadership at the corner.
However, some rumors have suggested that a Sherman signing is unlikely.
The Browns reportedly aren't expected to "heavily pursue" Richard Sherman in free agencyhttps://t.co/kt5brfy8Cr pic.twitter.com/ub9Z345jb3

— 49ers on NBCS (@NBCS49ers) February 15, 2021
Either way, expect them to make more moves to strengthen that part of the field.
Besides that, the Browns will be looking to bolster their defense after it struggled at times in 2020.
Free agent J.J. Watt has been one superstar that had his named tied to the team so far this offseason, as it seems like he is interested in joining Cleveland.