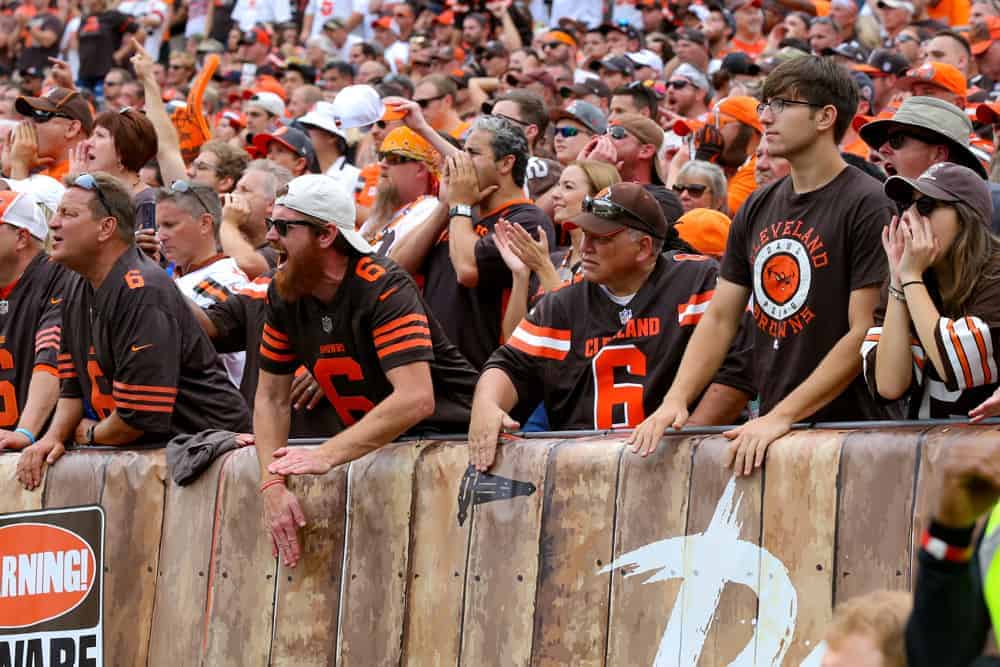 Single-game tickets to Cleveland Browns home games for the 2020 season at FirstEnergy Stadium will be available to purchase on Thursday night.
Fans can buy tickets starting at 7:30 p.m. ET Thursday by visiting the Browns' website or on the team's mobile app.
The Browns' coverage for the release of the 2020 schedule starts at 7 p.m. ET Thursday on YouTube, Facebook and Twitter.
Nathan Zegura will host "Browns Live: Schedule Release Show, presented by Progressive."
The team said the live show will have in-depth analysis and interviews with guests.
The NFL is also unveiling the full schedule for its 32 teams at 8 p.m. ET Thursday on the NFL Network, the NFL app, and NFL.com.
The Browns and the league are preparing for a full 2020 season while they continue to monitor developments related to the COVID-19 pandemic.
In the event games are canceled based on policies set by medical experts, government leaders, or the NFL, the team will make various credit and refund options available to fans who purchase tickets directly from the club.
The Browns have also had conversations about the coronavirus outbreak with medical and epidemiology experts at University Hospitals to remain updated on best practices and recommendations to create safe environments for future events.
Single-game ticket prices vary, which includes preseason games that are cheaper than the average full-season per game ticket price.
Anyone who is interested in becoming a Browns season ticket holders can call 440-891-5050 or email [email protected].
The NFL unveiled the future opponents for all 32 teams on Dec. 30, 2019.
If there is a full 16-game season, the Browns already know which 13 teams they will play in 2020.
However, the Browns do not know the order they'll play the teams until Thursday night.
In 2020, the Browns are scheduled to have home games against the Baltimore Ravens, Cincinnati Bengals, Houston Texans, Indianapolis Colts, Las Vegas Raiders, Philadelphia Eagles, Pittsburgh Steelers, and Washington Redskins.
The Browns are set to have road games against the Ravens, Bengals, Dallas Cowboys, Jacksonville Jaguars, New York Giants, New York Jets, Steelers, and Tennessee Titans.
Four of Cleveland's 13 opponents made the playoffs last season: the Ravens, the Texans, the Eagles and the Titans.
Caesars Sportsbook projects the Browns to win 8.5 games and to finish third in the AFC North for the 2020 season.
In 2020, the Browns will try to make the playoffs for the first time since the 2002 season.
The Browns have the longest active playoff drought in the NFL and the second-longest in North American professional sports.