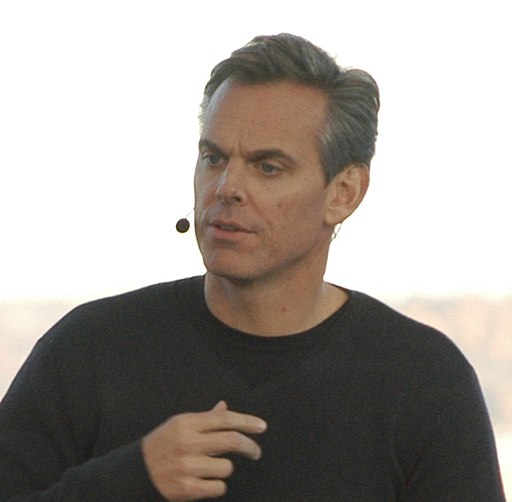 ESPN's Colin Cowherd's latest rant on The Herd was focused on the Cleveland Browns.
He makes a living ranting about the Browns.
It is ironic because he says the Browns are the most over-discussed team in sports.
"Cleveland is the most over-discussed team in professional sports. The most over-discussed lousy team."
Cowherd then continues by comparing the accomplishments of the Steelers and Ravens to the Browns in the past 20 years.
Cleveland fans don't need to be reminded of that; they've lived it.
Cowherd Says Browns Demand Respect.
The @Browns live RENT FREE in @ColinCowherd's head.. it's amazing actually.

The man is obsessed.

— Trevor Goodson (@CoachGoodsonTNU) October 30, 2020
Of course, he doesn't cite any sources.
But he says that when the Browns win, the team demands respect and to be talked about.
There certainly is not evidence of that in the Stefanski era.
Yes, the Browns should be respected in 2020; they are 5-2.
He Says Browns Are A Reality Show/Soap Opera.
Arguably, all professional sports teams possess elements of a reality show and a soap opera.
It is real life with highly paid and motivated athletes to perform at their very best and to win.
Cowherd Believes Browns Barely Beat Bengals.
He says the Browns shouldn't feel good about that.
Joe Burrow doesn't have much to work with, and the Bengals nearly won.
Who cares?
A win is a win.
Cowherd Mocks The Head Coaching Carousel in Cleveland.
Since 2000, the Ravens have had two head coaches.
And the Steelers have had two head coaches.
Whereas the Browns have had 12 head coaches.
Of course, those are facts.
But why doesn't he acknowledge that the Browns finally found a good one in Kevin Stefanski?
He is incapable of giving the Browns an ounce of credit for anything.
He Says Other Franchises Deserve More Attention.
Cowherd says the Cowboys at 2-5 are discussed more because of their 5 Super Bowls and their legacy of great players.
Well, none of those championships happened in the past quarter-century so that hardly seems relevant.
If he wants to go down that rabbit hole, he could at least acknowledge the legacy of great players in the Browns organization.
Hall of Famer Jim Brown was no slouch.
It Takes Him Over 4 Minutes To Talk About Browns Being Over-discussed.
Here's my weekly @ColinCowherd roast because he said the Cleveland Browns are the most over discussed teams in professional sports…

…while doing his daily segment on the Cleveland Browns🤬 pic.twitter.com/NcwvaFxKXq

— Sir Yacht🎃 (@SirYacht) October 30, 2020
Is there much irony there?
And really that is just his latest rant on the Browns.
There is usually about one per week.
So perhaps if Cowherd thinks the Browns are being over-discussed, maybe he should stop talking about them.
No one in Cleveland would mind.