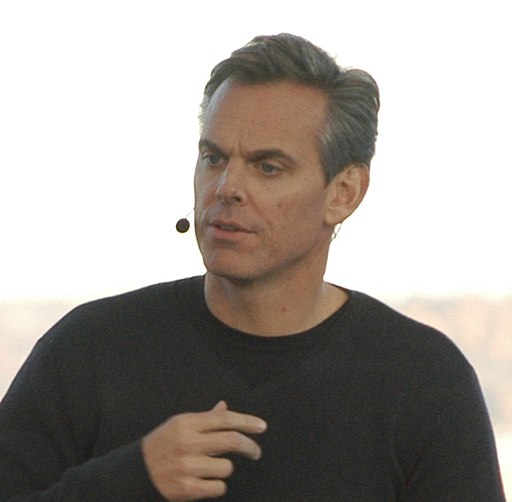 It seems everyone has an opinion on how Kevin Stefanski should have handled the end of the Chargers' game.
And virtually nobody is pleased with how things turned out for his Cleveland Browns.
There is plenty of blame to go around for Cleveland's 47-42 defeat in Los Angeles.
Social media seems split between the officiating, the defense, Odell Beckham, and the play-calling.
But beyond the questions of who did what is the "why" behind the decisions that were made.
NFL officials don't like the Browns; Injuries to the defense; no chemistry between OBJ and his QB…
Or maybe the head coach and play-caller simply didn't trust his quarterback to lead a game-clinching drive?
That was Colin Cowherd's take on the matter, as he explained on his Fox Sports' show, The Herd with Colin Cowherd.
Why Cowherd Thinks The Browns Don't Trust Mayfield
Cowherd compared Mayfield and Stefanski to their opponents this past Sunday.
He noted the Chargers' head coach constantly let Justin Herbert take chances because he trusts his young passer.
The Cleveland Browns told you how much they trust Baker Mayfield in yesterday's loss…@ColinCowherd explains: pic.twitter.com/9T4aifjNX0

— Herd w/Colin Cowherd (@TheHerd) October 11, 2021
Stefanski played things relatively conservative, especially when it counted most.
With 3:08 on the clock and nursing a 1-point lead, it was decision time.
For those of you tired of criticism Baker Mayfield gets, it will go away when they win big games and do so by Baker leading them to victory on final drive. #Browns

— Dave Chudowsky (@DaveChudowsky) October 11, 2021
Stefanski could run 3 times, forcing LA to use timeouts, and with a good chance of picking up a first down.
Or he could put the ball into Mayfield's hands and try to score again in a normal offense.
And it looks like Stefanski couldn't make up his mind.
But running the ball up the middle on 3rd and 9 clinched the trust argument for Cowherd.
Stefanski's Mea Culpa Doesn't Clear Things Up 
For his part, Kevin Stefanski said he was "sick" over his 3rd down decision.
And he admitted he was afraid of bad things happening and his banged-up offensive line.
But he didn't really explain how he saw the first and second downs going.
Kareem Hunt barely got a yard on first down, with Blake Hance standing next to him on a bad-looking play.
#Browns Kevin Stefanski on the play calls and sequence on the Browns next to last offensive possession when a first down could have won the game. pic.twitter.com/s3qtft0LQw

— Fred Greetham (@FredGreetham9) October 11, 2021
For the second week in a row, a stuffed first-down run led Stefanski to call a second-down pass.
Mayfield threw a bad pass toward Rashard Higgins, leading to the 3rd and 11 with a stopped clock.
Instead of passing, or at least using a little trickery, to get a first down, Stefanski called a draw up the middle.
That left LA enough time to save a timeout, as Cleveland had to punt before the 2-minute warning.
Cowherd's Point, Demonstrated
Cowherd offered that coaches show their trust levels in their play-calling.
If they pass on third-and-one, they don't trust their running game.
Should they run on 3rd-and-9, they might trust their defense to hold, but not in Sunday's scenario.
It is more likely they don't trust the quarterback to make a play.
Do you trust Baker Mayfield? #ReplyTweet pic.twitter.com/rEhhTU48jU

— Cleveland Sports Talk (@CLEsportsTalk) October 11, 2021
Stefanski put it on the offensive line, playing without both starting tackles.
To be sure, Cleveland took bad sacks on more than a few passing downs all season.
But guessing the backups would open a big enough hole for 9 yards seems iffy, too.
Cowherd insists if there was trust in Mayfield, he would have rolled out for a pass play.
What Could Have Been 
Los Angeles went on to score but left Mayfield with 1:31 on the clock to lead the Browns to victory.
Ironically, he started off with the offense he needed to run on the previous possession.
Checkdowns and short, safe passes gave the Browns a pair of first downs and used up over a minute of time.
It was exactly the clock-burning, timeout-forcing drive teams want while nursing a lead.
Baker Mayfield is the best QB #Browns have had in 3 decades. He's flying up the team's record books, but in 2 games against AFC contenders – #Chiefs & #Chargers this year, he had the ball in his hands with a chance to win. He went 0-2. It's fair to point that out.

— Daryl Ruiter (@RuiterWrongFAN) October 11, 2021
But playing from behind, it left the Browns with 26 seconds and a likely Haily Mary pass in their future.
Mayfield had 2 chances to get the team closer before his final desperation heave.
But in each opportunity, he missed open receivers who could have made things easier.
And that won't make it any easier for Stefanski to decide who to trust in future games.