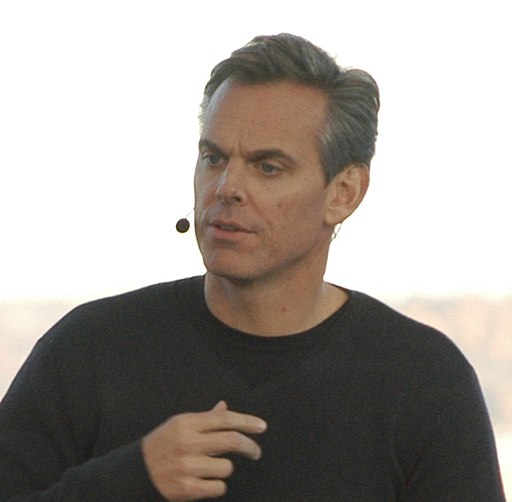 Baker Mayfield's supporters were quick to defend the third-year quarterback after a miserable performance in the Browns season opener.
For sure, there are reasons for Mayfield's internal struggle between talent and execution.
But excuses are harder to come by in a make-or-break year for the Cleveland Browns offensive leader.
Negative reviews outnumbered his defenders by a fair margin despite the factors working against him.
As one might guess, Colin Cowherd came down on the anti-Baker Mayfield side of the ledger on Monday.

Fans who follow The Herd with Colin Cowherd expected nothing less.
Cowherd seems to enjoy trolling the Browns in general and Mayfield in particular.
But it is hard to argue with his calmly presented critique this week.
Colin Calls Out Mayfield's Athleticism
Colin acknowledges the Browns coaching merry-go-round of late is not helping Mayfield.
But he puts more responsibility for Mayfield's performance on the quarterback.
Mayfield spent a chunk of his offseason getting in better physical shape.
He definitely looked lighter on his feet and more mobile than last season.
"Baker continues to think he is more athletic than he is. Tries to run around. He's not… He's not as athletic as he thinks he is."
Cowherd's observation is correct.
Mayfield is quick to scramble and likes to throw on the run.
I spent a few more hours rewatching the Browns loss in Baltimore and wrote about some concerns growing around Baker Mayfield.

Broke down his INT and several other throws/decisions I'm worried about. https://t.co/Mo1t97Zj5g

— Jake Burns (@jake_burns18) September 14, 2020
But the results are mixed at best, with as many errant throws launched as accurate ones.
Head coach Kevin Stefanski might agree.
When he was first hired, Stefanski said he wanted to take advantage of Mayfield's mobility.
But there were few plays yesterday involving designed with rollouts.
Inconsistency and the OBJ Disconnect, too 
Colin Cowherd wasn't done there.
He listed the lack of relationship with Odell Beckham Jr and called Mayfield "wildly inconsistent."
"His accuracy, which was a strength in Oklahoma, is all over the map. He sails the ball way too much. This football team in Cleveland … can keep changing the coaches, (but) you've got a limited quarterback. Mistake-prone, not as accurate as should be."
Cowherd did not pull any punches in his assessment, but he conceded Mayfield can throw some passes.
He offered Mayfield the following advice:
"Dude, you're a guy who throws well on third-and-2. Pick it, stick it, get it out, get the ball away faster. Don't hold onto it. That's not your game plan."
Mayfield showed he can throw a tight pass when he targets Jarvis Landry crossing the middle with consistency.
But to Colin's point, if Mayfield misses the first read, his odds of success diminish rapidly.
Colin Still Believes in the Browns, but…
Cowherd called the Browns a running team as he called for Mayfield to stick to quick, short throws for first downs.
He pointed out the success of Nick Chubb and Kareem Hunt against a very tough offense.
But it was what he said following his Mayfield critique that surprised some Browns fans.
"I still believe this team can go 9-7. I'm not baling because I think Baltimore would have blown out everybody except maybe Kansas City yesterday, or a Seattle. They would have rolled everybody yesterday."
#Browns Baker Mayfield says sometimes "a wakeup call, a punch in the mouth" can be a good thing pic.twitter.com/K3A0nUWkmG

— Mary Kay Cabot (@MaryKayCabot) September 13, 2020
Then Cowherd piled on Mayfield one last time before changing the topic.
"I think I saw more potential from Joe Burrow in his first game yesterday. He is bigger than Baker. He throws a better ball than Baker. He's more athletic than Baker. He feels more poised. He feels more consistent. He's more calm."
Which led to his final statement, aimed directly at Mayfield's assessment of the Browns' game yesterday.
"I don't think it was a punch in the mouth moment. It's a 'realize who you are and play to your strengths' moment… I thought it was a moment of clarity, which is: If Baker's going to be throwing it 35 times a game, This is what it's gonna look like."