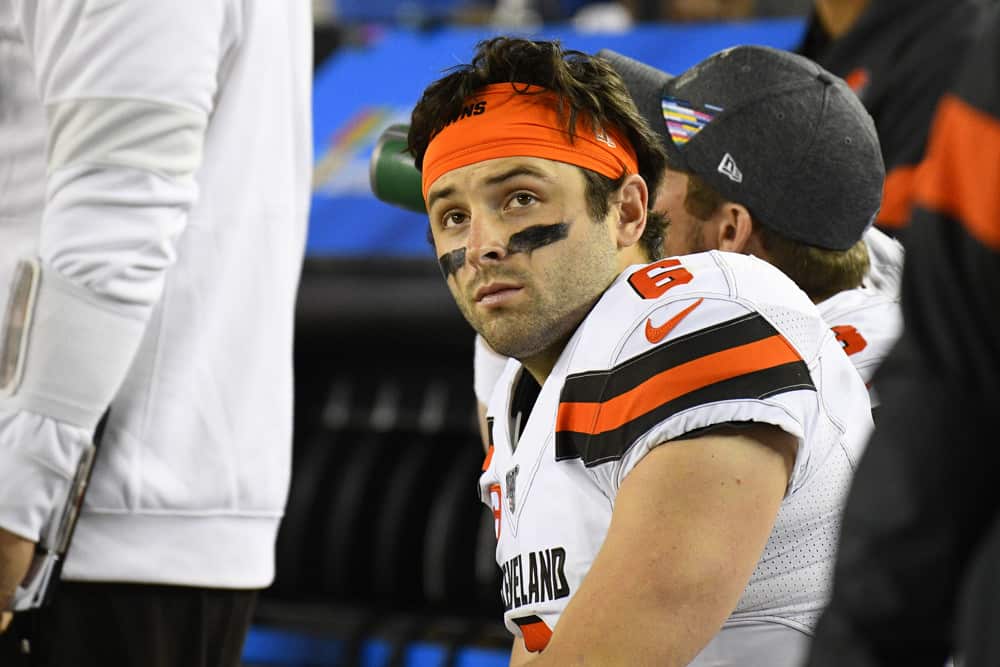 Kevin Stefanski's debut as head coach did little to excite Browns fans of a new era in Cleveland football.
Coming off a 6-10 disappointing record in 2019, the Browns hardly looked like an improved team on the field.
The Ravens dominated the Browns in all 3 phases of the game from start to finish.
Browns quarterback Baker Mayfield was among those who struggled as he went 21-39 for 189 yards including 1 touchdown and 1 interception.
Mayfield dropped to 12-18 as a starter and had a 65.0 quarterback rating even though he was only sacked twice.
He also appeared at times to be forcing the ball to Browns wide receiver Odell Beckham Jr. in the game.
Beckham caught only 3-of-10 targets for 10 yards and had a crucial 3rd down drop when the Browns were driving early in the game.
Mayfield spoke after the game about the performance.
"Sometimes a wakeup call is pretty good for everybody — a nice punch in the mouth, and that is how we should take it," Mayfield said, via Cleveland.com. "We should not dwell on it, realize that we just got beat today, they played better than us, look at it, get better, move on and go play the Bengals. That is all we can do."
Mayfield did insist that there some little things that the Browns could build upon from the loss.
"I thought we got into some rhythms in little spurts during drives," Mayfield said, before adding, "but then a negative play would happen and we could not overcome those. The great teams do overcome those negative plays or they save the downs and move forward."
The blowout opening loss brought back memories for many Browns fans of 2019 when the Titans beat them 43-19 to open the season.
The Browns did bounce back in week 2 to defeat the New York Jets, but they couldn't sustain any success from that point.