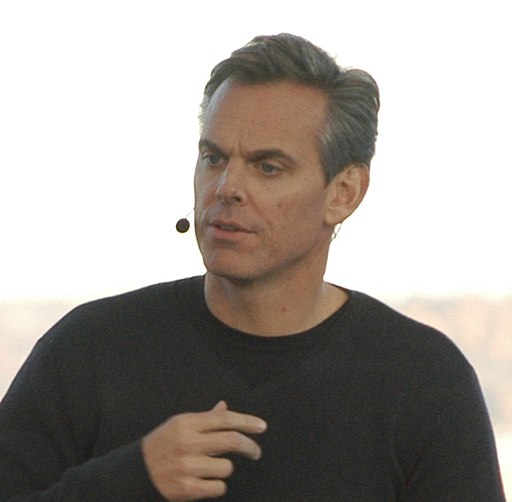 It was only a matter of time before Colin Cowherd would have a comment about the Cleveland Browns' reported interest in quarterback Deshaun Watson.
Cowherd has never been sold on Mayfield though he believed the Cleveland media came down way too harshly on him at the end of 2021 given the extent of his injuries.
On Monday's episode of The Herd with Colin Cowherd, Cowherd reflected on the Browns' interest in Watson.
He offered perspective dating back to the middle of last season.
His source is an NFL general manager who is a friend of Andrew Berry's.
What Cowherd Said
Cowherd said Berry's friend described the Browns GM as "exhausted" from Baker Mayfield.
Check out Cowherd's commentary on this topic which occurs in the first three minutes of the YouTube video.
Cowherd then ran down the list of issues that cropped up with Mayfield in 2021.
Starting with the injury, the issues with Odell Beckham Jr., and the battles with the Cleveland media, it is not hard to believe that Berry is fatigued from the situation.
Cowherd's Take
"You can't be noisy unless you're great."
He goes on to compare the noise created by Aaron Rodgers, Ben Roethlisberger (in his prime), and Kyler Murray to the situation with Mayfield.
Cowherd believes GMs can put up with noise if the performance on the field is there.
This is why Cowherd believes the Browns could be looking to upgrade to Watson.
Cowherd does not believe the Browns will get Watson because the team does not have as much to give up.
Conclusion
If Mayfield is with the team in 2022, and he likely will be, hopefully, the 2021 noise will be gone.
He has a television and the internet so he knows all that is being said but has wisely stepped away from social media.
Hopefully, that is part of his maturity in handling this situation which could be awkward at times in 2022.
Bottom line on Baker Mayfield: 2021 was a throwout. With his labrum, all the other offensive injuries, the OBJ saga… there's NO way you can draw any conclusions from his performance. Zero. He gets 1 year to prove '18 & '20 Baker were the real Baker. End of story. #Browns

— Ed Greenberger (@EdGreenberger) March 10, 2022
One thing is for sure, winning cures everything so this entire situation could be in Mayfield's and the Browns' rear-view mirror if the Browns are a winning team in 2022.