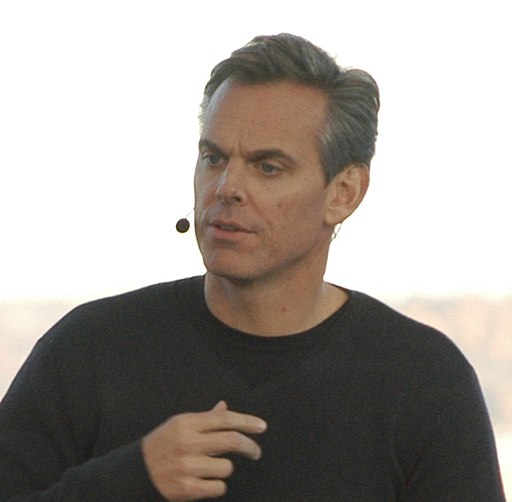 Colin Cowherd has long been of a critic of Baker Mayfield and the Cleveland Browns.
In a recent episode of his show, 'The Herd' Cowherd revealed his free agency grades for all the teams including the Browns.
Basis For Cowherd's Grade
Cowherd laments the fact that the Browns signed John Johnson to improve the safety group that was among the NFL's worst in 2020.
Colin Cowherd's assessment of JJ3 is consistent with the rest of the NFL.
He called him a "smart dude" and a very good player.
He also likes the addition of Troy Hill as well and sees the Browns defense much improved in 2021.
Overall, he gave the Browns an "A."
Other Teams Earning High Grades
It is worth calibrating the A grade given to the Browns with other teams Cowherd evaluated.
Note that he did not evaluate any other AFC North teams in this segment.
Besides the Browns, two other teams earning high grades are as follows:
1. Tampa Bay Buccaneers
He gave the Super Bowl Champion Tampa Bay Buccaneers an A+.
Cowherd commended the Bucs for keeping the band of players together that led them to the Super Bowl despite the salary cap crunch.
He also believes they will be even better in 2021 because of a more normal preseason schedule and the time already spent working together.
2. New York Giants
Cowherd gave the Giants an A for giving quarterback Daniel Jones the offensive weapons he needs to excel.
In addition to getting running back Saquon Barkley back from the ACL injury, the Giants added wide receivers Kenny Golladay and John Ross along with tight end Kyle Rudolph.
Teams Who Did A Mediocre Job In Free Agency
1. Arizona Cardinals
Cowherd gave the Cardinals a C+.
The Cardinals added to their defense which was already a good unit.
He did commend them for getting cultural change athletes like JJ Watt, AJ Green, and Rodney Hudson though he doesn't believe the players will be dominant on the field for the entire 17 game season.
2. Las Vegas Raiders
Cowherd gave the Raiders a C-.
The team left a lot of talented players leave and did not give Derrick Carr offensive line support when he knowingly struggles when pressured.
Team Who Failed Free Agency
Chicago Bears
The Bears earned an F per Cowherd and practically everyone else.
Andy Dalton does not fit, and the quarterback situation is far from resolved.
In addition, cornerback Kyle Fuller is gone.
The Browns are in good company with the Super Bowl Champion Buccaneers and Joe Judge's Giants.
Free agency is not over, and with the NFL draft coming up, it would be interesting to revisit Cowherd's evaluations.
Ironically Cowherd is not the only one giving Browns kudos for the free agency signings.
Pro Football Focus is also.
Teams with an "Excellent" grade in Free Agency:

🔸Browns
🔸Broncos
🔸Washington

✍️@PFF_Sam & @PFF_Brad grade all 32 teams' moves ⤵️ https://t.co/bAxJOaoge2

— PFF (@PFF) March 23, 2021