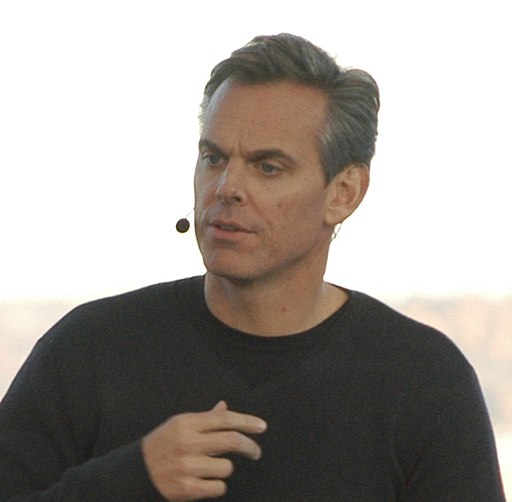 Colin Cowherd has never been a fan of Cleveland Browns quarterback Baker Mayfield.
He is not shy about talking about Mayfield's decision making and skills; most of which he finds subpar.
Some have wondered why he has such strong opinions about Mayfield.
On the Tuesday episode of his show, The Herd With Colin Cowherd, we might have gotten a big clue as to why he talks about Mayfield so much.
The revelation happens at about the 2:45 point of this segment.
What Cowherd Said
Cowherd talked about Rex Ryan's strong opinion on Baker Mayfield.
Ryan said that everything has to be in place for Mayfield to win; whereas, elite quarterbacks can win without all of the pieces together.
This is in reference to Mayfield being 0-14 in his NFL career when his team is outrushed.
The Patriots outrushed the Browns in Week 10 by 50 yards.
Then Cowherd went into the history of Browns quarterbacks.
He understands why the Browns are so desperate to find their guy.
Most throughout the franchise's history were duds with the exception of two that he could recall.
Orange 🍊 History Month Post #6 In 1975 the Browns debut the orange pants. The Brown jersey with orange pants remains my personal favorite combo. Here's Brian Sipe doing his thing. #Browns pic.twitter.com/36dLRXdF3R

— Ross the Sock Boss (@rossattack) November 8, 2021
Brian Sipe was the first one he named; the second, of course, was Bernie Kosar.
Cowherd said he liked Sipe when he was a kid.
He also said that he once got a Browns jersey for Christmas.
Sipe's entire NFL career was spent with the Browns though he did have a brief stint in the USFL after that.
That means Cowherd was walking around wearing a Cleveland Browns jersey as a kid.
How About That?
Cowherd grew up on the West Coast but obviously followed the Browns as a kid.
While it would be a reach to say he was a Browns fan, he definitely liked Brian Sipe.
His Mayfield rants make much more sense now.