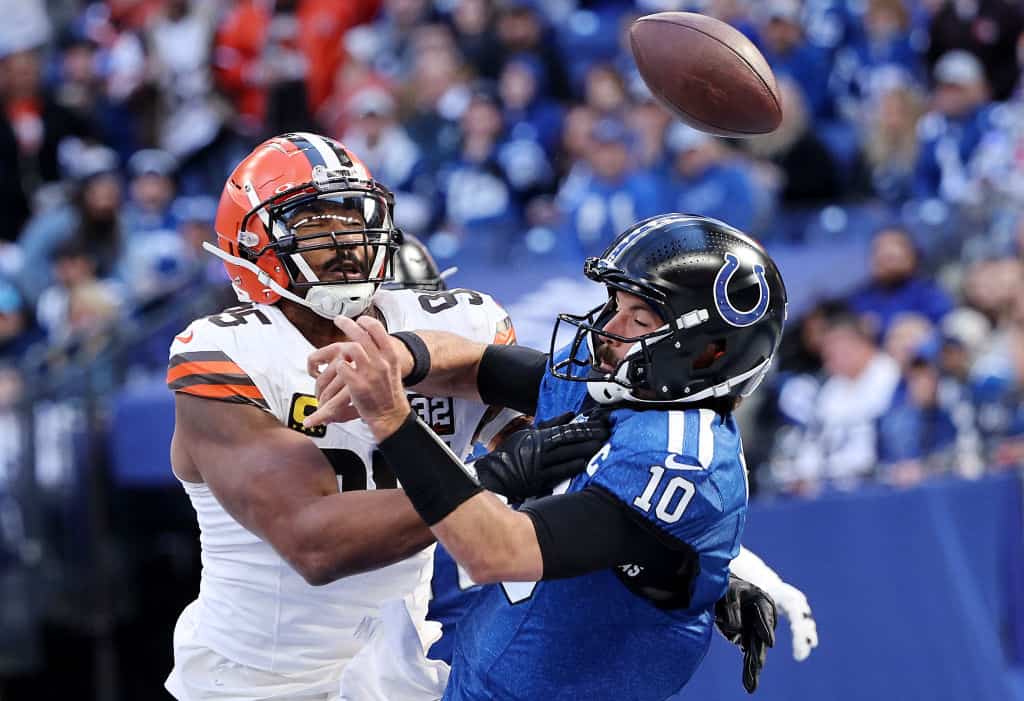 The Cleveland Browns left Indianapolis with a narrow win, and some might argue that they benefited from a questionable call or two.
With that in mind, Indianapolis Colts owner Jim Irsay took to Twitter to let everybody know that the league had admitted they had made a mistake on those plays, adding that there should be instant review for all calls, including penalties, within the final two minutes of every game.
URGENT NFL/COLTS NEWS:
🏈 #5 QB Anthony Richardson's surgery today in LA was a success! It was a long procedure and his shoulder injury has been repaired. No new surprises were found during surgery – they just repaired what was expected. Anthony is doing well and thanks everyone…

— Jim Irsay (@JimIrsay) October 25, 2023
The Browns benefited from an illegal contact call that wiped out what could've been a fumble recovered by the Colts defense.
It was a close call that could've gone either way, but referees wouldn't have called that most of the time.
The other call was a questionable pass interference call that put the Browns at the one-yard line, eventually leading to Kareem Hunt's game-winning score.
P.J. Walker's pass was evidently uncatchable on that play and landed way outside of the end zone, so it's easy to understand the Colts' frustration.
Now, it remains to be seen whether the league will enforce any sort of penalty or fine for Irsay after he went on record to state that they admitted they made a mistake.
Perhaps the league will consider his suggestion.
Of course, Browns fans should be more than glad about the fact that this team was on the good end of a questionable call for a change, but it could be the other way around next time, and it's about time we stop talking about how much of an impact the refs have had in some games.