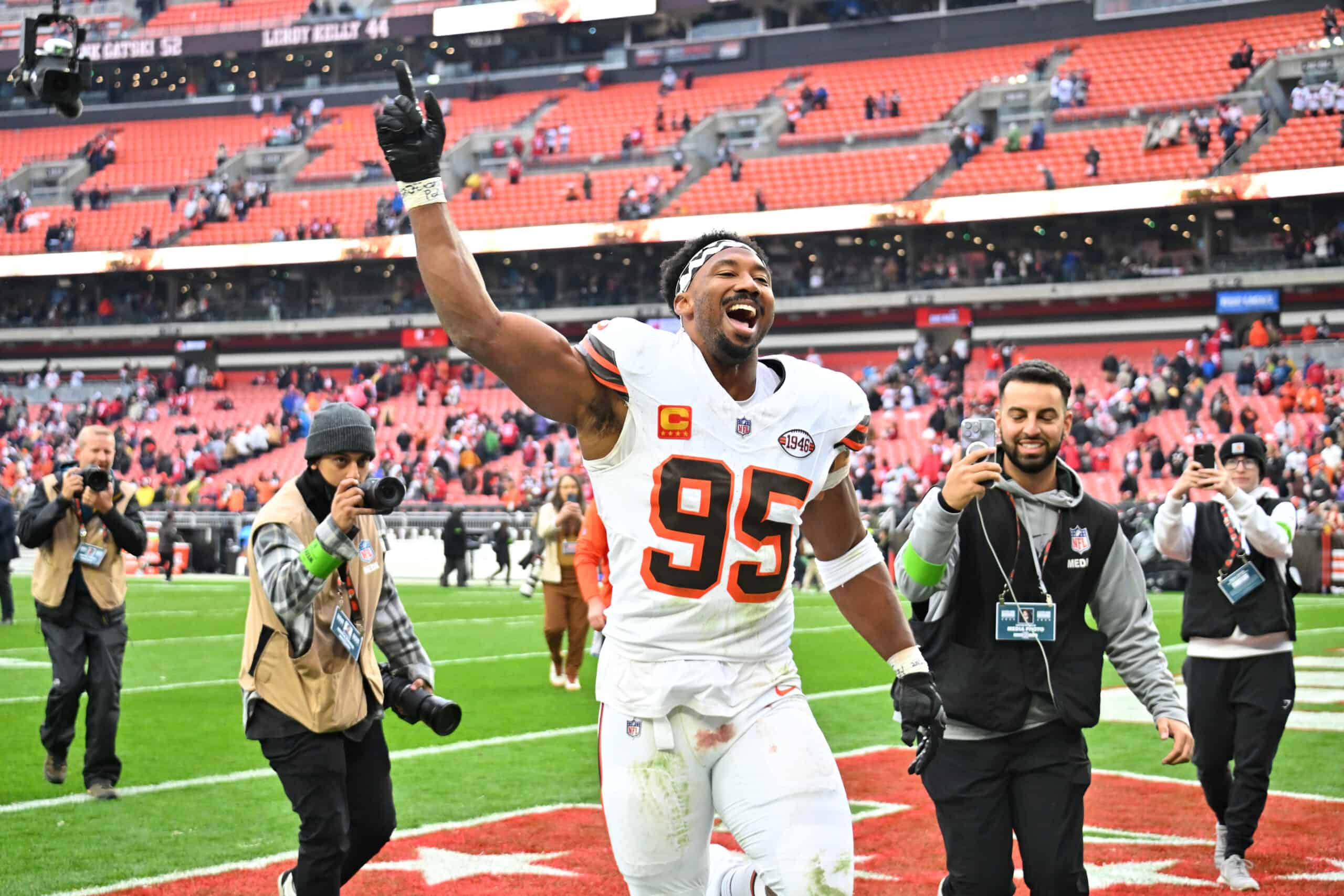 For the past several years, Myles Garrett has been one of the most dominant players in the NFL.
He is a team leader for the Cleveland Browns and has accumulated sacks in bunches.
Recently, Garrett passed Reggie White for the most career sacks before a player's 28th birthday.
On Wednesday, Garrett added team owner to his already impressive resume.
Shams Charania, senior lead NBA insider for The Athletic, shared that Garrett bought a minority stake in the Cleveland Cavaliers.
NFL-NBA news: Cleveland Browns All-Pro Myles Garrett has purchased a minority stake in the Cleveland Cavaliers. He will also serve as an official Cavaliers brand ambassador.

— Shams Charania (@ShamsCharania) October 25, 2023
Garrett will also be the brand ambassador for the Cavs.
During his tenure in Ohio, Garrett has shown an interest in basketball.
In 2021, the NBA All-Star Game took place in Cleveland and Garrett played in the All-Star celebrity game.
Garrett has also made appearances at Cavaliers summer league games in Las Vegas, even donning a team jersey once while hammering home a few dunks in warm-ups.
No financial terms of Garrett's stake have been released but the defensive end is currently in the midst of a five-year deal with the Browns worth $125 million, meaning he can afford it.
Although Garrett may be a new NBA team part-owner, this is not his first foray into franchise ownership.
This past August, he was one of a number of high-profile athletes who bought a share in the Texas Ranchers, a Major League Pickleball team.
Garrett has shared previously that he is an avid player of the sport.
In his football life, Garrett was recently named AFC Player of the Week for his performance against the Colts which included two sacks and a blocked kick.