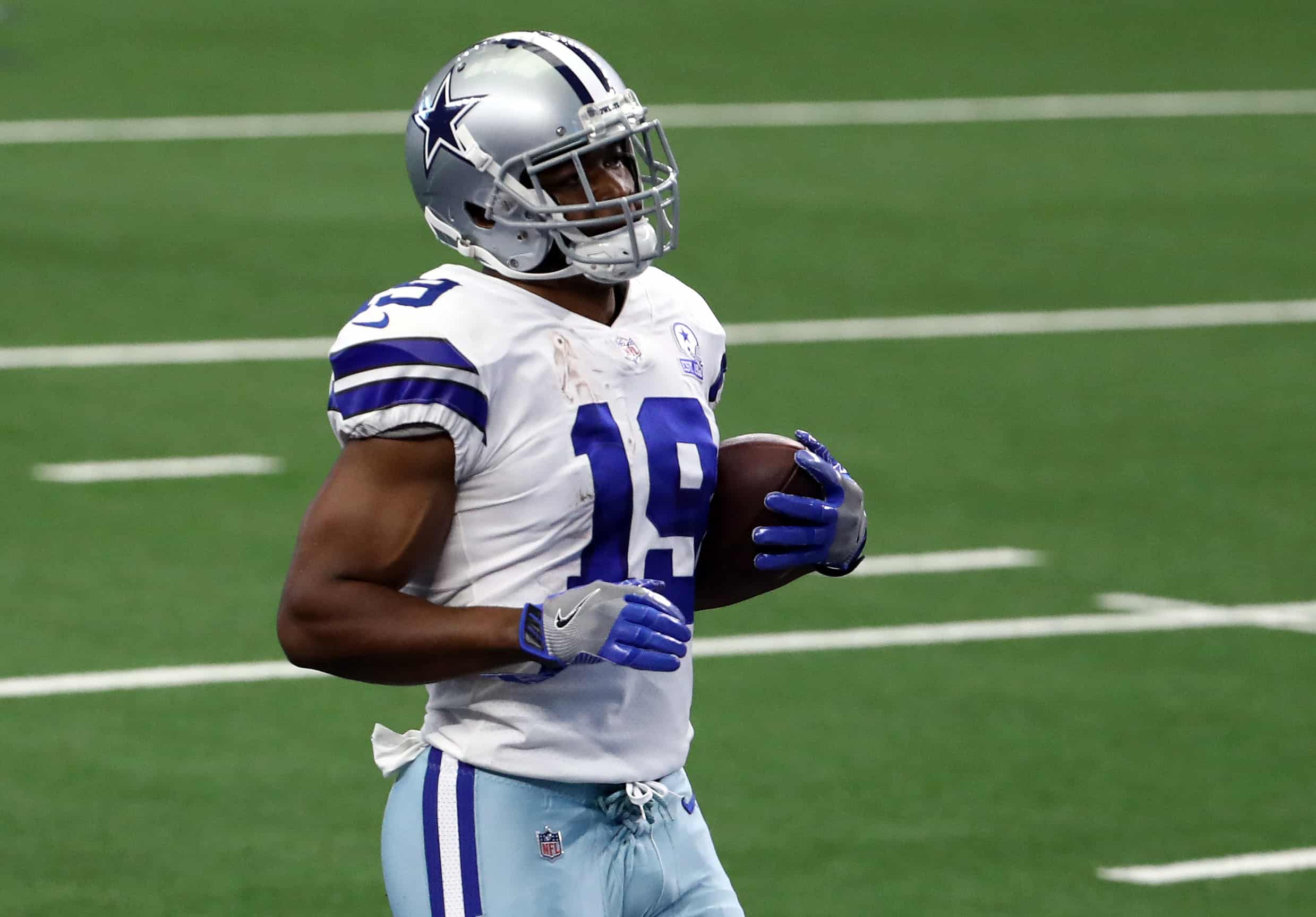 Last week, the Dallas Cowboys traded wide receiver Amari Cooper to the Cleveland Browns.
At first glance, the reasons for trading Cooper were cap space related.
However, it sounds like Dallas had more reason than money to move on from Cooper.
The Cowboys reportedly told Cooper that he didn't fit in their offense.
Wow. The Cowboys told Amari Cooper he "didn't fit their offense," right now on 105.3 The Fan.

— jesus flores ✭ (@tvjflo) March 14, 2022
The four-time Pro Bowl wideout was fairly productive throughout his time in Dallas.
It seems a bit odd for the organization to claim he didn't fit on their organization.
A Tough Call
The Cowboys had a big decision to make this offseason.
They basically had to choose between bringing back Cooper or re-signing Michael Gallup.
At the end of the day, the Cowboys decided to re-sign Gallup over keeping Cooper.
The Cowboys gave Gallup a five-year extension and shipped Cooper to Cleveland.
BREAKING: 🚨 The Dallas Cowboys have resigned WR Michael Gallup to a 5Yr. $62.5M Deal. #CowboysNation ✭ pic.twitter.com/w1Lkz42ARf

— DC (@DylansRawTake) March 13, 2022
Despite losing Cooper, the Cowboys still have Gallup, CeeDee Lamb, Dalton Schultz and their running backs for the upcoming season.
This offense isn't going to lack talent and they saved $20 million in cap space by moving Cooper.
Although, it does seem odd for the Cowboys to claim that Cooper didn't fit in their offense.
In fact, Cooper played better in Dallas than he did during his time with the Raiders.
Amari Cooper's final ✭'s stats

•56 Games
•292 Receptions on 429 Targets
•3,893 Receiving Yards
•13.7 Yards Per Reception
•27 TD's

— DC (@DylansRawTake) March 12, 2022
It sounds like the Cowboys were looking for an excuse to trade away Cooper.
They only received a fifth-round pick and swapped sixth-round selections in exchange for Cooper.
Possibly, the Cowboys claiming Cooper didn't fit on their offense looks better than them saying they wanted to save money.
Regardless, it's a win for the Browns who get a star receiver without losing much in return.
A Better Fit In Cleveland?
It remains to be seen how Cooper will mesh with the Browns organization.
On paper, Cooper appears to be a great fit for the Browns offense.
He's a productive receiver that is a red zone threat and can stay healthy.
Cooper should immediately slide into the No.1 receiving role for Cleveland.
However, Cooper doesn't have much competition with Odell Beckham Jr. being traded mid-season last year and Jarvis Landry being released.
The #Browns have now released WR Jarvis Landry, who had permission to seek a trade.

— Ian Rapoport (@RapSheet) March 14, 2022
That being said, Cleveland needed to bring in a legitimate receiving threat this offseason.
Cooper has been productive throughout his career with five 1,000-plus receiving seasons under his belt.
He has managed to avoid major injury and produced well in the postseason last year.
Now, it's time to see if Cooper can actually find chemistry with quarterback Baker Mayfield.
Regardless, this was a fairly low risk move by the Browns.
Time will tell if Cooper will be a fit in Cleveland, but he's certainly an upgrade to this offense right now.