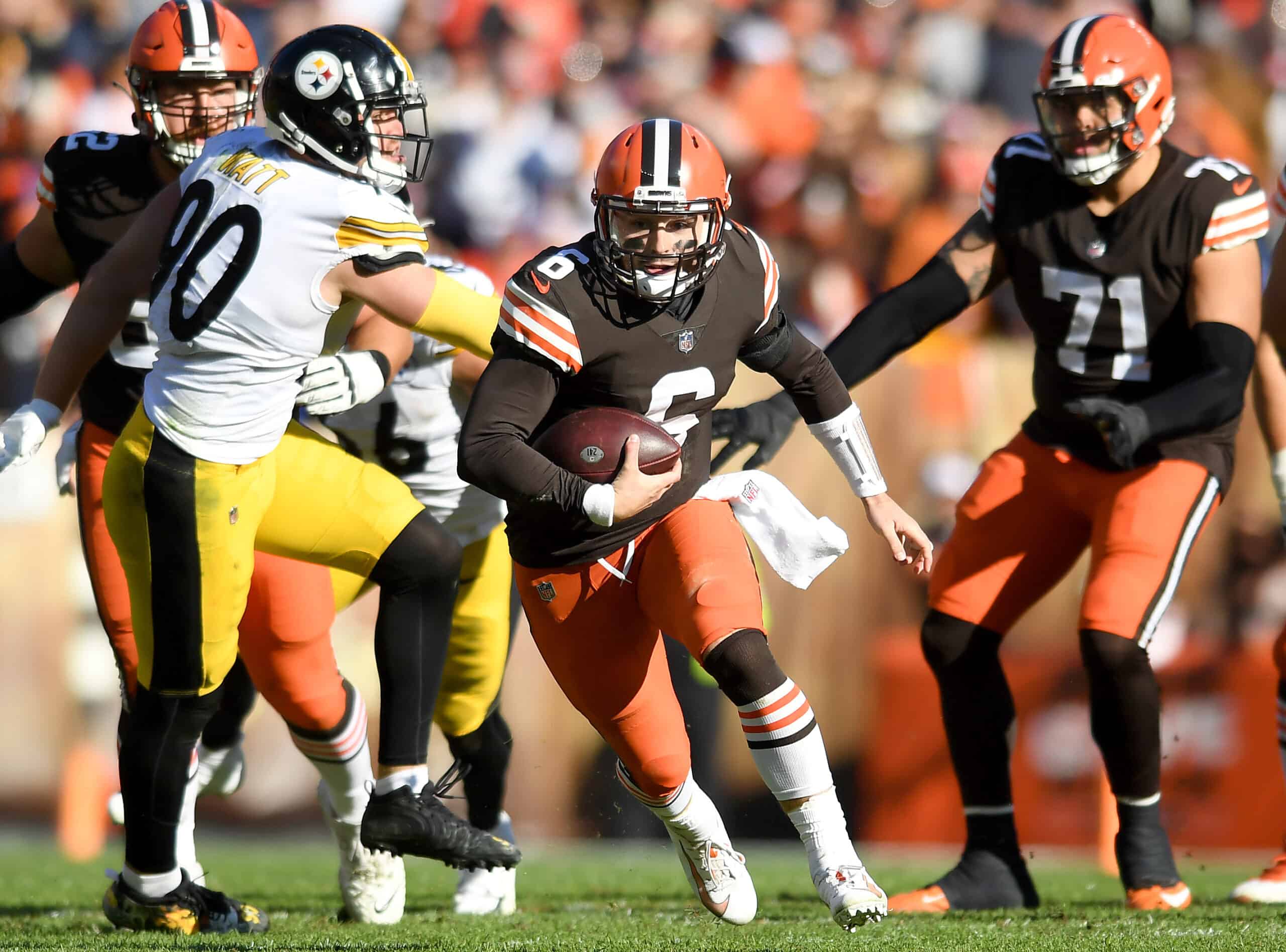 As expected, there has been a lot of discussion about the Cleveland Browns offense after the Week 8 loss to the Pittsburgh Steelers by a score of 15-10.
NFL teams and offenses are not going to win many games by only putting 10 points on the scoreboard.
On ESPN's show Get Up, the panel discussion was one typical of Browns fans and NFL fans nationwide after watching the Browns lose.
It was to assess blame.
Normally the quarterback is the fall guy in these situations, but Dan Orlovsky, a former quarterback, asserted that this loss was not on Baker Mayfield.
He believed Mayfield did everything he was asked to, but everyone else left him down.
Orlovsky's Take
In the fourth quarter with the game on the line, Orlovsky thought this was Mayfield's time to shine.
He argued that Mayfield threw the ball to his big money receivers, and they either did not go for the ball, dropped the ball, or fumbled the ball.
Because it is their job to come down with the ball when thrown to them, there is not much more that Mayfield can do in those situations.
Mayfield even ran the ball and fell to the ground without concern of that injured left shoulder.
Here's every Baker Mayfield pass & run from the last 2 drives. You'll see 9 passes—6 completions and 2 drops. You'll also see a WR fumble, a false start and a great 1st down run on 3rd down. #Browns (Sorry—no volume on the 1st drive!)

Baker 20/31, 225 w/5 drops. He balled out. pic.twitter.com/7BCjuHdgZe

— Ed Greenberger (@EdGreenberger) October 31, 2021
Rex Ryan's Take
Also on the panel was Rex Ryan who had a different take.
He said that Mayfield has not yet proven that he can lead a fourth-quarter comeback for his team.
The Pittsburgh game was no exception.
Until Mayfield engineers game-winning drives, there will always be a shadow of doubt as to whether Mayfield can do it.
Who Is Right
There is truth in what both Orlovsky and Ryan said.
During the Pittsburgh game, the receivers were disappointing.
In other games this season, including the Chiefs and Chargers, Mayfield and the offense had an opportunity to win the game with a score, and they could not do it.
Not giving up on the #Browns, there's way too much talent on the team

— Maeg ☆ (@megnpeg1) November 1, 2021
However you look at it, the Browns have problems and are falling desperately short of their potential.