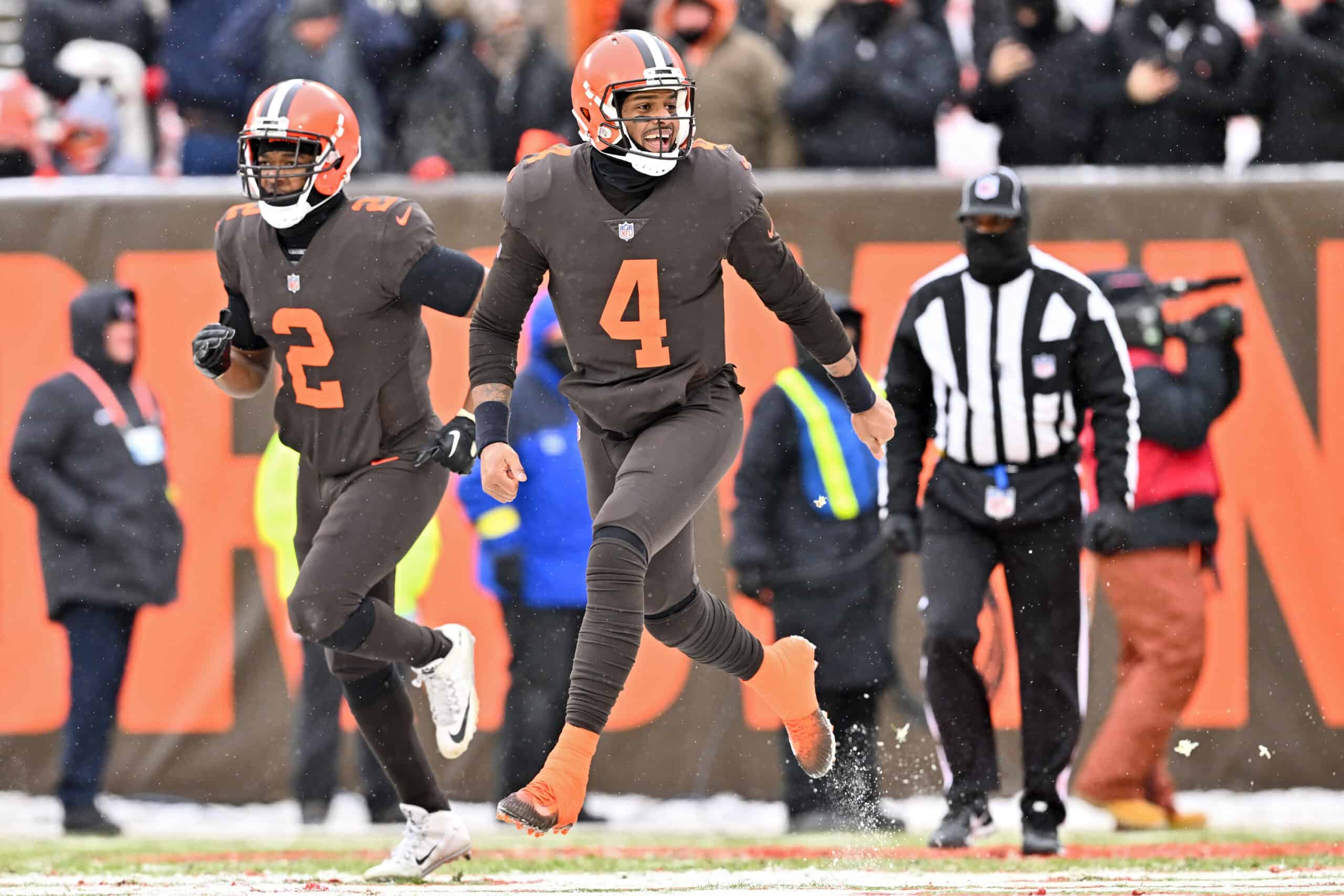 Everybody knows the Cleveland Browns' season is in the hands of Deshaun Watson.
Watson has looked good at times in camp but has not done enough to declare a return to Pro-Bowl form.
Some pundits and analysts say Watson doesn't have to win another passing title to find success.
But at least one ESPN analyst thinks the Browns and their fans should demand an immediate return to excellence.
Appearing on ESPN's "Get Up" morning show, Dan Orlovsky said there are no excuses anymore for Watson.
When asked by Mike Greenberg if Watson should be as good as he was in Houston, Orlovsky said:
"Heck yeah! The roster that he has in Cleveland is significantly better than the roster he had in Houston. Maybe outside of DeAndre Hopkins, but Amari Cooper is no slouch."
Fellow analyst Harry Douglas asserted that 75% of passing-champion Watson should be enough this year.
But while conceding the Browns can win with that, both Greenberg and Orlovsky demanded more.
Orlovsky, a former NFL quarterback, thinks Watson should play more in the preseason.
He thinks the Browns need to see that Watson's timing, instincts, and feel for the game are back to par.
All three analysts felt that for $230 million guaranteed, Cleveland fans should expect a lot this year.
But a contract doesn't make someone a great football player.
#Browns Jordan Akins TD catch from Deshaun Watson over #Eagles James Bradberry in 7 on 7s on Day 2 yesterday pic.twitter.com/hPflyZfgON

— Mary Kay Cabot (@MaryKayCabot) August 16, 2023
Orlovsky described Watson as a "bouncy, twitchy, sudden athlete" in Houston.
And Kevin Stefanski should change the Browns' offense to take advantage of his skill set.
The analysts know Watson's innate football instincts were not in tune last year.
But the team should expect him to be the vintage, passing champion, and franchise quarterback he was by September.