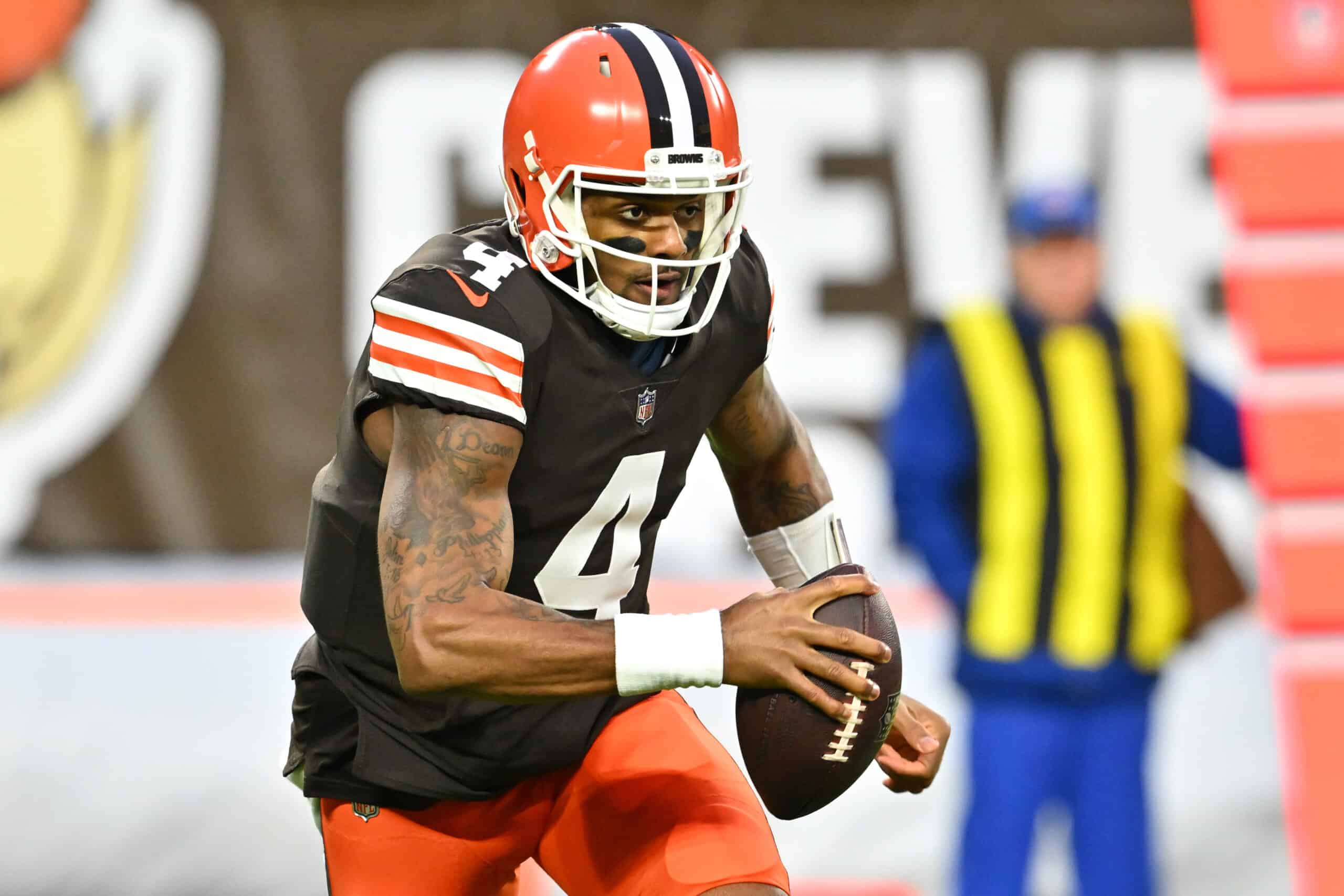 The Cleveland Browns made a huge financial commitment to Deshaun Watson last offseason, even knowing that he wasn't going to be able to pay them back in year one.
But now that he's had a full offseason to learn and embrace the system, expectations are sky-high for the former Houston Texans star.
Recently, Watson claimed that he needed to play a little faster to be back to his best.
However, Dan Orlovsky believes that he should actually play slower, as he needs to get his eyes and legs back and get the feel of the game of football back after such a long layoff.
— Dan Orlovsky (@danorlovsky7) June 16, 2023
Orlovsky showed a clip of Watson failing to make a read of the opposing defense in real-time, mostly because of all the time he had to spend away from the game.
Notably, Watson has been working out tirelessly since the end of the season, developing some rapport and chemistry with his new teammates and doing a lot of extra work to go back to his usual level.
Watson was one of the most prolific passers in the game before his career went south with that off-field controversy, and he's still young enough to get back to that level once he gets some more reps and actual playing time.
There's no amount of practice that could get you ready for an actual NFL game and its speed, so there could be some more growing pains early in the season.
Still, he's good enough to figure things out sooner rather than later.