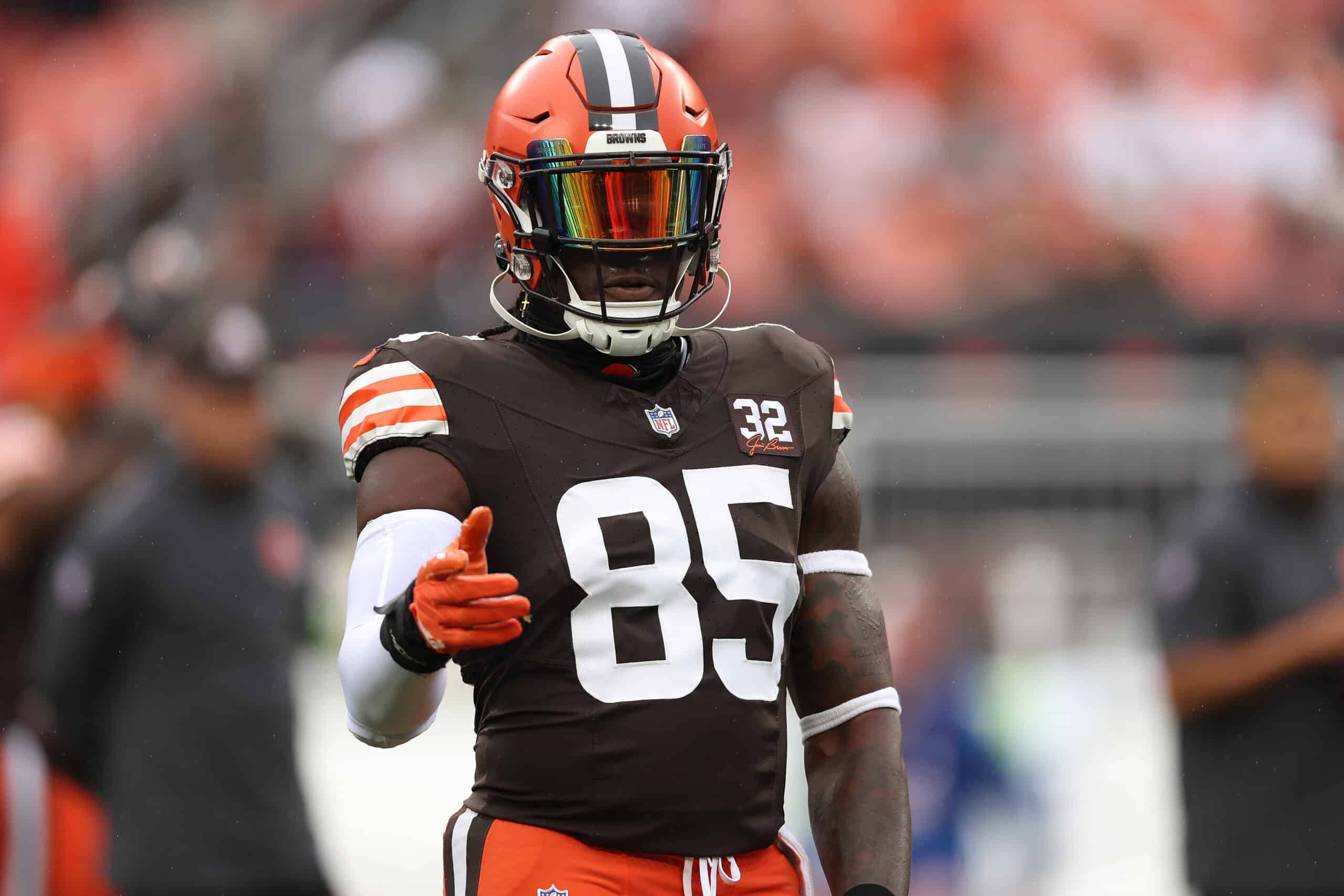 The Cleveland Browns got their biggest win of the season yet.
Down two scores with just one quarter left, on the road against the divisional leader — and a rival they've struggled to beat lately — Kevin Stefanski's troops rallied together to get an emotional 33-31 triumph over the Baltimore Ravens.
That's why veteran tight end David Njoku took to Twitter to dedicate this huge win to the people of Cleveland.
That was for u Cleveland!!!

— Chief David Njoku (@David_Njoku80) November 13, 2023
Njoku is a fan favorite, one of the locker room leaders, and one whose energy and commitment have been infectious after playing despite suffering some serious burns to the face.
He's just a reflection of how relentless and competitive this Browns team has been throughout the course of the season.
Needless to say, allowing 31 points in a game shouldn't lead to anyone praising the defense, but Jim Schwartz's unit fueled this comeback with their unmatched energy and grit.
Despite being down double digits, the defensive line just kept pounding and dominating, and the Ravens simply couldn't match that energy and intensity.
This team always believed in their ability to overcome adversity and make a statement in the division, and they did it.
This was also a much-needed gutsy performance for Deshaun Watson as well.
He was clearly hurt and still played through it, moving the chains and showing some glimpses of his old self to try and turn the narrative around him after a tough couple of months.
It wasn't pretty or easy, but this was a win we'll talk about for years.