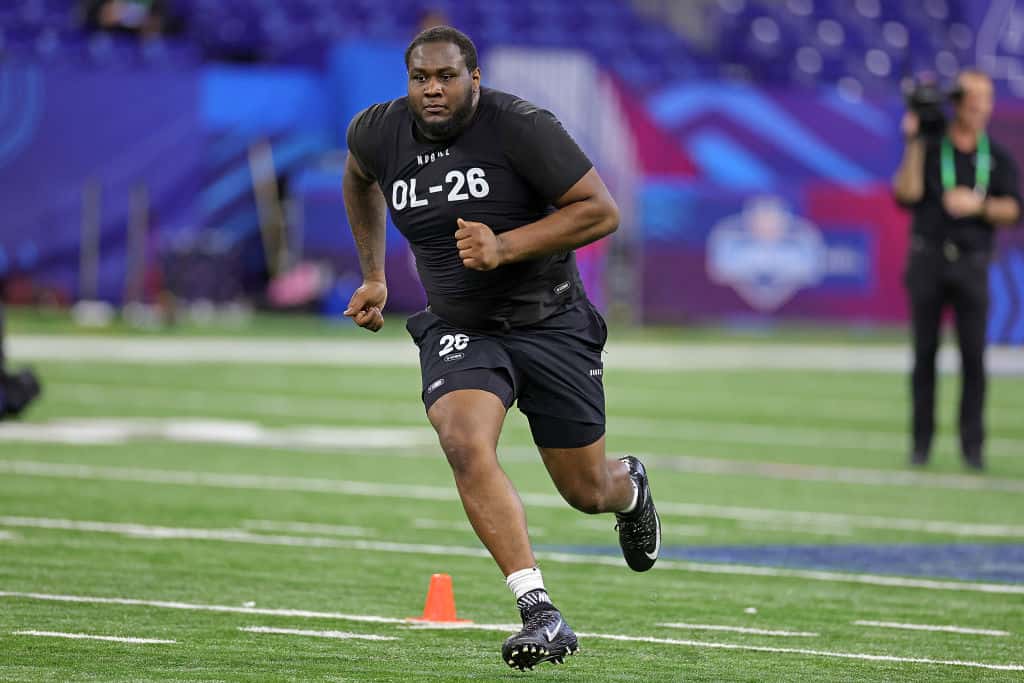 The Cleveland Browns didn't hesitate to take a chance on Dawand Jones, and that gamble might prove to be a home run once it's all said and done.
The star OT prospect was projected to be a first-round pick at one point, but his draft stock slipped drastically during the interviewing process.
Apparently, the Buckeyes standout scared away multiple teams by letting them know that his dream was to play in the NBA, not in the NFL.
That led to some people questioning his love for the game, which is why he took some time during his media availability to put that narrative at ease, citing that he proved that he was in love with the game when he was in college, and citing that it was all fake news.
#Browns rookie T Dawand Jones says he proved at OSU he loves football. pic.twitter.com/G7AIIt6uFL

— Scott Petrak ct (@ScottPetrak) May 12, 2023
Dawand is a physical specimen that could go on to become one of the most dominant forces in the league if he stays healthy.
His size, strength, mobility, and athleticism make him a borderline perfect prospect, at least from a physical standpoint.
But teams don't want to take risks anymore, and character has become a potential deal-breaker in the NFL Draft now more than ever.
Needless to say, that puts plenty of pressure on Jones, and he'll be in the spotlight from the very first snap of his career.
He'll have to silence his doubters with his work ethic and actual impact on the game.
And if this works out, he might as well go down as one of the all-time biggest steals in NFL Draft history, and that's the kind of player you want to take late in the draft.